DJ on the Road: Quirk Hotel in Richmond, VA
Summer may be winding down, but if you haven't done so yet, it isn't too late to book a vacation. For folks in need of some travel inspiration, we're taking this show on the road with virtual visits to Southern towns boasting some of the country's hippest hotels. Our first stop: Quirk Hotel.
Opened less than a year ago, this Richmond, VA charmer had us at its pink-painted rooms. But please, don't associate pink walls with something precious. Here in this former department store in the city's design district, the walls serve as backdrops for original artwork and the furniture is pared down with mid-century touches. You can browse the neighboring art space, shop the gift shop for thoughtfully chosen finds, or head into town to experience the city's rich past and thriving present.
Below, learn more from Quirk co-owner Katie Ukrop: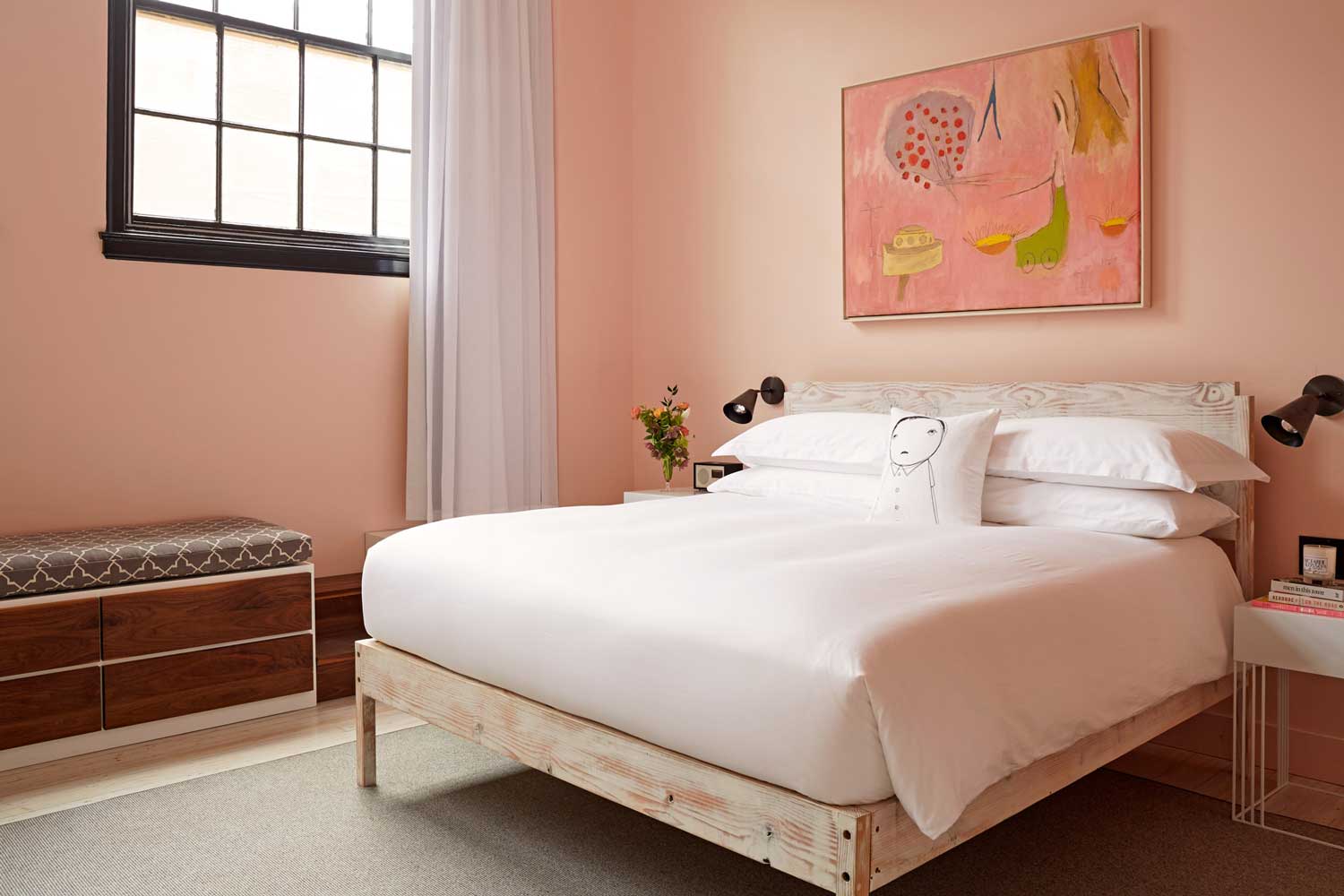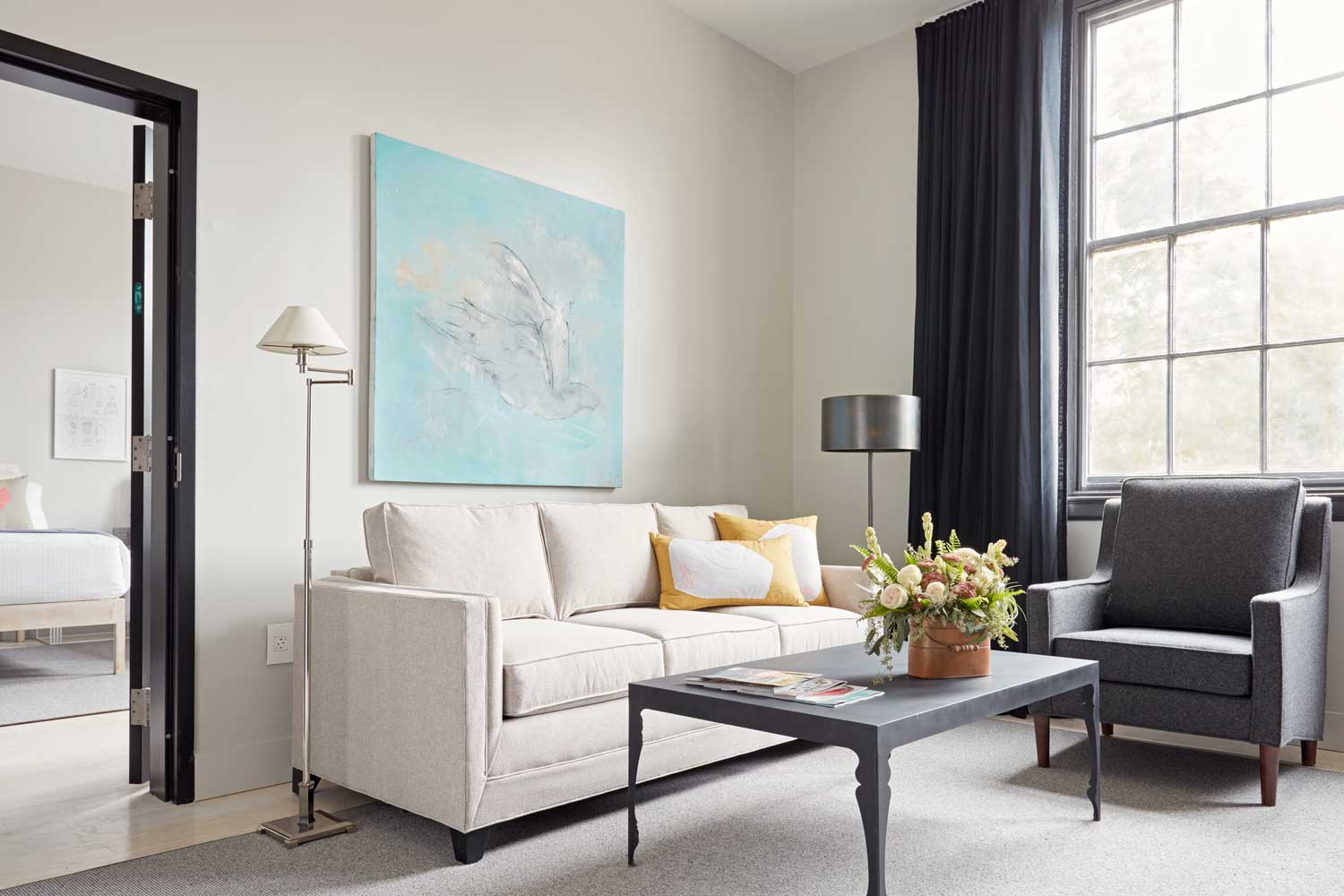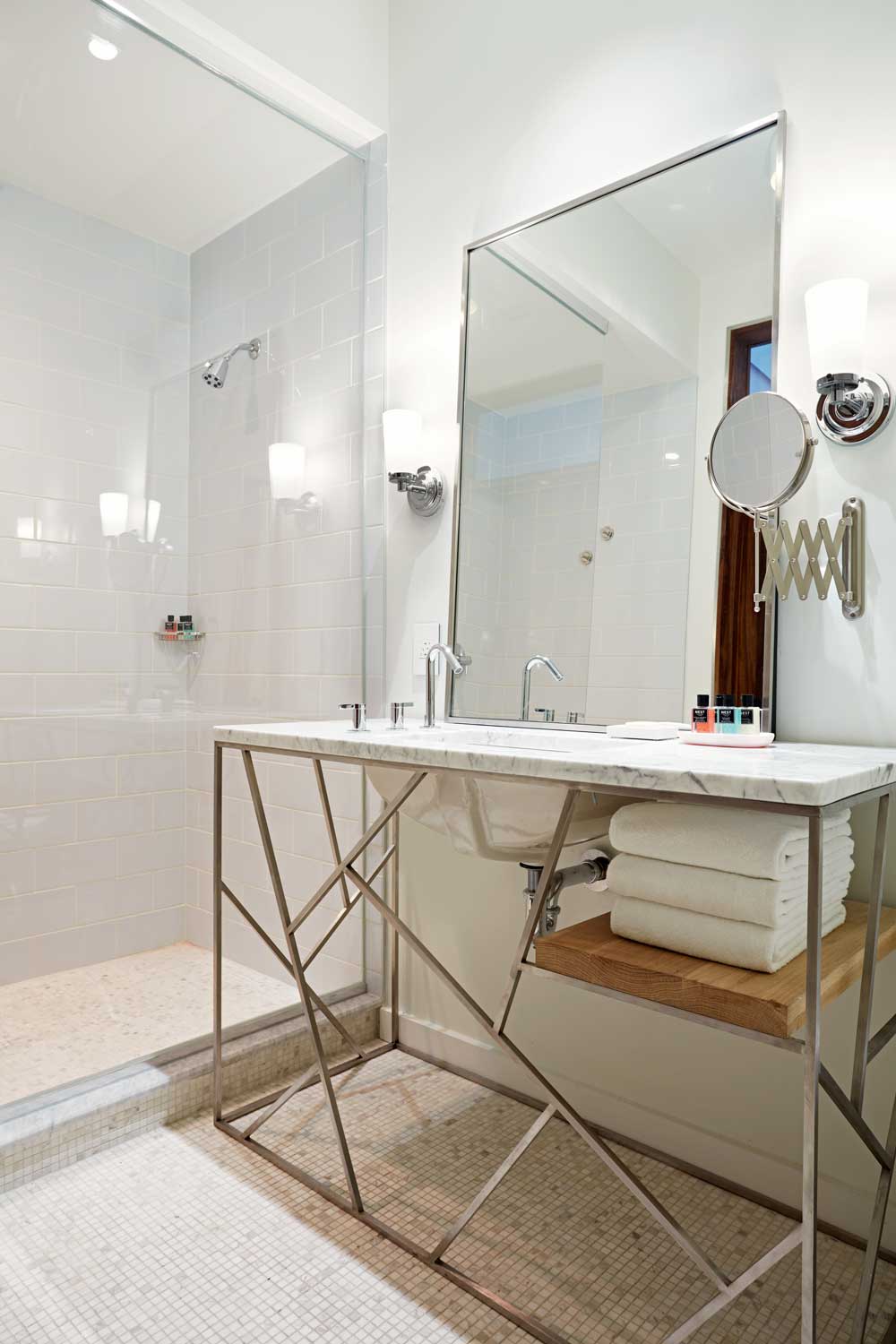 What makes Richmond the perfect summer vacation spot?
The James River. I highly recommend the white water rafting tour with Riverside Outfitters. The guides are great and don't laugh when you fall out of the raft! Also, Richmond Rides gives the best history and food tours.
Your must-visit. . . Restaurant?
Summertime must: the Greek Salad at Joe's Inn. This is my neighborhood go-to.
Bar?
Quirk rooftop!  Just love the people watching, the urban view, and the Honey Hummingbird cocktail!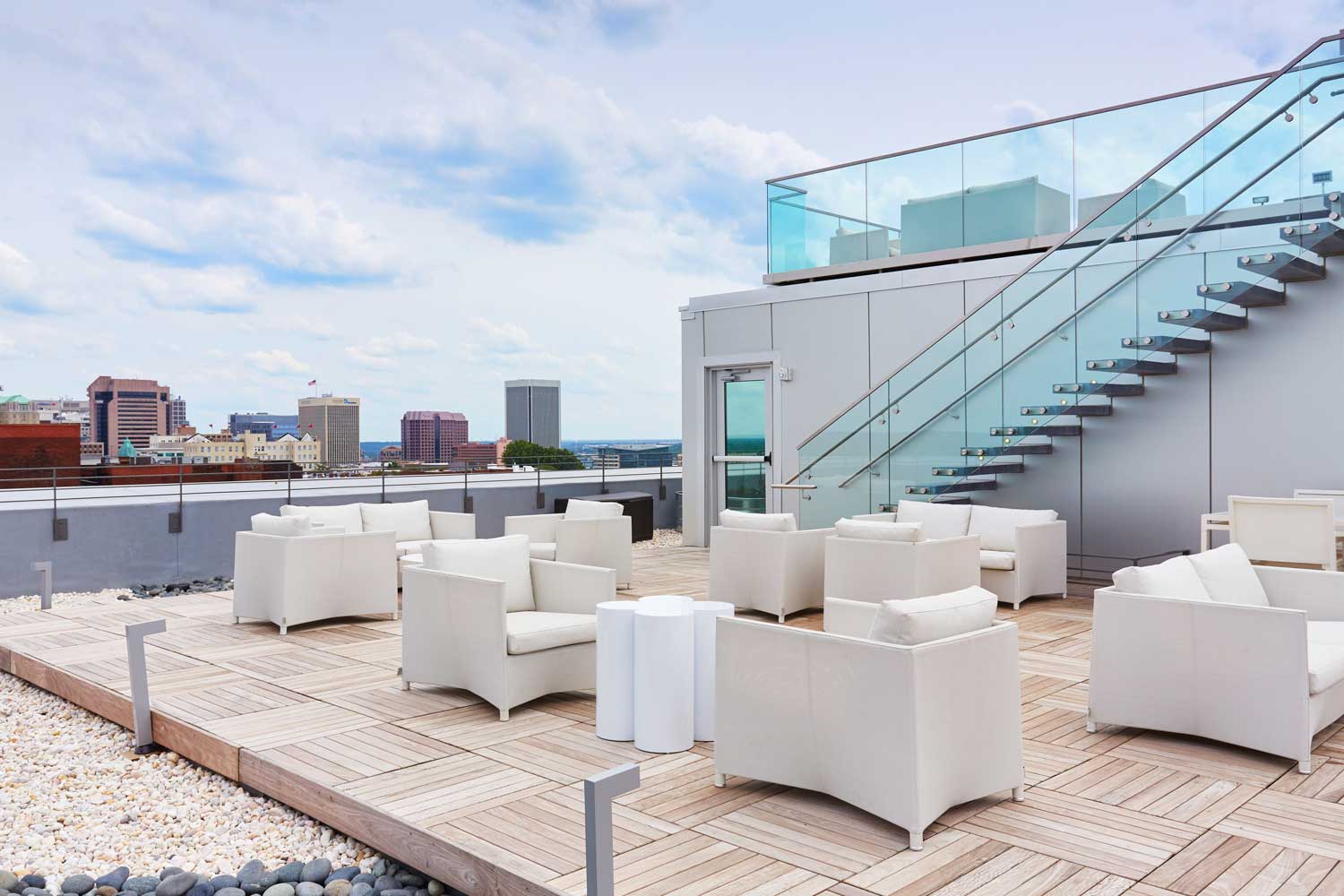 Shop?
Verdalina—beautifully curated clothing that's sustainable and gorgeous!
Spot for some local culture?

The Valentine museum.  They have the most amazing costume collection—everything from Robert E. Lee's boots to Arthur Ashe's tennis shoes.
Place only a local would know?
Nick's Produce & International Food Market (a.k.a. Nick's).  Best tomato/mozzarella sub, dill pickle chips, and fountain Diet Coke with crushed ice. Best part: It's right down the street from Quirk!
If we're spending an afternoon or evening "in" at your hotel, what should we do?
Again, the rooftop bar—great place to take in Richmond. I also recommend our courtyard area for a more intimate setting. This is connected to the Quirk Gallery and has the most amazing marble floor! We're really excited about our "Rainbow Connection" show that opened this July in Quirk Gallery. It features 20 of our favorite Richmond artists, and a portion of the proceeds benefit families and victims of Orlando's shooting