April 1, 2016 • CULTURE
5 April Fools' Pranks That Only Apply in the South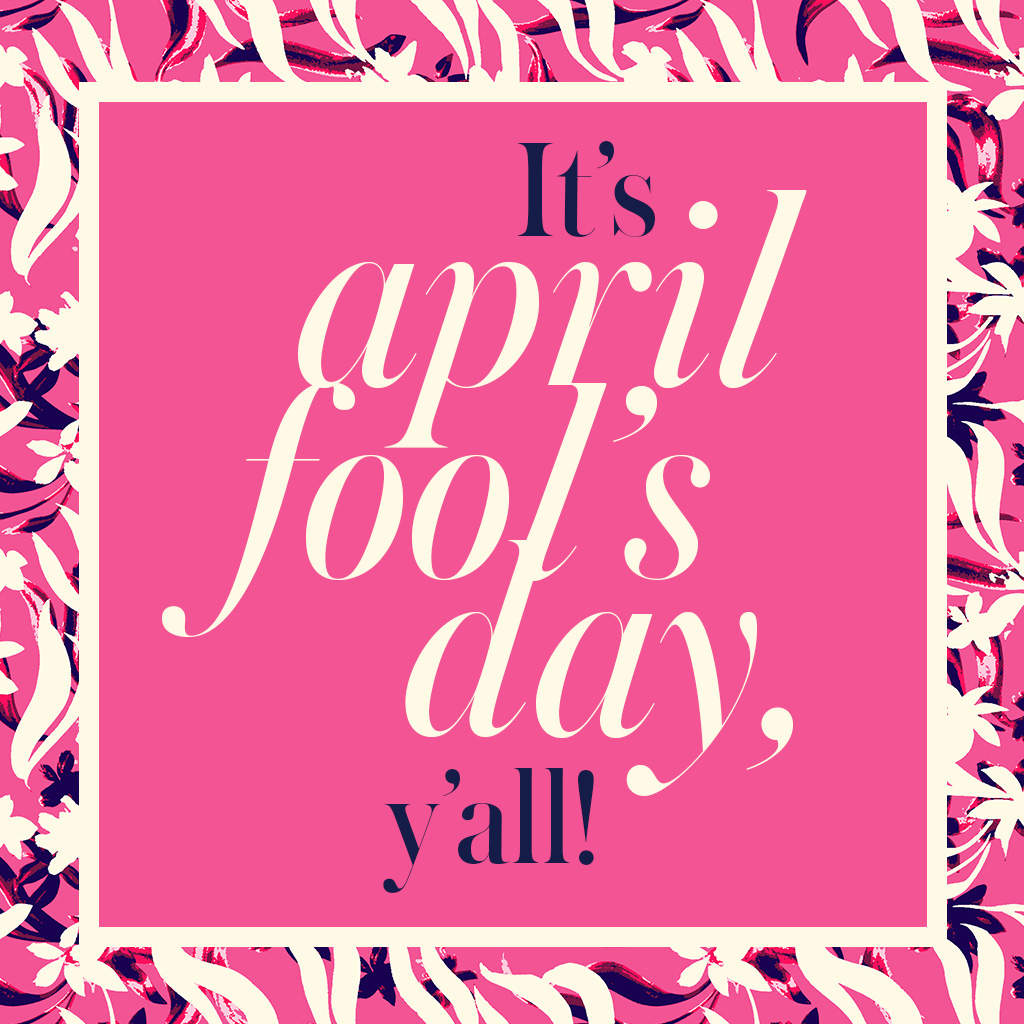 In the South, we have a saying: "My mama raised a bunch of ugly children, but she didn't raise no fools." Southerners have their eye on you from St. Patrick's Day onward, so basic pranks need not apply. With the first of April here, we hope you've to readied your A-game if you're going to try to trick anyone—Saran-wrapping the toilet seat just isn't going to cut it.
Before you introduce your War Eagle mom to your new beau, tell her he went to Bama. Throw in an "RTR" if she's not buying it, but don't give the poor lady a heart attack! Let her know he attended Austin Peay before she keels over.
Replace the chicken in your chicken salad with sliced mushrooms and tell your friends you decided to use dark meat instead. The only question that remains is whether they'll be more freaked out by the idea of a substitute or the sight of a mayonnaise-covered fungus.
Sneak into your best friend's powder room and switch her hairspray with straightening spray. Then assure her you love her super-flat look and heard all the girls in Dallas are going with low-profile 'dos this season.
Tell all the other moms at school you just don't think you'll send your children to cotillion. All that dancing and manners? Too stuffy! If you want to take it a step further, tell them you've been letting all the kids call you by your first name.
Head out to the Piggly Wiggly without your face on. When you're in the produce section and you run into that girl you took dance lessons with in middle school, let her know you're trying a more natural look. On second thought, no, don't do this. You'll live to regret it just as soon as your parents hear.