Style School: Life with Emily on Two Ways to Style Our Scallop Elliot Shirt
Emily Helm launched her blog, Life with Emily, back in college as a creative outlet for sharing her style and fashion obsessions. In the past five years, this North Carolina blogger has built her blog —and obsession-worthy Instagram—into a full-time business. (She also sidelines as a Pure Barre instructor. Beware: those classes are killer!)
Who better than this #GirlBoss to school us on how to style one of fashion's most classically polished pieces—the button-down?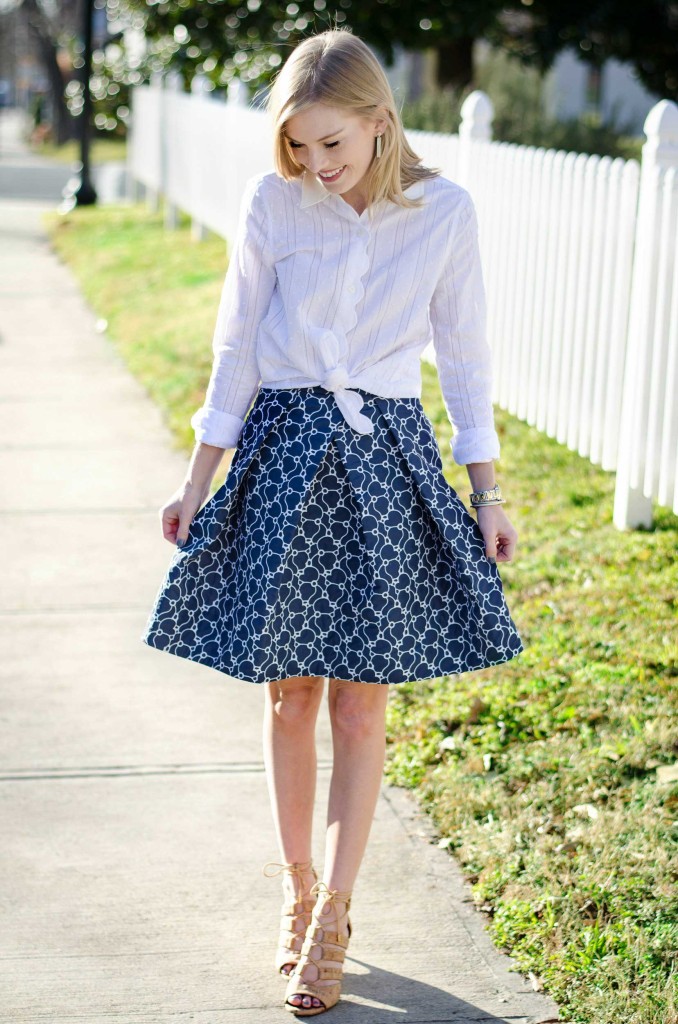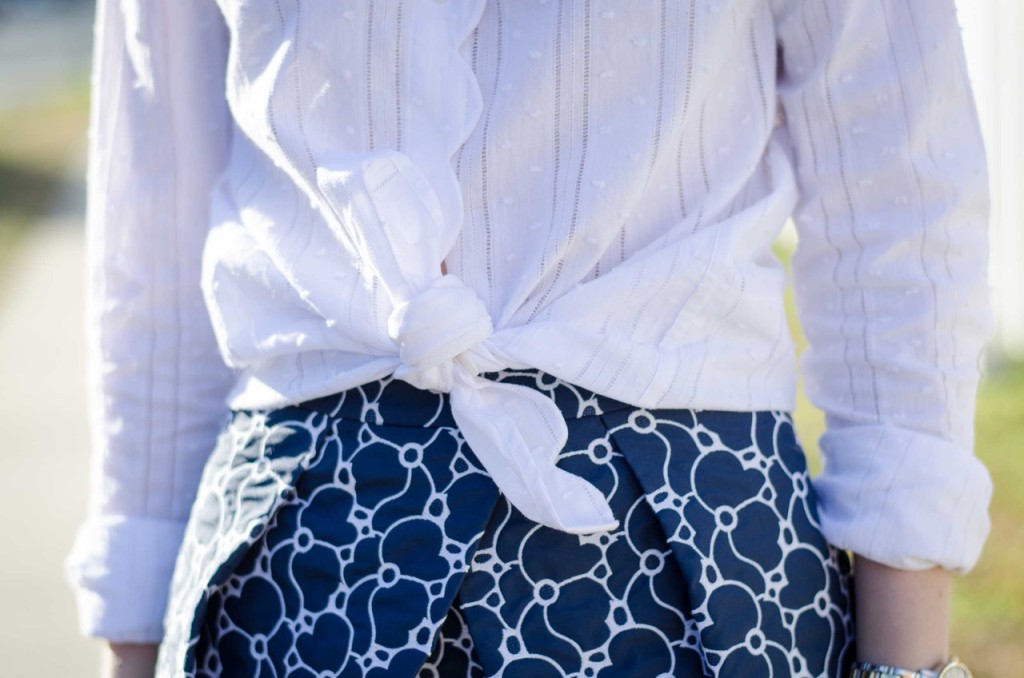 What are your guiding principles when it comes to shopping for and styling a button-down?
Button-downs are a closet staple for me. If I'm looking for one for a dressy occasion, I search for slim fitting options. For a more casual look, I go for a more relaxed fitting button-down. Before I buy a button-down (or any top, really) I try to envision how many items I can pair it with that are already in my closet. My rule of thumb is that if I can't think of at least three outfits that it will go with, I won't buy it.
You offered up two ways to style our Scallop Elliot shirt. Tell us about how you paired the Swiss Dot Scallop Elliot Shirt with the Harpeth Jacquard Mid-Length Skirt.

Combining the two textures gave the look an unexpected, super-feminine vibe that I love. I made the look my own by tying the top (a great way to get more wear from button-downs!) and adding lace-up heels.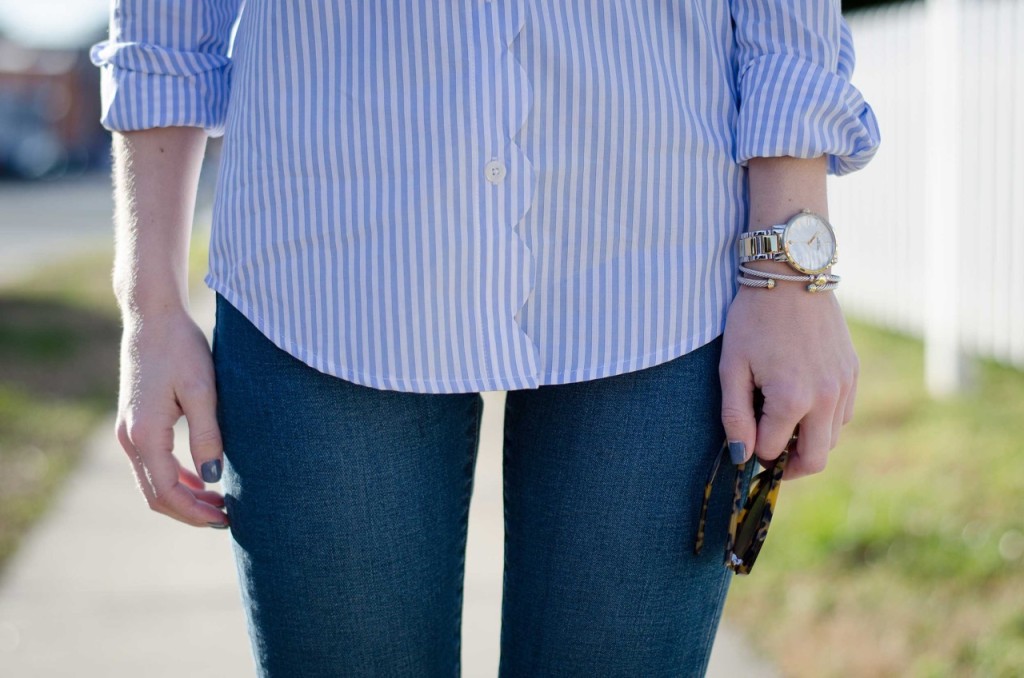 How about the second look, featuring the Scallop Elliot in the Stripe paired with denim?

Jeans and button-downs are a no-fail classic, and the Stripe Scallop Elliot Shirt is a great take on the timeless Oxford. I added a leopard print heel to the look to give it a bit of a twist! I love to pattern mix; mixing stripes and leopard print is a favorite go-to of mine! Rolling up the sleeves made the button-down a little more casual as well!
What is Southern style to you?
It's about mixing classic pieces and adding influences from my surroundings. It definitely differs depending on where you are in the South. I find that when I'm in the North Carolina mountains, for example (Asheville, Blowing Rock, etc.), I add more closet staples, such as Barbour jackets, plaids, and Hunter wellies. When I'm on the coast (Charleston, the Outer Banks, etc.) I tend to wear brighter colors, seersucker, and sandals.