September 17, 2015 • BOOKS
DJ Reads: A Page From Reese's Book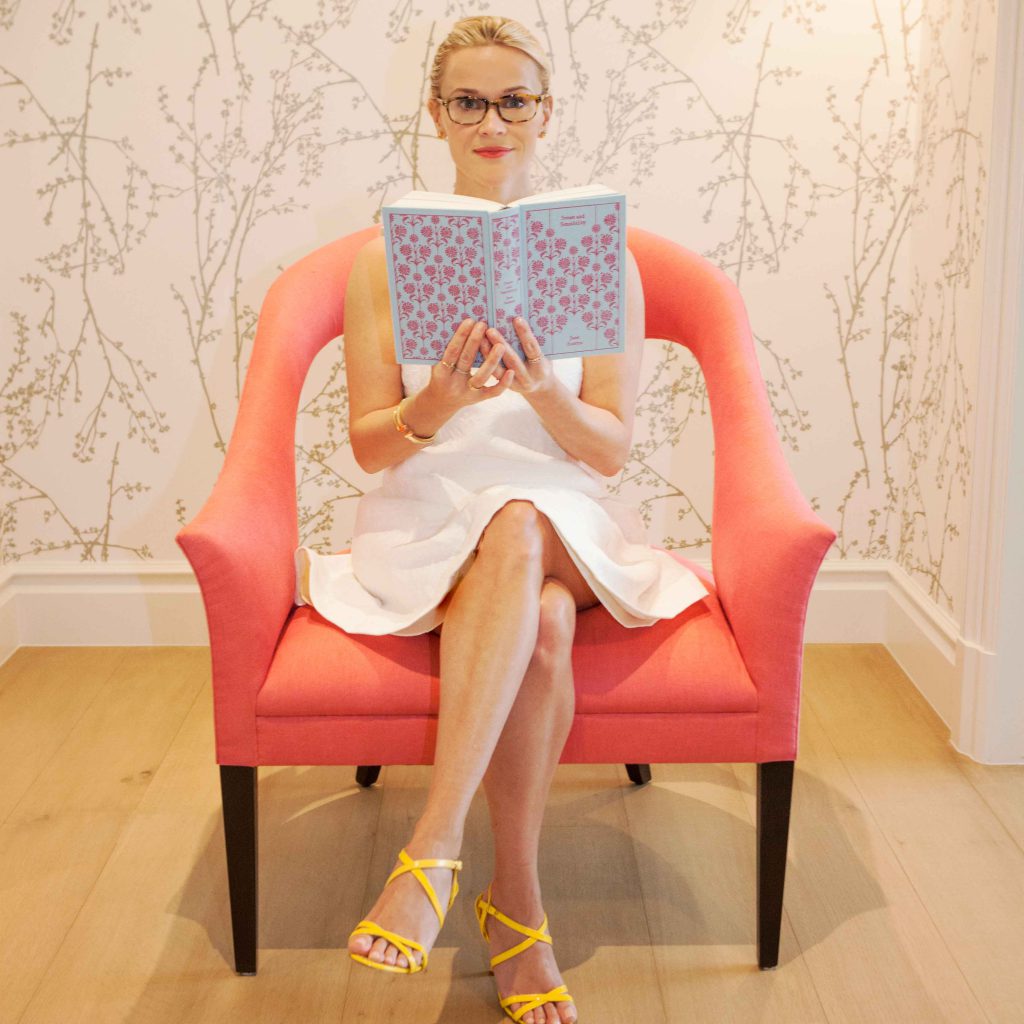 'Tis the season to grab a great book and cozy up under a Draper James throw!
To get you in the mood, our very own self-proclaimed #bookworm answers our rapid-fire questions about one of her favorite pastimes:
1. First book you remember reading?
The Velveteen Rabbit with my grandmother.
2. Favorite place to read a book?
In bed after the kids are asleep.
3. The book on your nightstand now?
My Brilliant Friend by Elena Ferrante.
4. Favorite genre?
Right now, I love thrillers!
5. Where do you get your ideas about what to read next?
I have two friends who are great readers; they recommend books all the time.
6. Favorite book of all time?
The End Of The Affair by Graham Greene.
7. Book you love to share with girlfriends?
Euphoria by Lily King,
8. Book that changed your life?
Wild by Cheryl Strayed. Beautiful, raw, and honest—the truest story for a woman I have ever read.
9. Favorite bookstore?
Parnassus Books in Nashville. It's owned by Ann Patchett, one of my favorite authors. [Look for our upcoming Q&A with Ann Patchett, coming soon!]
10. A classic you could read again and again?
I love To Kill A Mockingbird. I read it the summer I turned 12. Sitting in the backyard reading Harper Lee's gorgeous prose, I could so relate to my own childhood spent chasing my big brother around the creeks and through the woods.