DJ Do: Take a Shake Break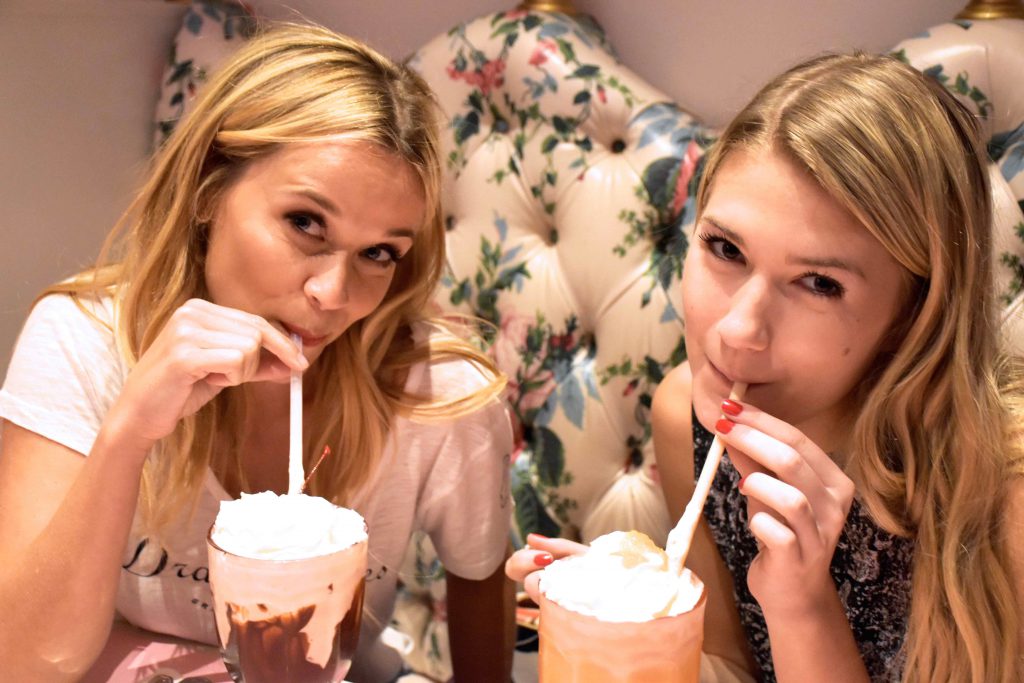 Well, happy National Chocolate Milkshake Day! (Who doesn't love a holiday like that?)
We're fixin' to celebrate this genius day—along with dessert lovers everywhere—by sticking a straw into something cold and creamy.
And what better place to order up a chocolate milkshake than at Draper's at The Greenbrier?
This colorful cafè, located inside the iconic Greenbrier Hotel, serves up frozen concoctions in a vibrant, cheerful setting that pays tribute to Dorothy Draper, the legendary designer who decorated the hotel. (She's no relation of ours, though we sure love her aesthetic.)
Here, Reese and Draper James Marketing Associate Lisa Ryan stop for a shake break between takes at our fall photo shoot.
Reese is sipping a Chocolate, while Lisa is savoring Greenbrier Peach.