It's Fall, Y'all: 'Tis the Season for a Harvest Picnic
The inimitable Katie Jacobs, stylist and homemaker extraordinaire, is at it again for Draper James—this time with a harvest picnic that makes the most of our favorite things to do, eat, and wear this season.
"To celebrate the arrival of fall," says Katie, "I visited Bloomsbury Farms for an afternoon of picking vegetables, noshing on fine food, and toasting a new season." Located just outside of Nashville, this breathtaking 400-acre organic farm provides fresh produce to the local community and offers a CSA, an event space, and a rustic-chic loft for overnight stays.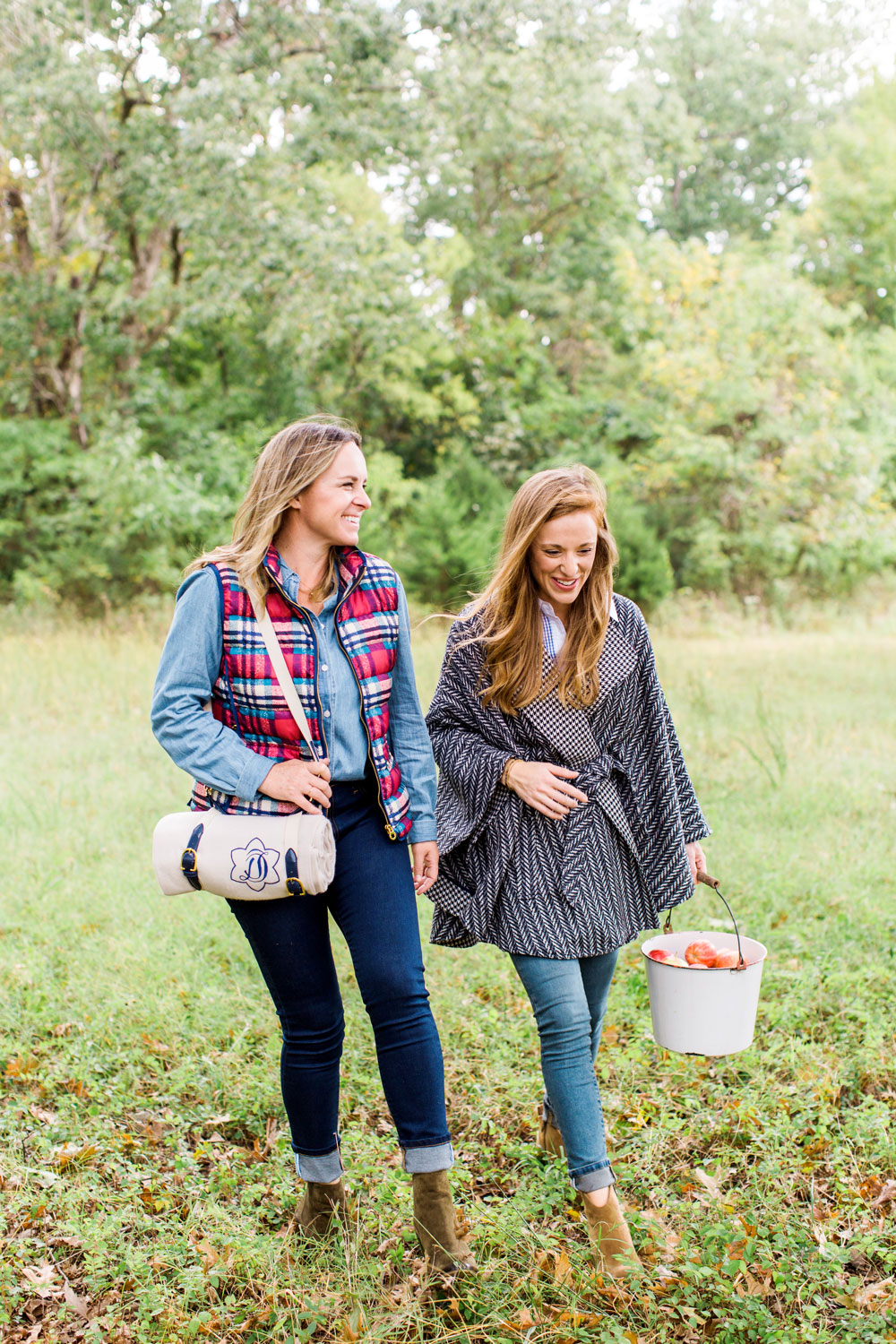 "Upon arrival, I took a tour of the farm with owner and farmer Lauren Palmer, who taught me about how the crops are harvested and tended for," says Katie. Lauren, above left, is wearing our Draper James Printed Parker Vest, Embroidered Chambray Shirt, Tootsie Jeans, and our Blanket Holder with Throw. Katie, above right, is wearing our Draper James Jukebox Check Cape, Check Panel Button Down Shirt, and Tootsie Jeans. (All images by Amy Cherry.)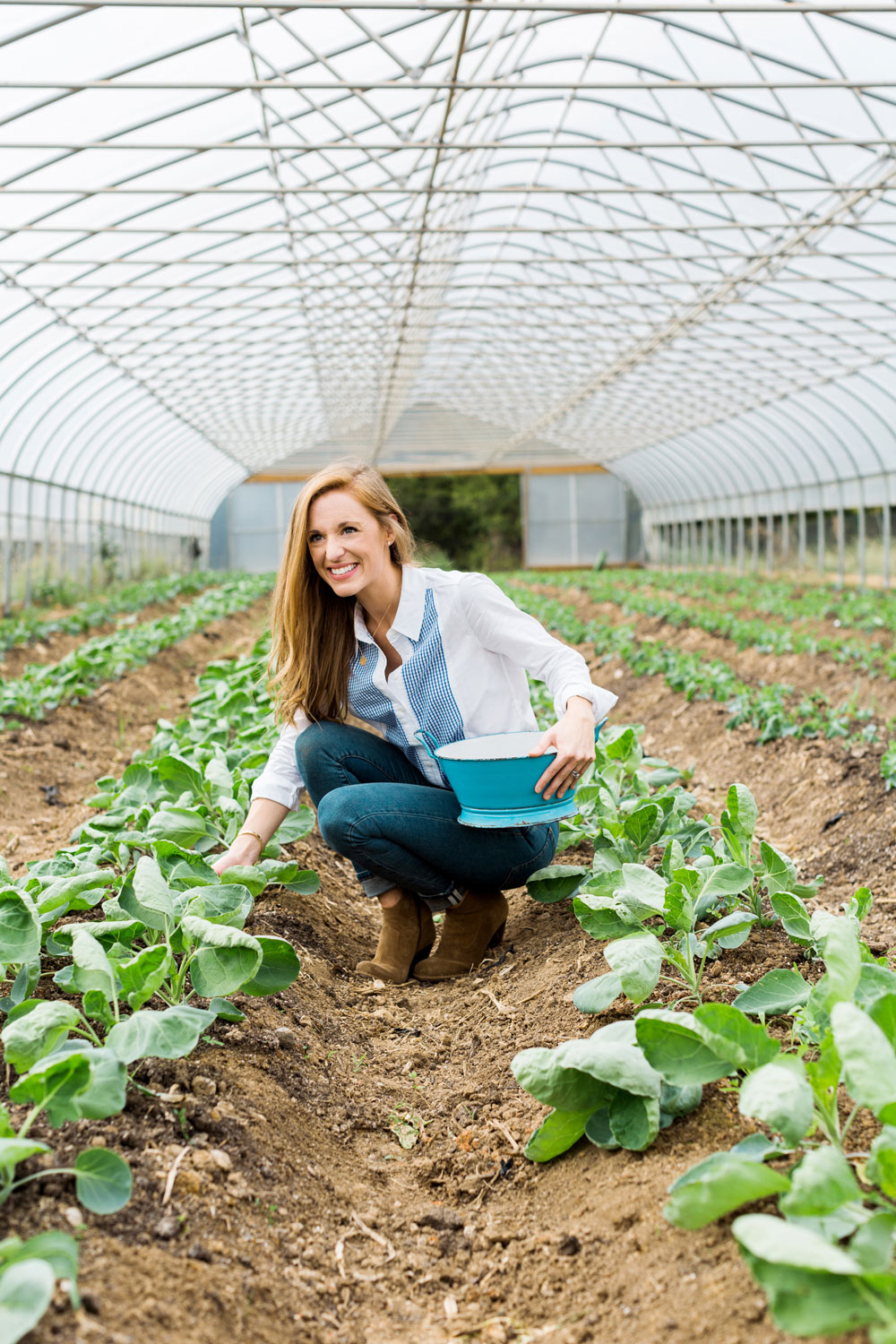 "We watched sweet potatoes being pulled out of the ground, helped weed the beds in the hoop house, and even tried our hand at picking broccoli and cauliflower in the fields," says Katie, wearing our Check Panel Button-Down Shirt in the Farm's vast greenhouse.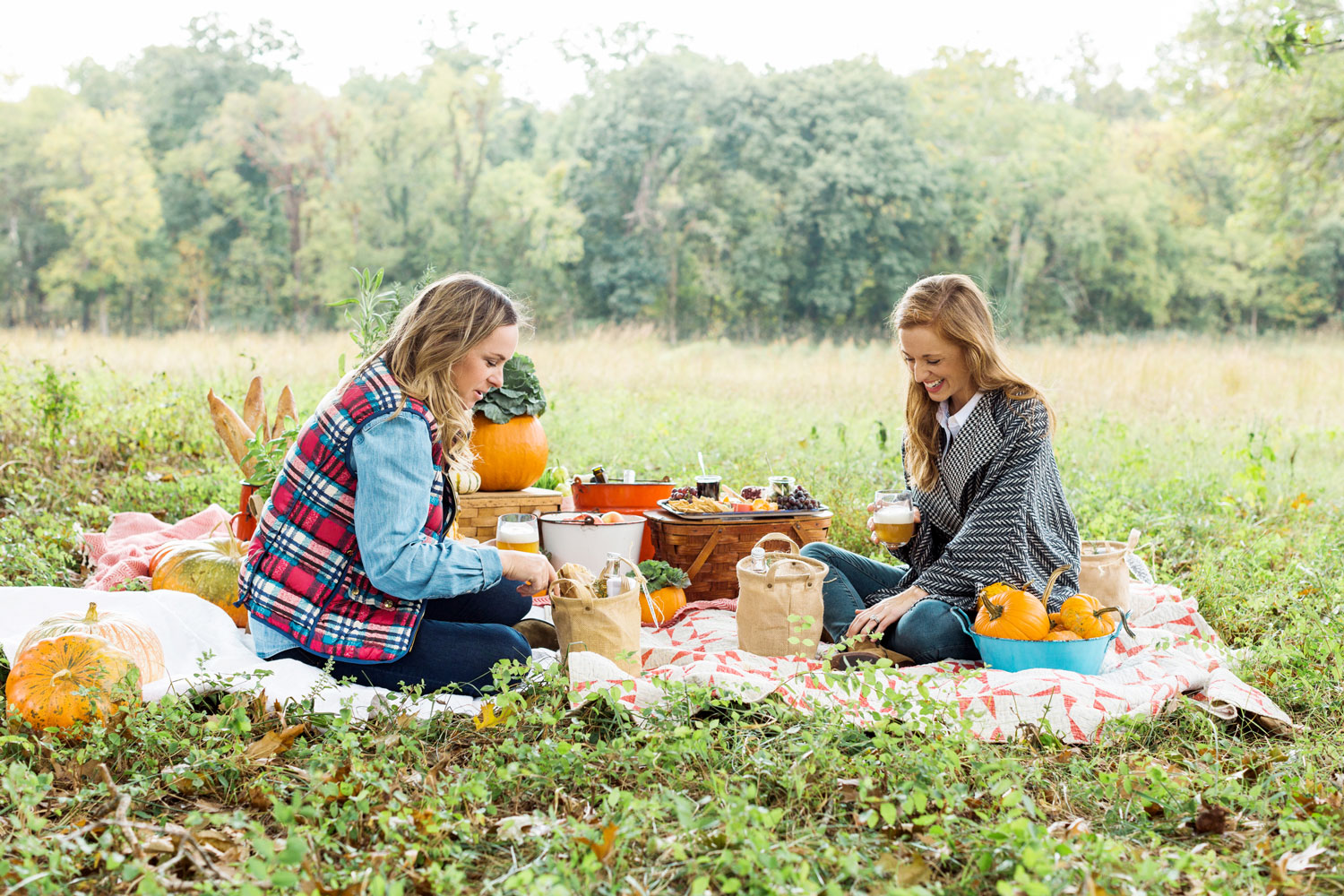 "After our baskets were full, we found a shady spot overlooking a field of eggplants and bell peppers for a gourmet picnic."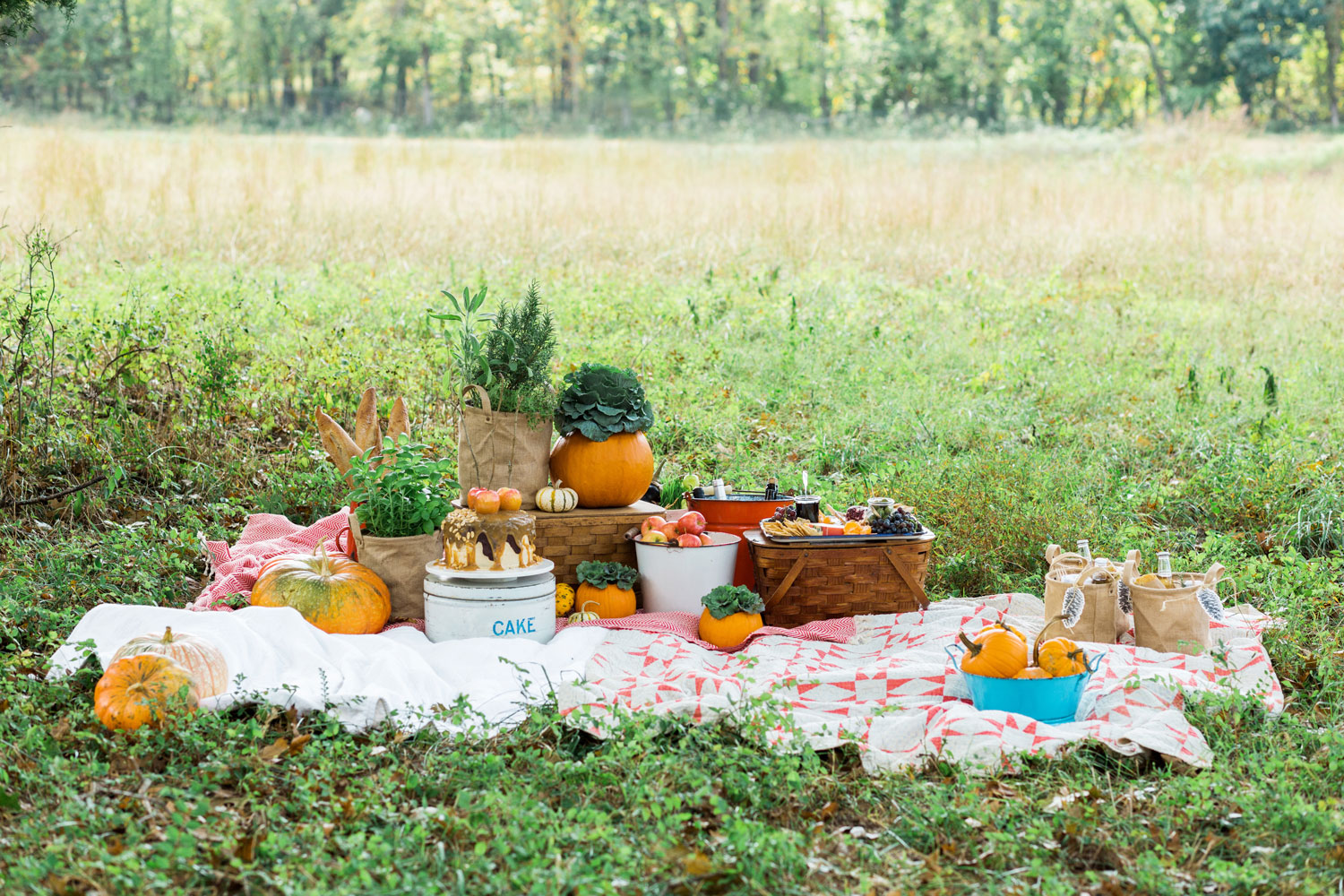 "Pumpkins planted with cabbage and burlap bags planted with herbs served as 'centerpieces' for our al fresco lunch," says Katie. "We sat on heirloom quilts and snacked on a charcuterie board covered with local meats and cheeses."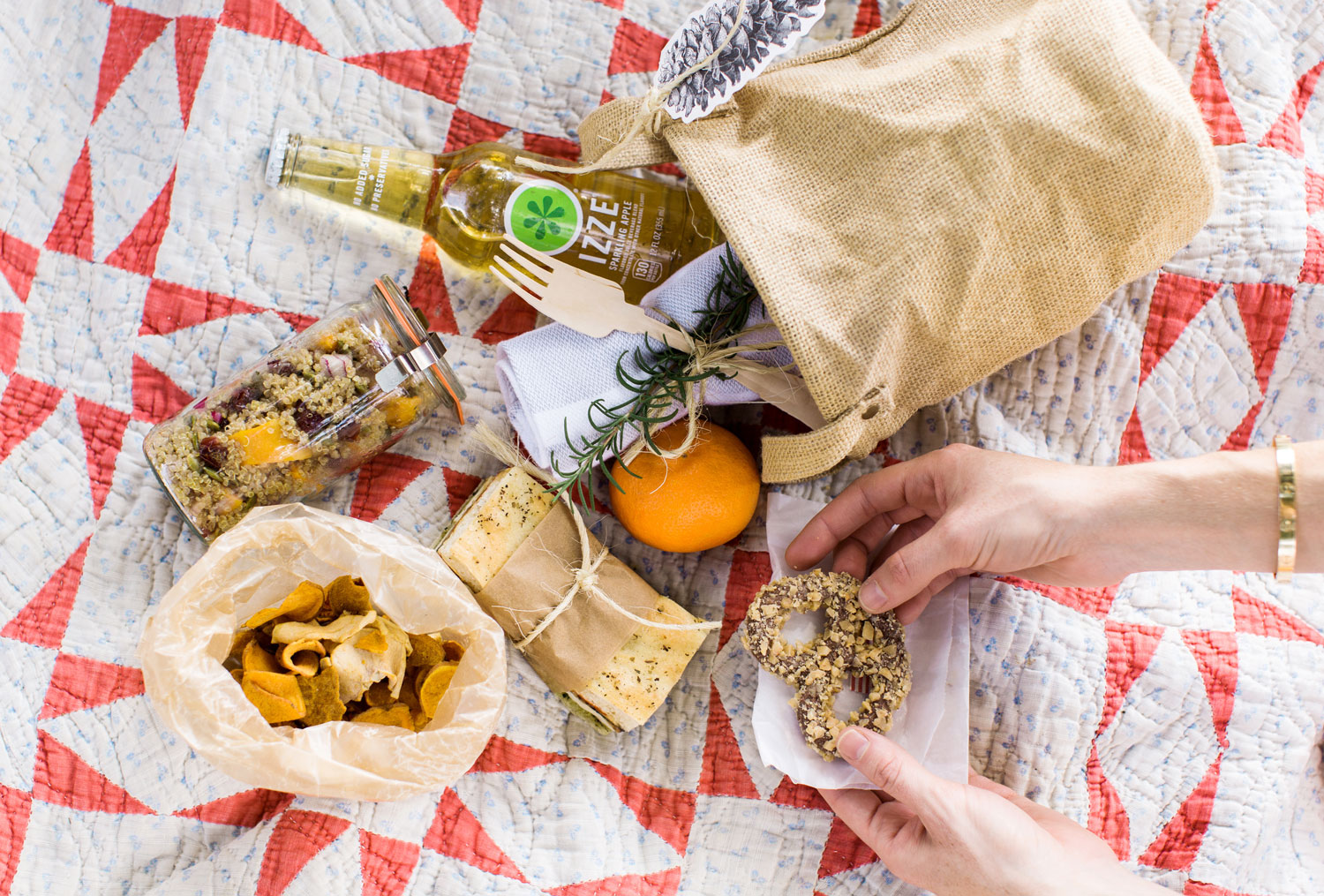 Lunch highlighted the vegetables found at the farm and was served in individual burlap sacks—each filled with eggplant, prosciutto, and fresh basil pesto pressed sandwiches; roasted butternut squash and pumpkin seed quinoa salad; sweet potato and apple chips; sparkling apple cider; and dark chocolate covered pretzels sprinkled with toffee. It was all finished off with an incredible caramel apple chocolate cake. Click here to see (and get the recipe for!) the dessert that stole the show.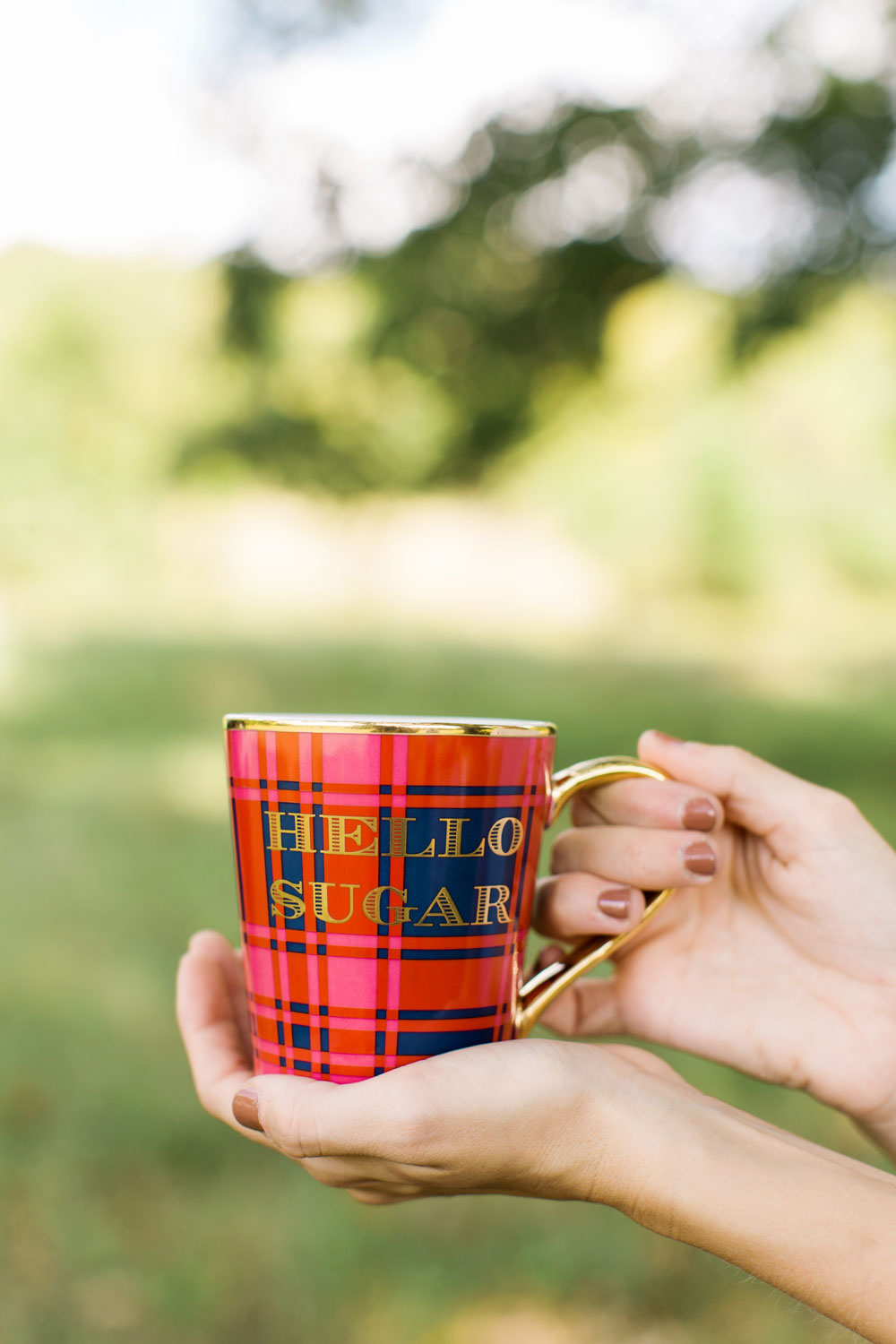 Our Draper James 'Hello, Sugar' Mugs served as the perfect vessel for Saison, a sweet and spicy ale that's perfect for fall.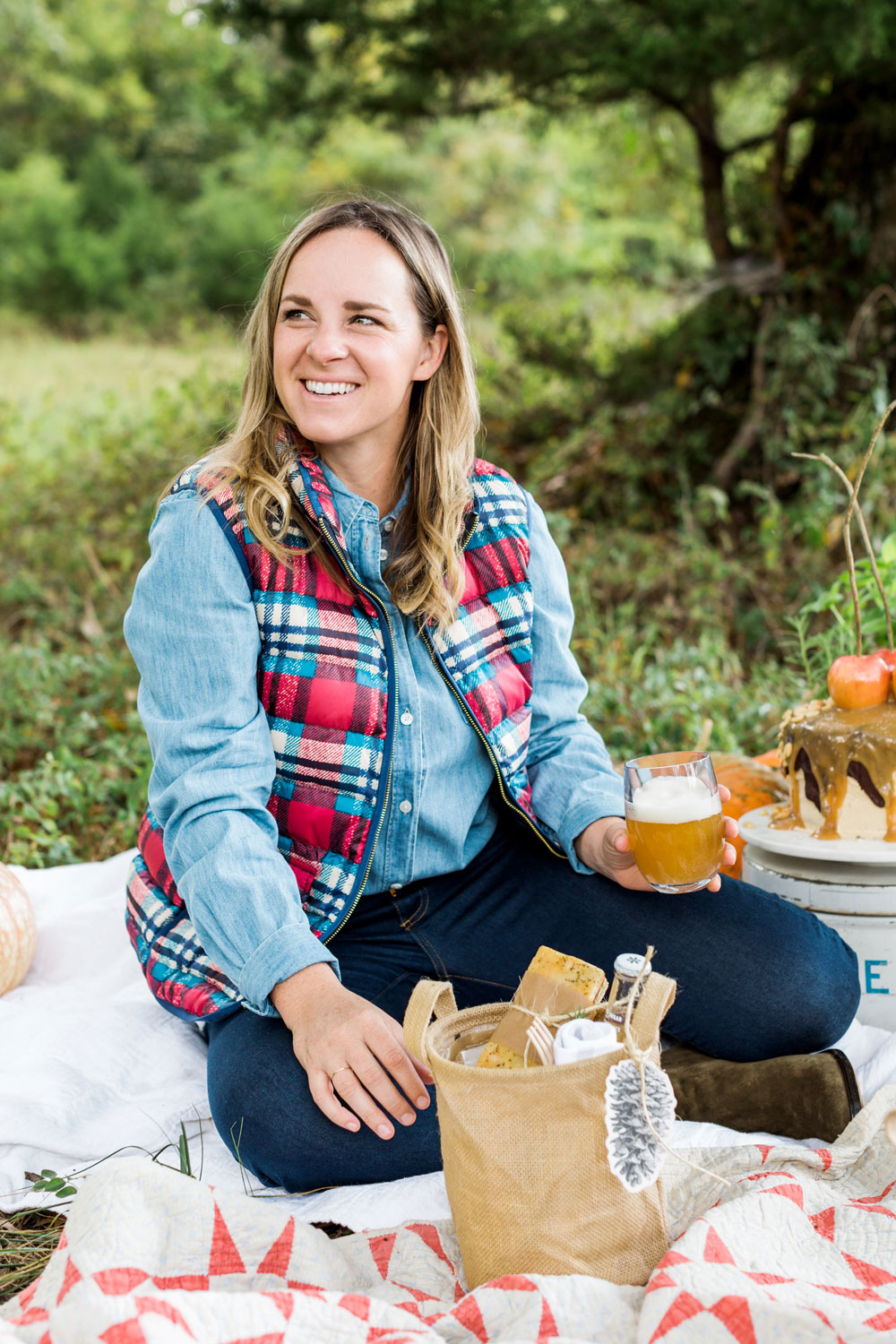 Crisp fall afternoons are the perfect time to show off the season's finest outerwear. Lauren Palmer, owner of Bloomsbury Farms, flawlessly layered our Draper James Printed Parker Vest.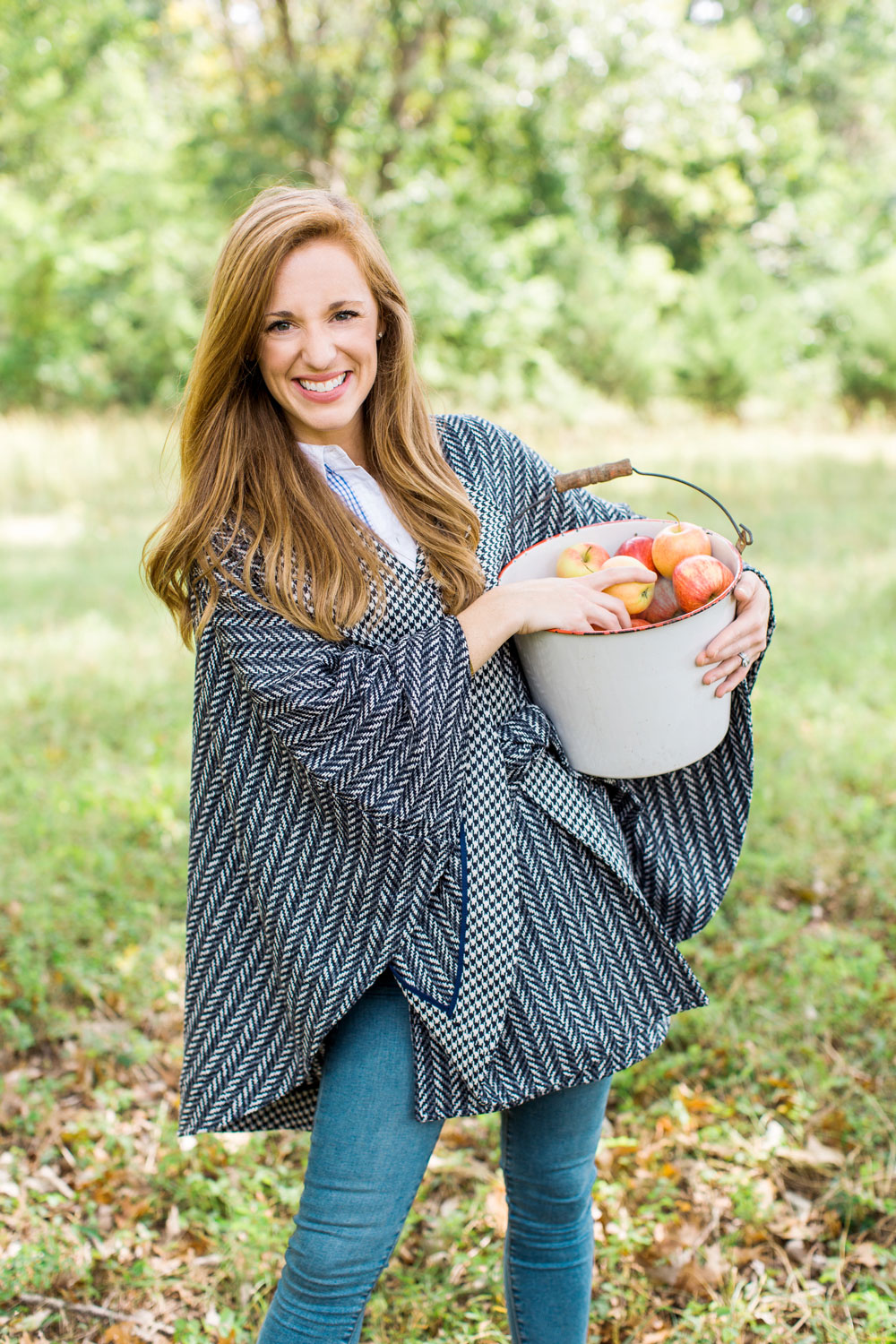 Katie chose our Draper James Jukebox Check Cape as a stylish, perfect-for-in-between-weather alternative to a coat or jacket.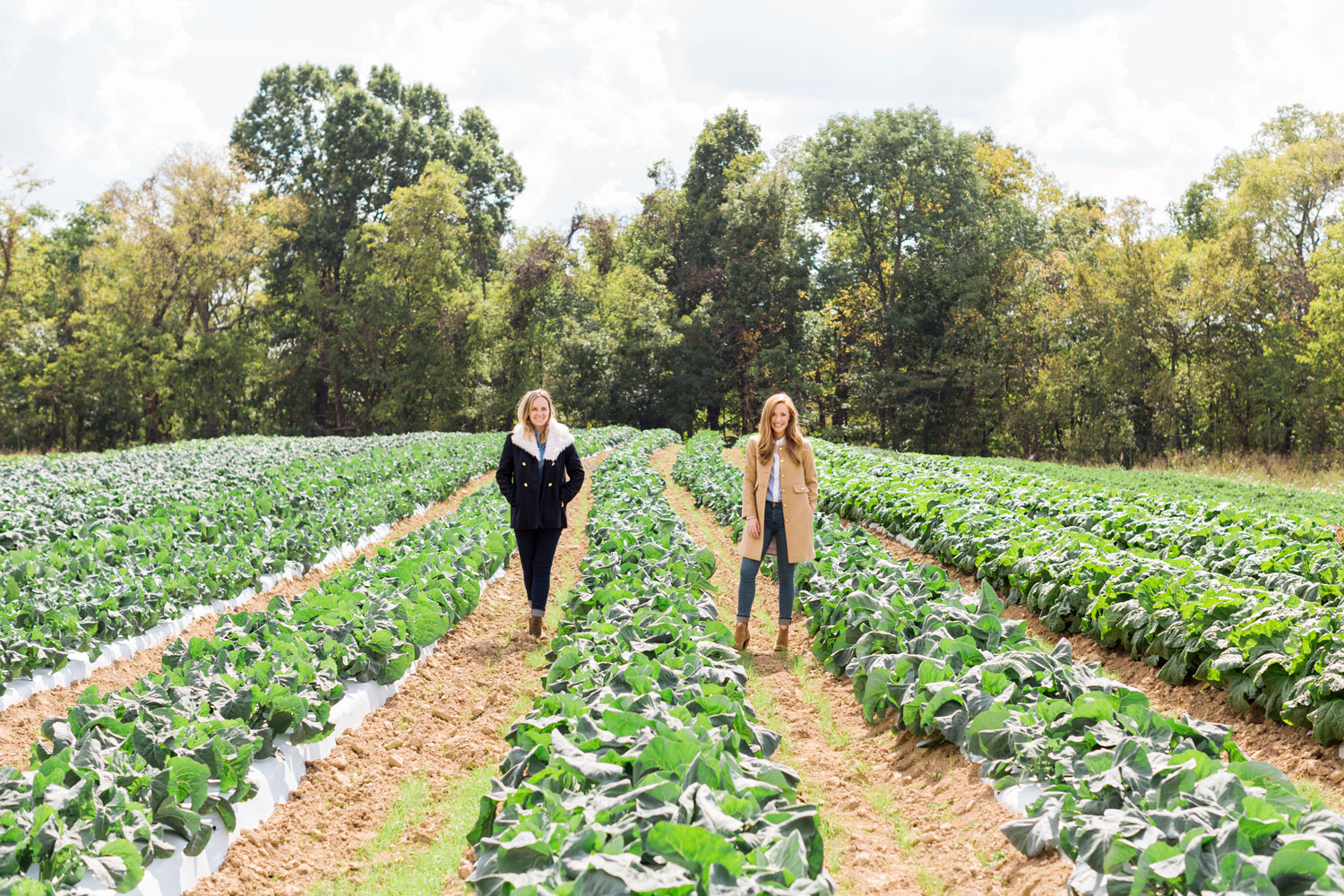 As the afternoon wore on and temperatures dropped, Lauren and Katie added coats to their ensembles. Lauren was cozy in our Contrast Collar Short Coat, while Katie wore our Trinity Panel Coat flawlessly.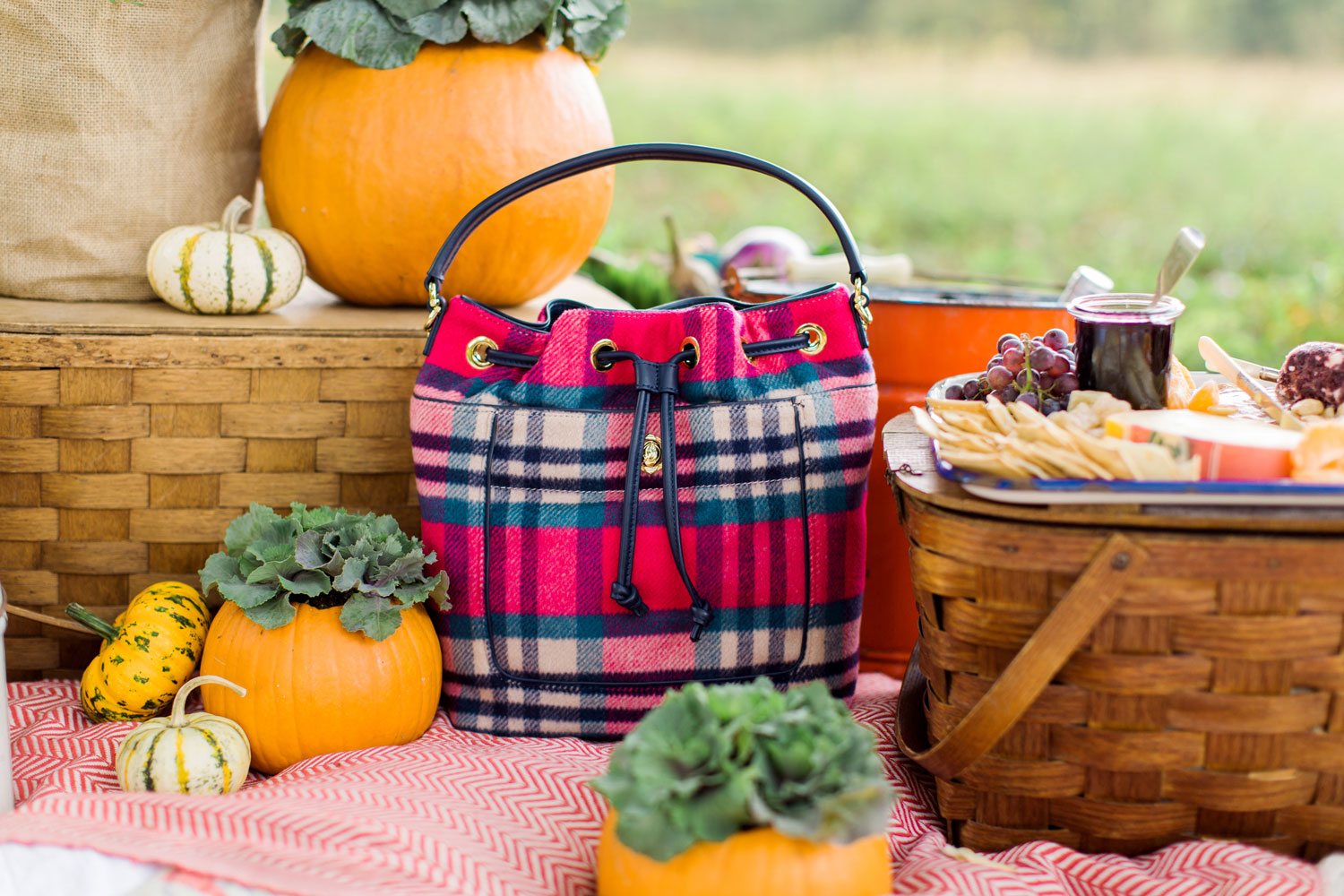 Our Draper James Scotty Check Buckhead Bag brought out the best of harvest season in one adorable plaid accessory.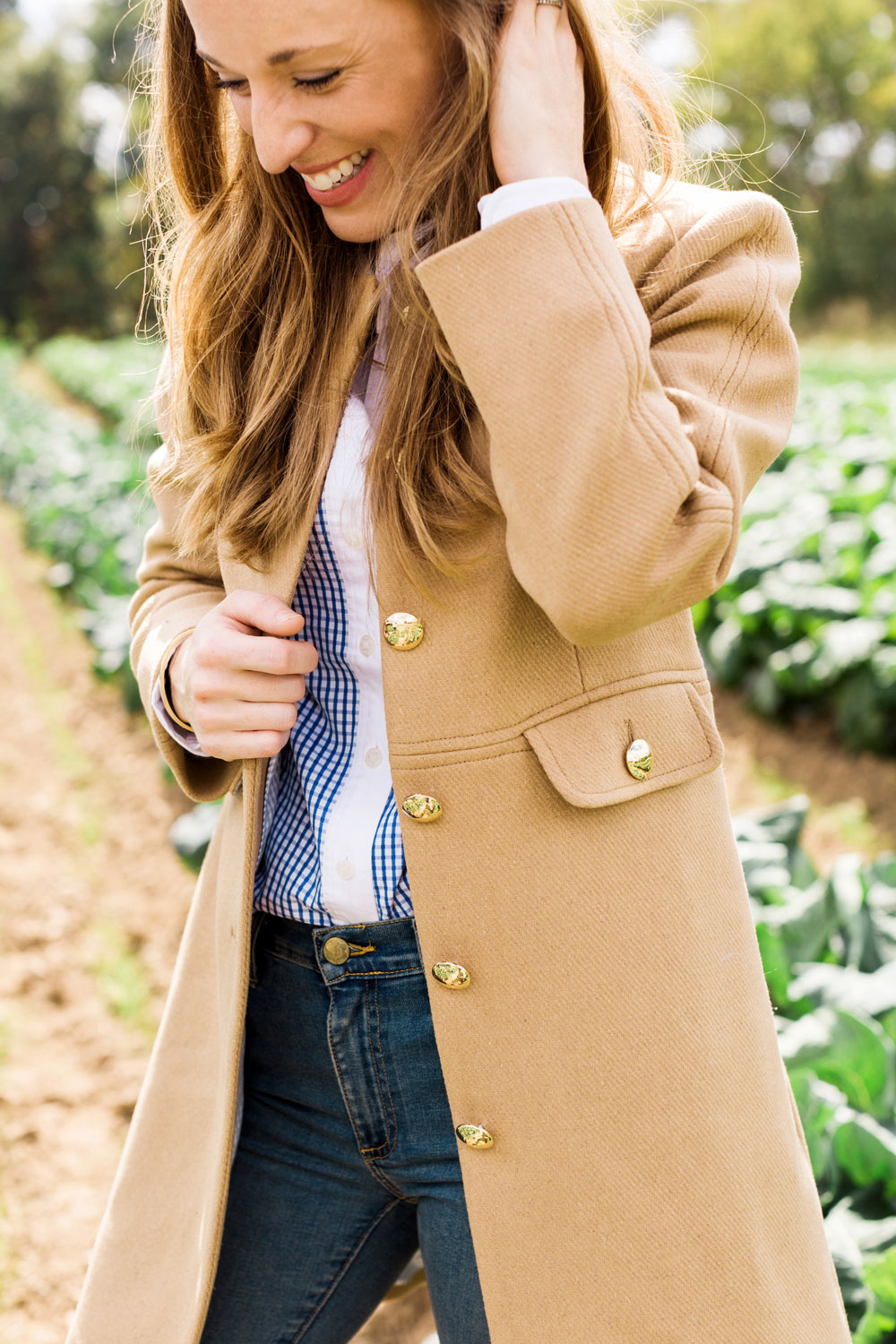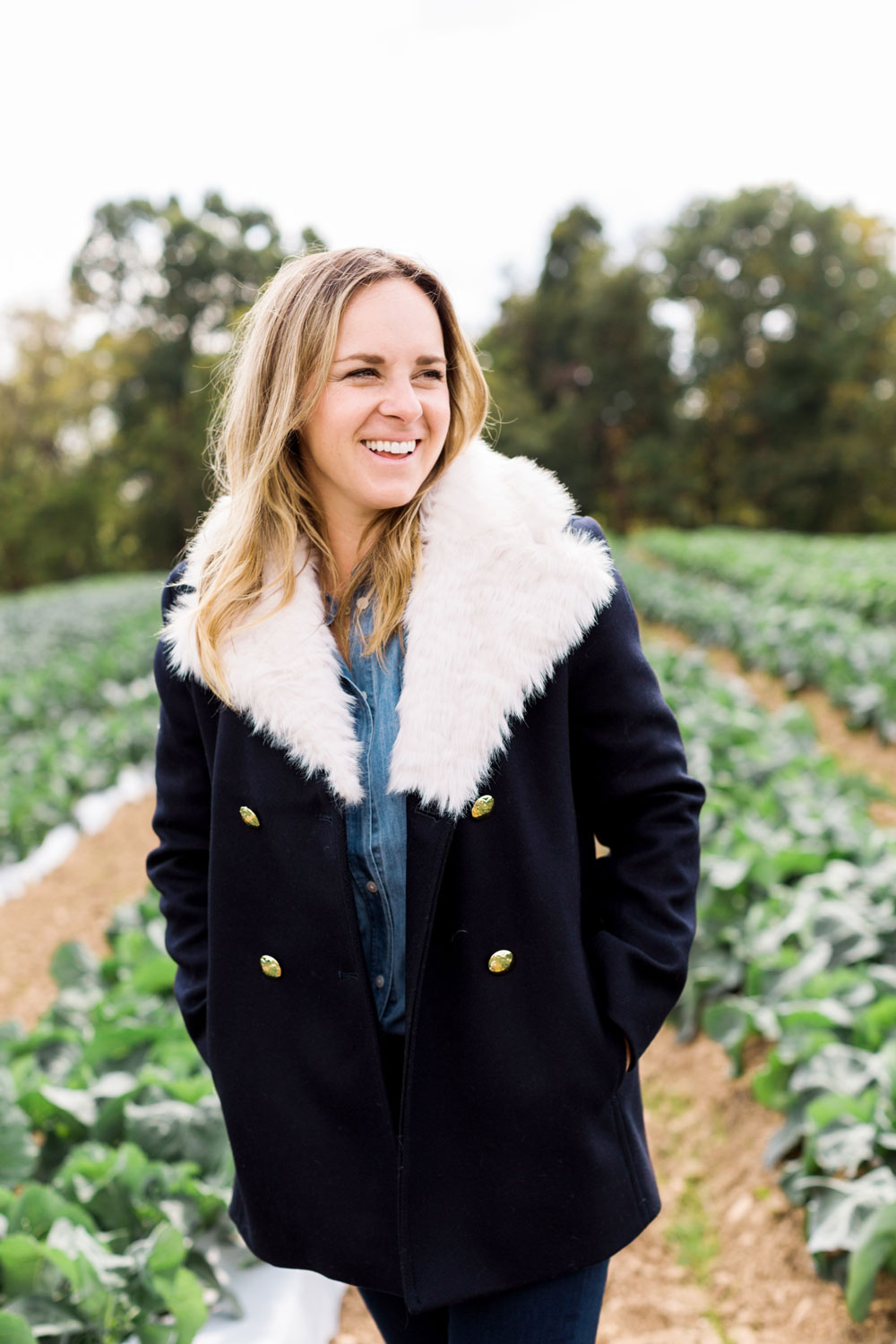 By Katie Jacobs. Special thanks to: Amy Cherry for photography and Lauren and Laura at Bloomsbury Farms for use of their space.

Save
Save
Save
Save
Save
Save
Save
Save