June 27, 2017 • RECIPE
DJ Drinks: HerKentucky's Bourbon Sweet Tea Slush Recipe
If there's one thing we know for certain, it's you can't think of Kentucky without thinking of bourbon.
Enter Heather C. Watson of the blog HerKentucky, a lifestyle blog for and about Kentucky women. In her words, she focuses on "Kentucky traditions, preppy and traditional personal style, entertaining, and of course Kentucky's favorite topics of bourbon, basketball, and horse racing!"
With the recent opening of our store in Lexington, Kentucky, working together was certainly a no-brainer.
In addition to running HerKentucky, Heather is a freelance writer and she's also writing her first book, The Women of Kentucky Bourbon, which is a "collection of profiles of the women who are changing the face of Kentucky's bourbon industry."
Clearly, Heather has done her research on bourbon, so y'all know her Bourbon Sweet Tea Slush recipe, which she so graciously made for us, is going to hit the spot.
And with July Fourth and the summer humidity just around the corner, we knew we just had to share this refreshing and distinctly Southern recipe with y'all.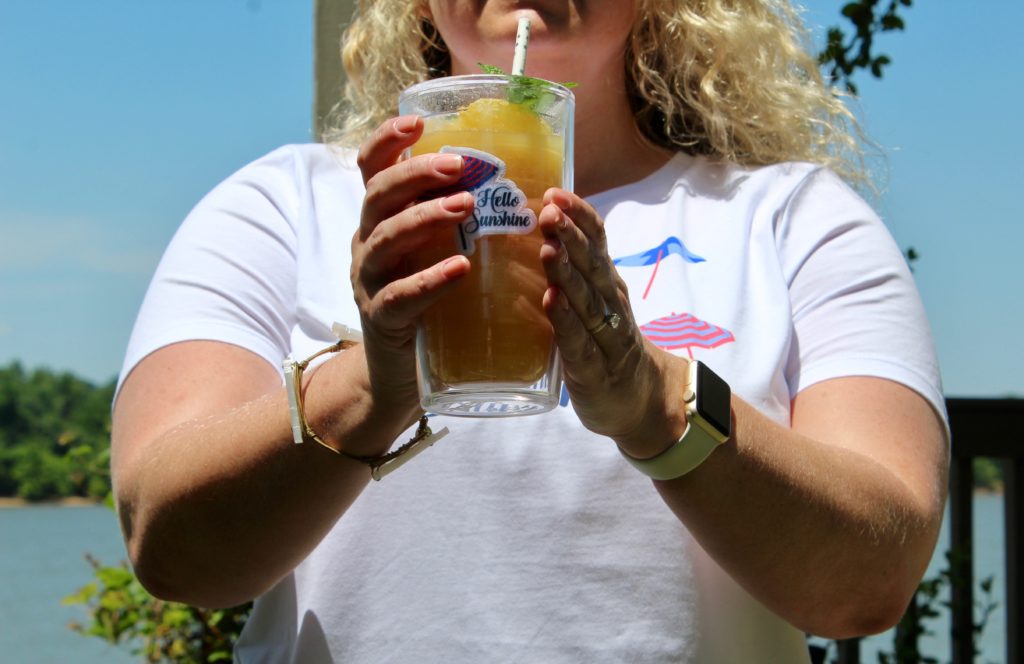 Heather even served the Bourbon Sweet Tea Slush in our Umbrella Tervis Tumbler Set while wearing her matching Hello Sunshine Tee.
Because everything tastes better when it's served in somethin' pretty!
Recipe for HerKentucky's Bourbon Sweet Tea Slush
6 cups water
2 cups strong sweet tea
2 cups bourbon
3/4 cup sugar or Splenda
One 6-ounce container frozen orange juice concentrate, thawed
Two 6-ounce containers frozen lemon juice concentrate, thawed
One 12-ounce container ginger ale or lemon-lime soda
Directions
Combine the water, tea, bourbon, sugar, orange, and lemon juice concentrate in a large container or bowl. Mix until sugar dissolves.
Pour into two gallon-size freezer bags or large covered plastic container. Freeze overnight. Scoop slush into glasses and top with soda. Garnish with mint sprigs.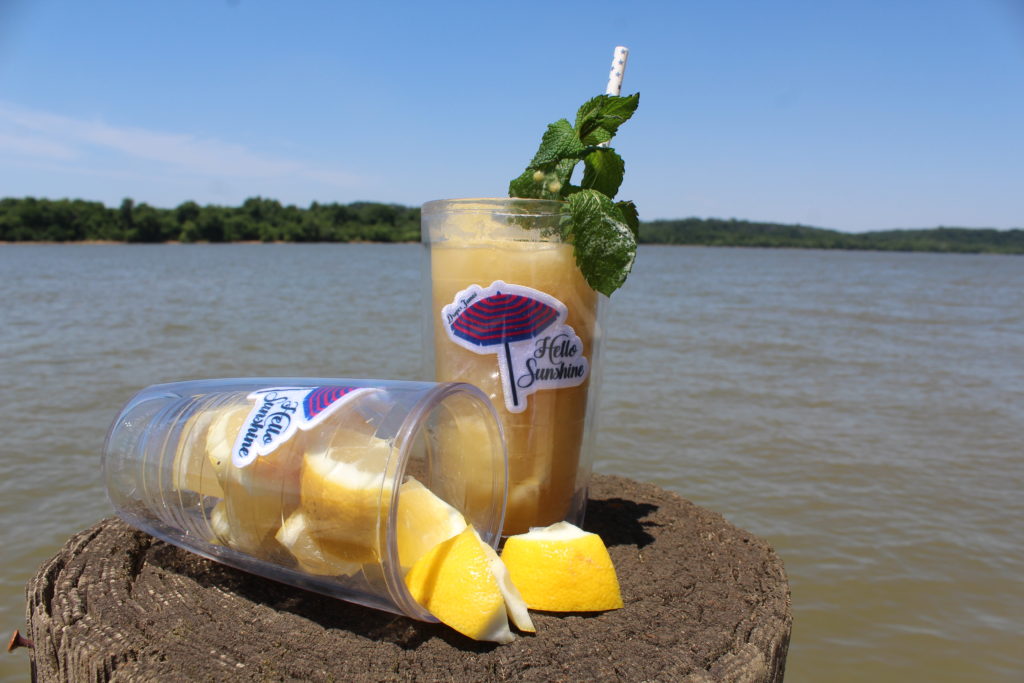 Cheers, y'all!