It's Our Store Tour
Our flagship boutique is open in Nashville! Learn about the vision behind the store, and take a virtual tour of the real-world space below.
Not to mention, if you find yourself in Music City, stop on by to shop and enjoy a glass of sweet tea on the house.
The exterior of our Draper James boutique is painted in our signature blue, while our magnolia logo greets passers-by at the store entrance.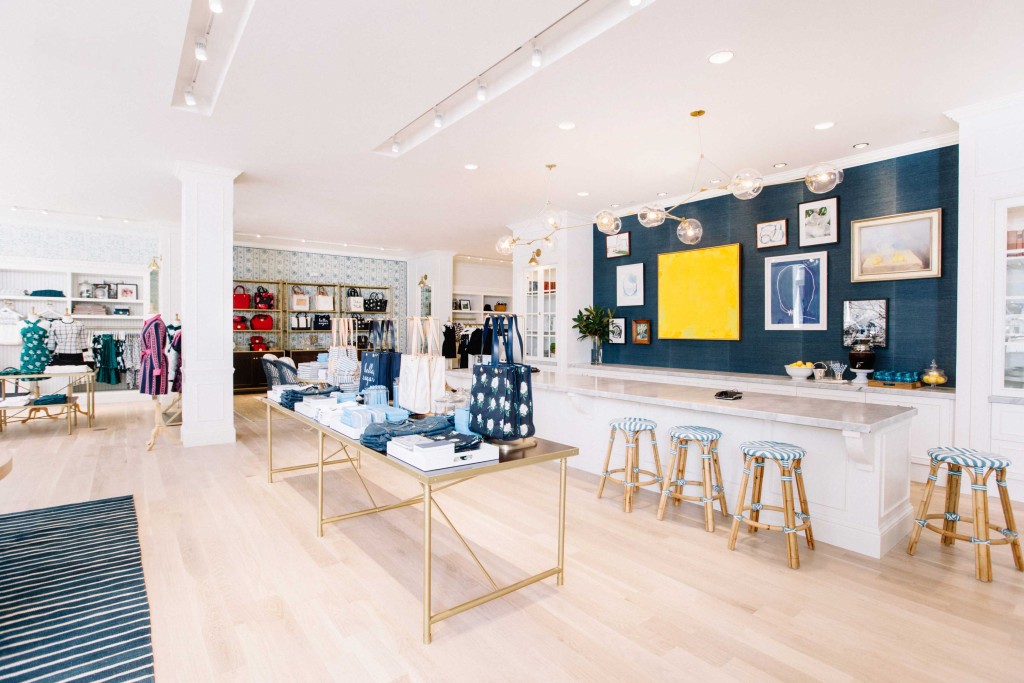 If you think you accidentally walked into someone's home—one with an ultra-enviable wardrobe—we don't blame you. Interior designer Mark D. Sikes, who's also decorating Reese's home in Nashville, and architect Benjamin Sohr of Pencil & Paper Co. fulfilled Reese's vision of a store that recalls a modern southern home.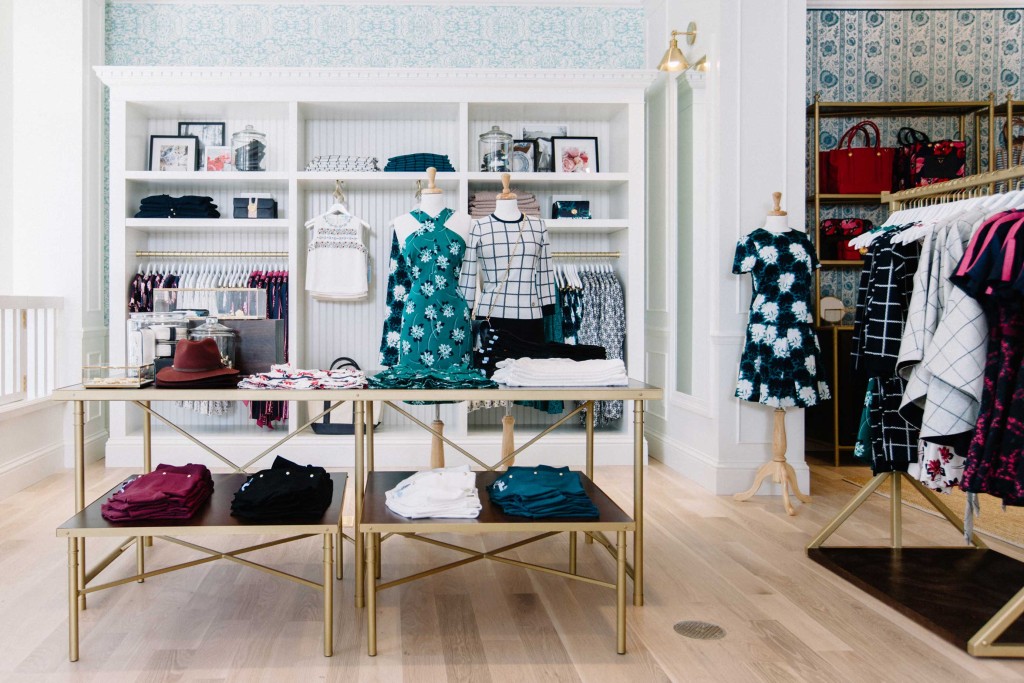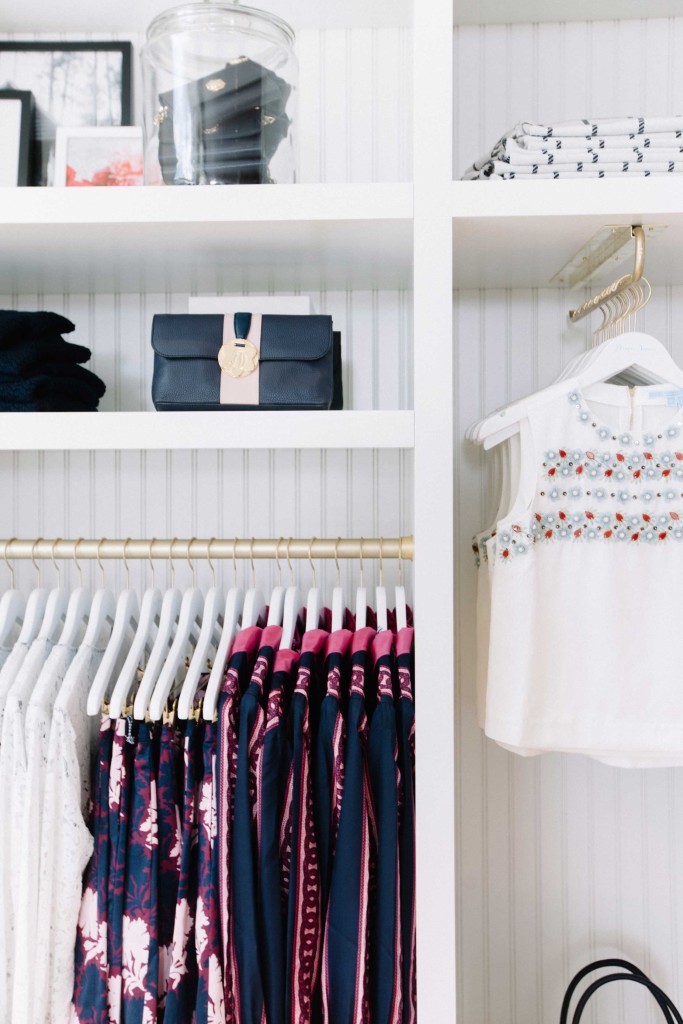 To the left of the entrance, you'll see brass furniture and fixtures merchandised with fashion from our current collection, including our Hollis Cross Front Fitted Dress, our Grady Windowpane Sweater, and our Nashville Top and McKenzie Mid-Length Skirt.
White shelving with classic wainscotting on the walls lends the space a light and fresh vibe. Our Grace Lace Dress, McKenzie Mid-Length Skirt, Flannery Long Sleeve Shirt Dress, and Collection Jeweled Faille Tank are hung here. That's our Minnie Bag in the mason jar and our Harlow Leather Clutch on the shelf.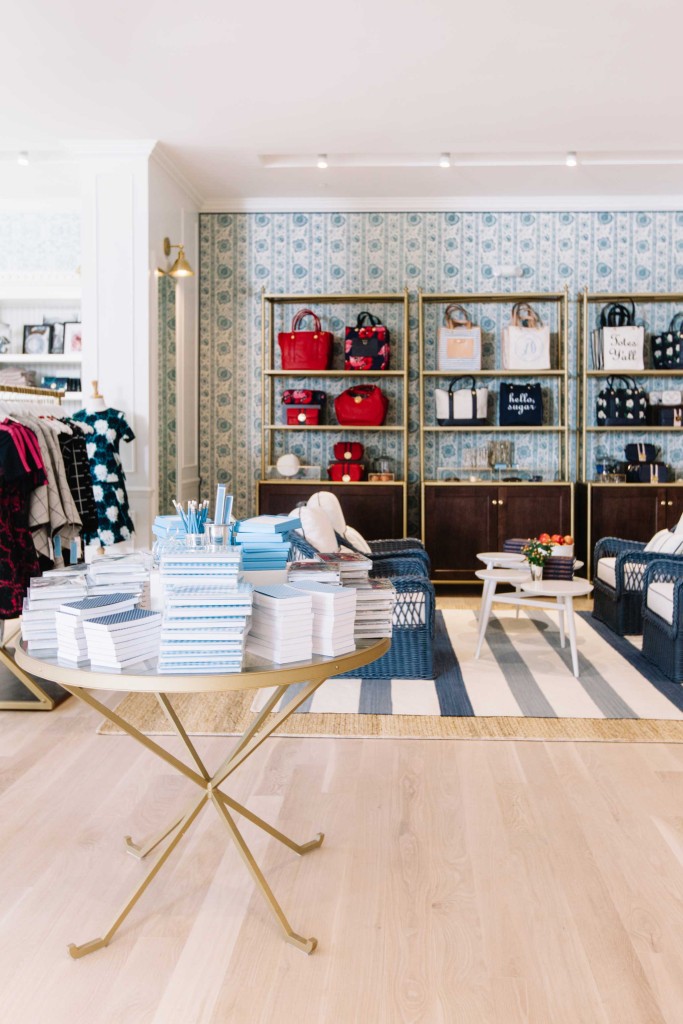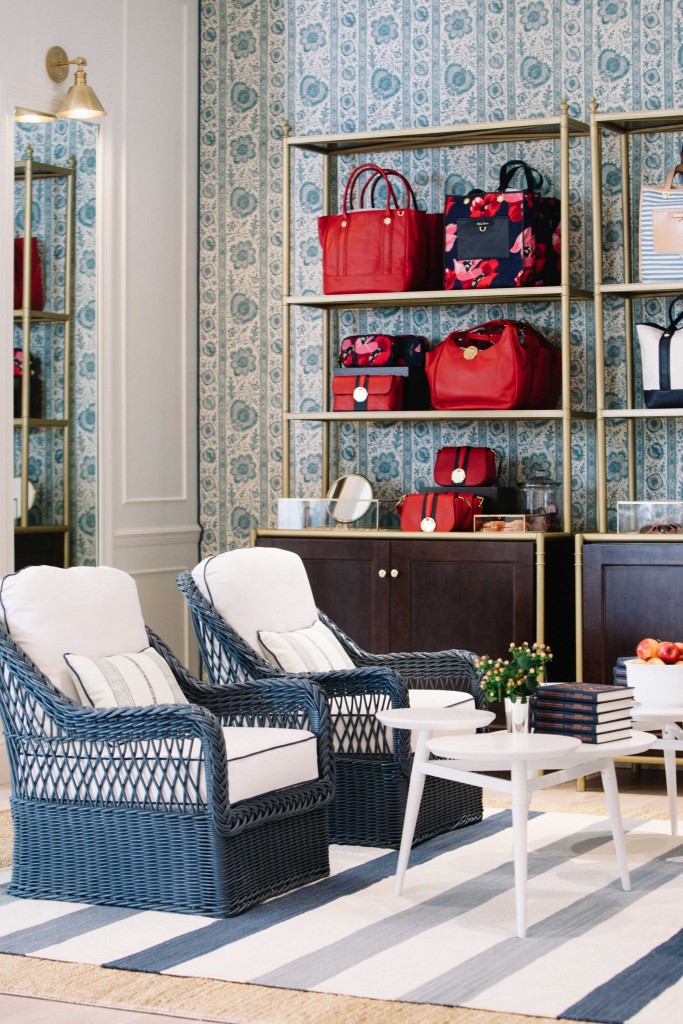 Our handbags and small leather goods come to life against this elegantly fabric-adorned wall, while a glass-topped circular table displays stationery and paper goods made for the old-fashioned note-taker and letter-writer in all of us. Cushy wicker chairs prove our invitation to sit down and stay awhile is a genuine one.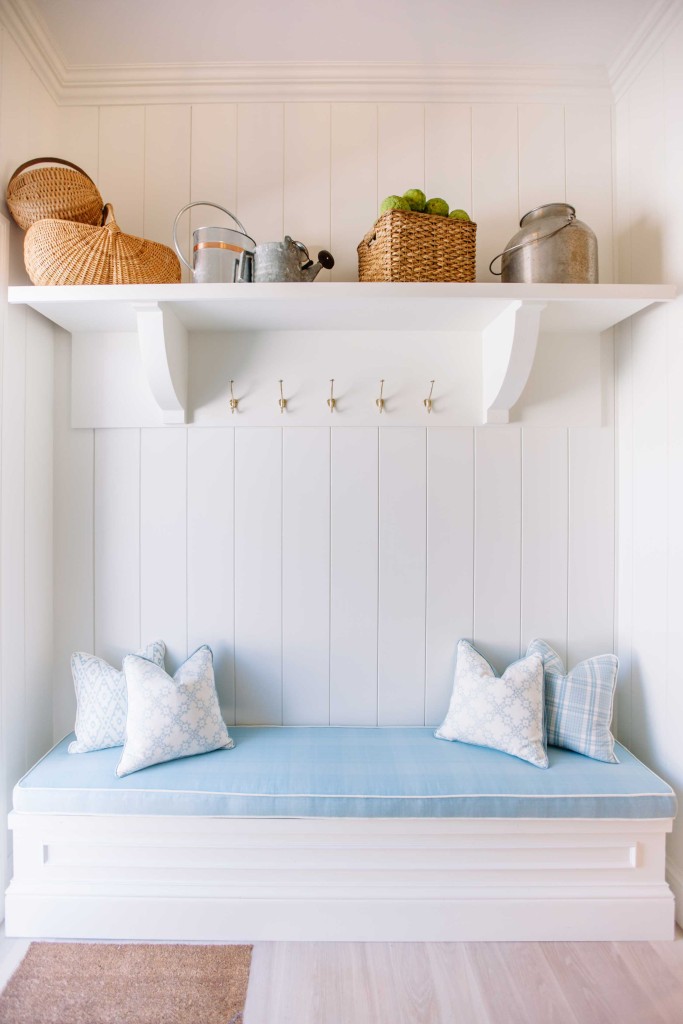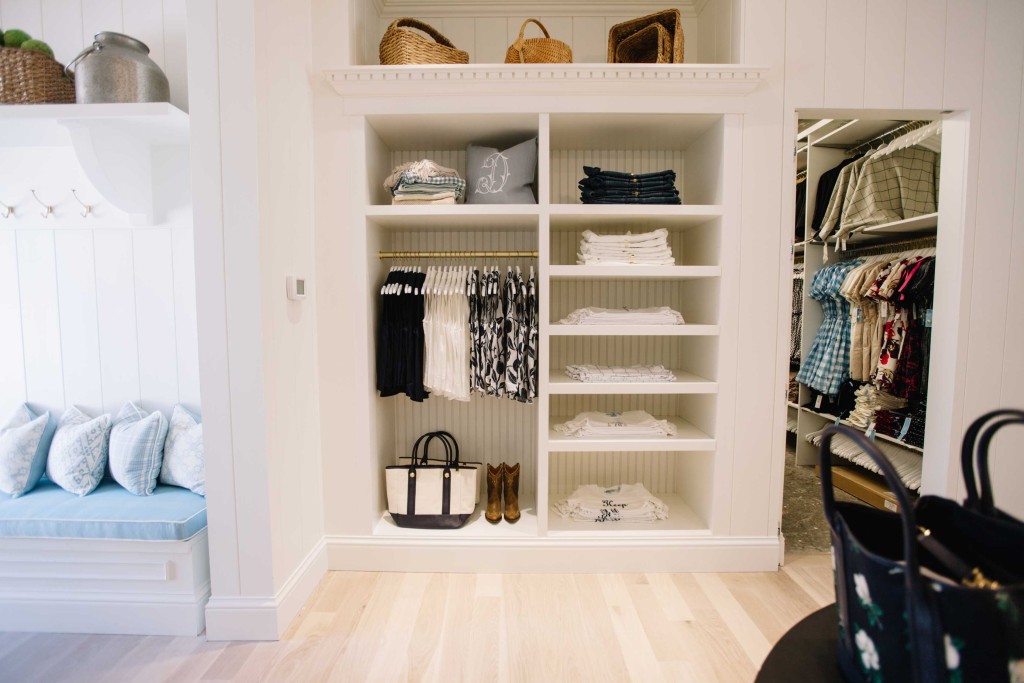 Moving towards the back of the store, you'll see what we fondly refer to as the mud room. (It's also our back entrance.) There's a cute bench for resting your legs and hooks to hang your coat. Adjacent to the mud room, you'll find even more clothing and accessories. (Look at those shelves! Can you see how much we love white?)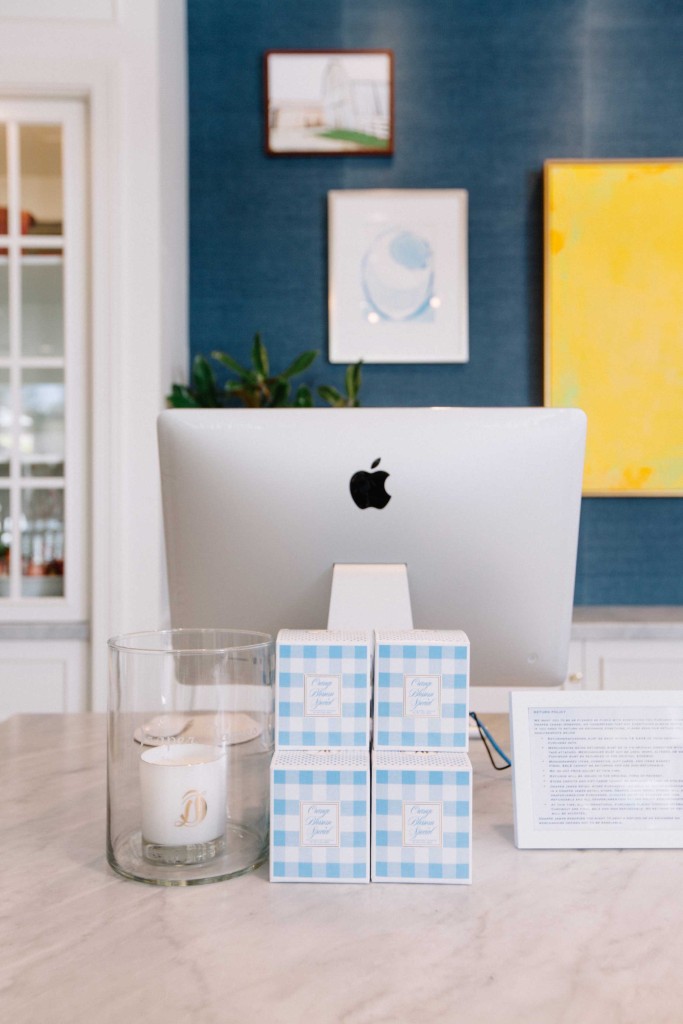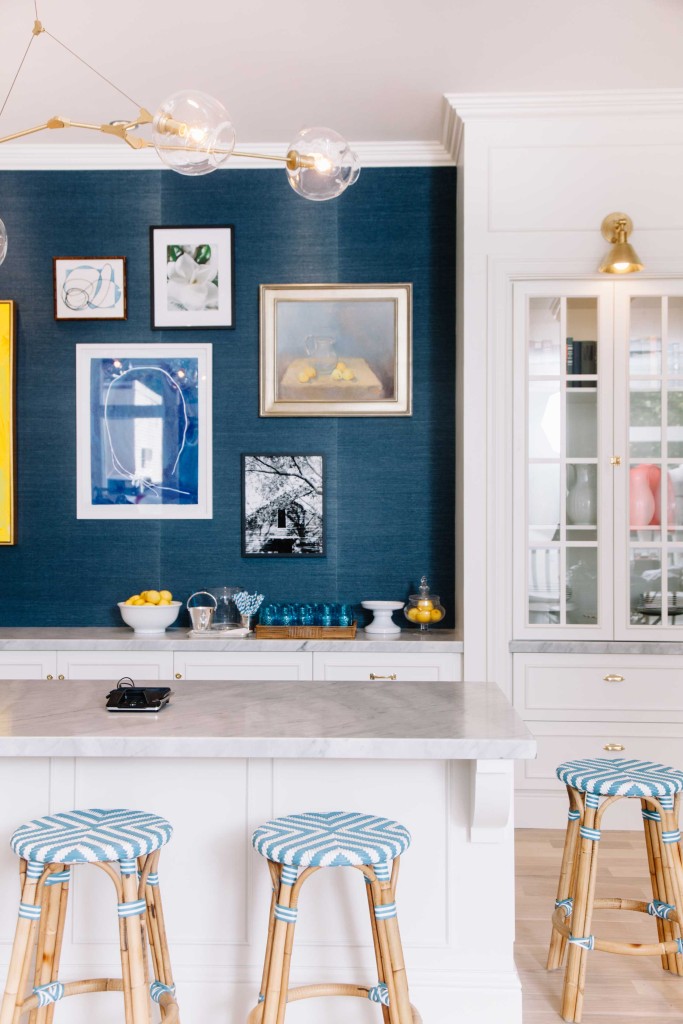 Circling around to the main area of the store, you'll arrive at our cash wrap. It was designed to look like a kitchen island, complete with a marble counter top and bar stools. Like a Southern woman's kitchen, it's the central hub of our home. Maybe you want to pick up one of our signature candles before you check out? They're made exclusively for us by the experts at South- Carolina- based Votivo.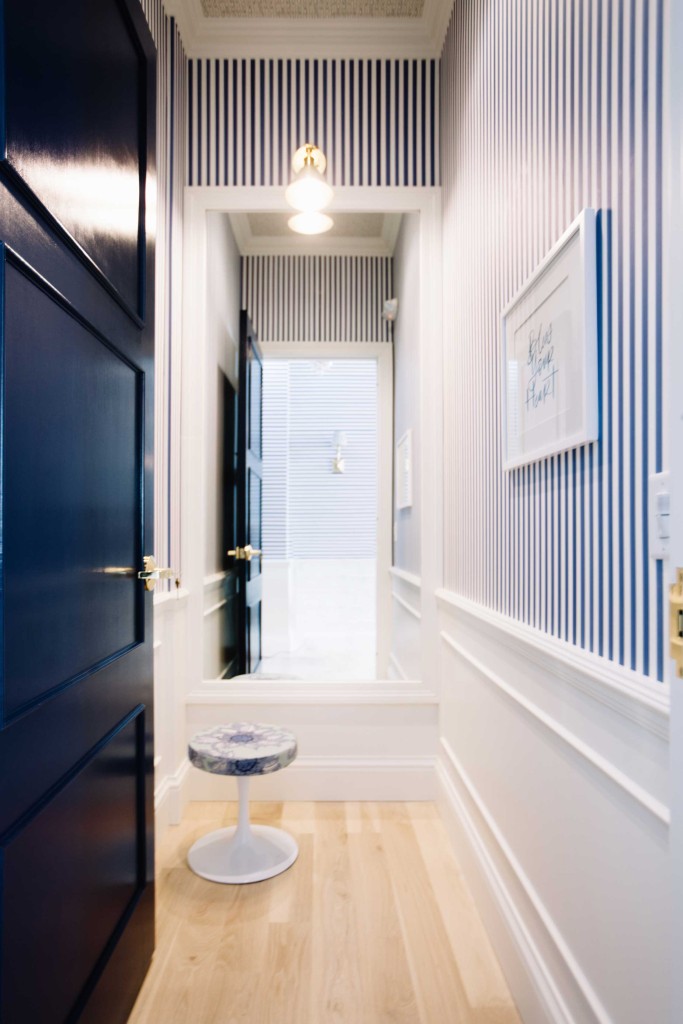 Our fitting rooms are everything you want when you're trying on clothes: as in, spacious and with big mirrors and flattering lighting. Plus, our signature Draper James stripes on the walls are totally Insta-worthy.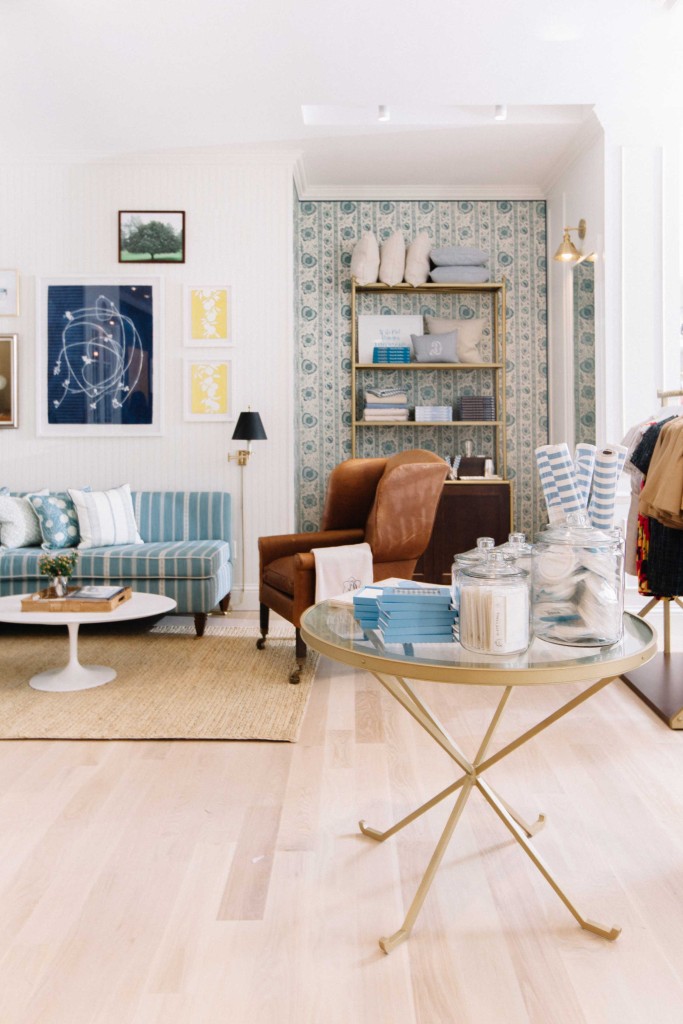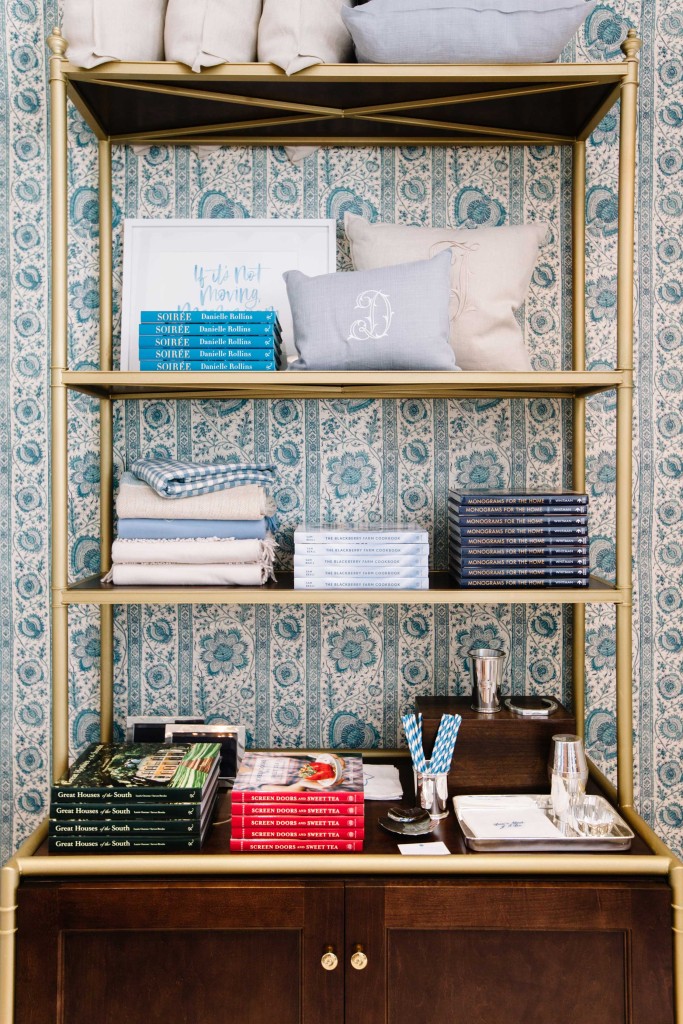 To the right of the entrance in the main room is another seating area with a mid-century meets traditional aesthetic. Most of the art on the walls throughout the store, all by southern artists, is for sale.
Our home products run the gamut from striped straws to coffee table books to our own Mint Julep cups.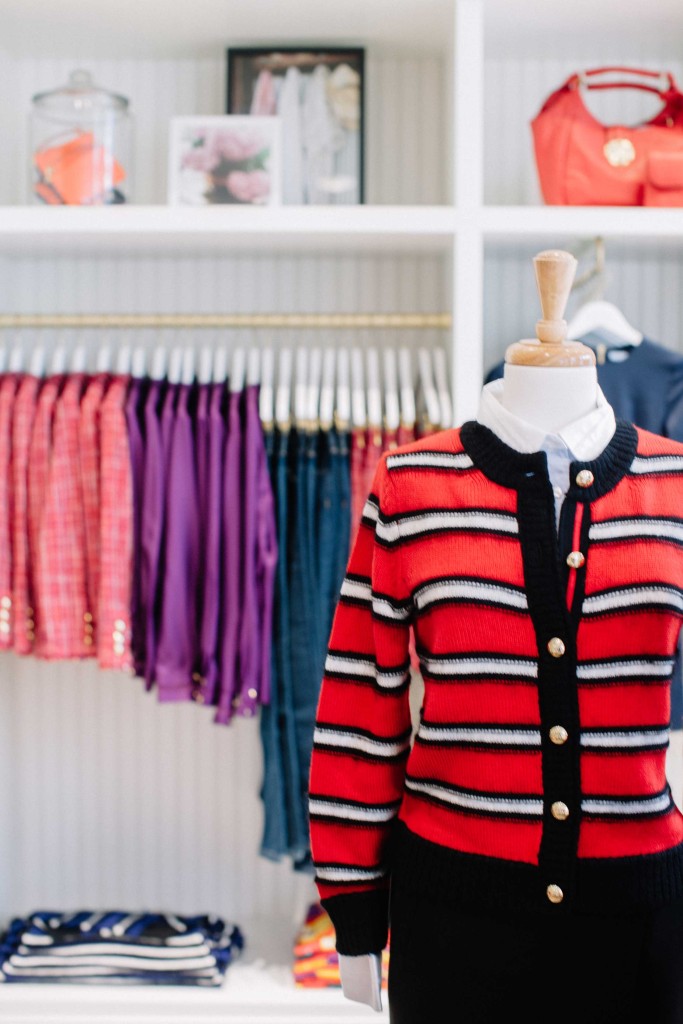 Closer to the front of the store (and to the right of the entrance) is another area for apparel. Right now our Savannah Striped Cardigan takes center stage along with other items from this season's jewel-toned palette.
P.S. Want a chance to meet Reese at our VIP grand opening party? Enter here for a chance to win!