DJ on the Road: An Expert's Guide to Louisville with What Nicole Wore
Just 80 miles from the Draper James Lexington store at The Summit at Fritz Farm is Louisville, Kentucky.
Home to the Churchill Downs, the Kentucky Derby Museum, and some of the prettiest parks you ever did see, Louisville is certainly worth the drive from Lexington, and we just had to check it out.
Nicole Green of the blog What Nicole Wore, is a self-proclaimed "from all over gal." She was born in Northern California and moved to Louisville when she was 16.
Having lived on and off in Louisville for 10 years–with time away spent in Lexington at the University of Kentucky and in Washington, DC interning for The Washington Post–Nicole is an expert on all things Derby City.
Needless to say, we knew she'd be the perfect tour guide for the latest installment of DJ on the Road: An Expert's Guide to Louisville.
She describes Louisville as a place with a "small town vibe," which is certainly something us Southerners can appreciate.
In her words, "Everyone in this big town, small city knows each other and always has a smile on their face and a few minutes to ask how you are. This city is so proud of its own, has an amazing restaurant scene, and inspires me regularly."
Oh and a fun fact from Nicole? In 2013, Louisville was named the best city in America to start your road trip.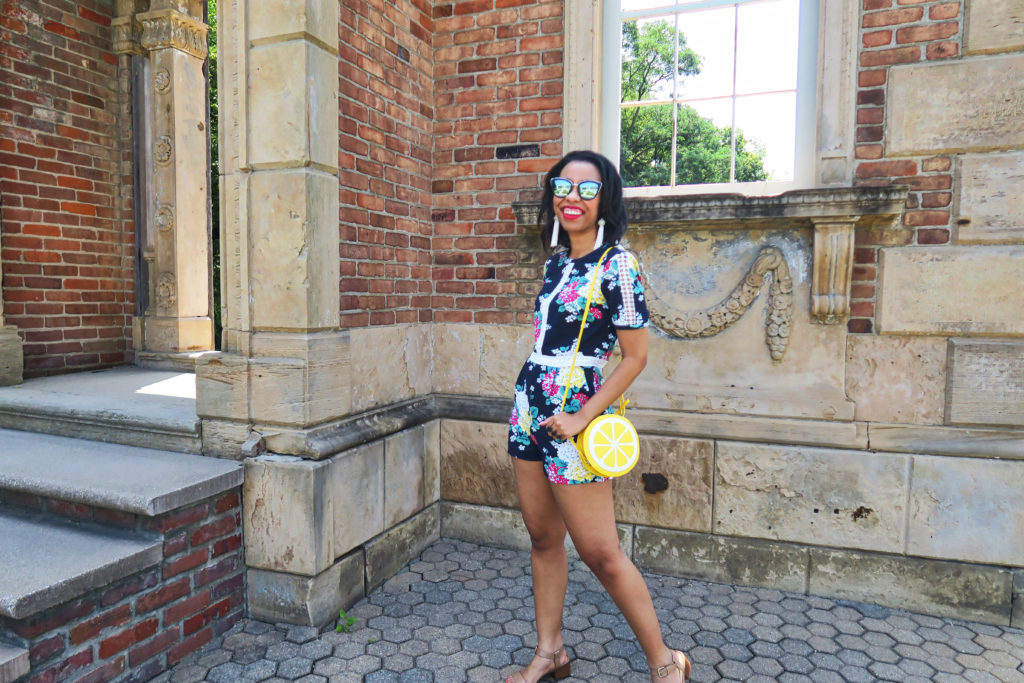 We love to start the day with coffee. What's the best coffee spot in Louisville?
Please and Thank You! Their two locations are charming and a great spot to catch up with a friend or bring your laptop and get some work done.
Be sure to snag a chocolate chip cookie while you're there! Runners-up: Nord's Bakery & Hi-Five Doughnuts–get the sprinkle milk!
Best brunch in Louisville?
Toast On Market! I love checking out their specials; I ordered some gingerbread pancakes there that were delicious! They offer an entire mimosa menu; I love the Pear and Ginger mimosa.
Runner ups: Zeggz. Order the sweet cinnamon skillet roll; it's topped with bourbon vanilla icing, and Wild Eggs.
Best lunch spot in Louisville?
Lately, I've been loving Vinaigrette Salad Kitchen. I usually order the Classic Chicken Salad with a side of blueberry vinaigrette.
Runners-up: Troll Pub Under the Bridge and Merle's Whiskey Kitchen. At Troll Pub, get the beer cheese burger with tater tots and be sure to snag a photo with the giant troll statue out front.
If you visit Merle's order a couple of the Green Chili Pork tacos with either Mama's Gettin' Lucky in Kentucky or grab a margarita; the margarita mixes are all made from scratch.
Best dinner in Louisville?
This one's tricky! I love Mussel & Burger Bar but also would highly recommend Bluegrass Brewing Company.
If you stop by BBC, be sure to order the Louisville specialty, the Hot Brown.
Runners-up: Guacamole–get the Chicken Tinga Sopes–and Mercato Italiano Trattoria and Market–order the short rib ravioli!
Where's your favorite area to go shopping in Louisville?
NuLu has lots of local small businesses. Start by grabbing a Rosemary Lemonade at Please and Thank You and then stroll down Market Street.
Best place to stay in Louisville?
I love 21C Hotel. They're centrally located downtown and have an art gallery in the first level.
If you want to stay outside of downtown, Chateau Bourbon B&B is right in the heart of Norton Commons, a charming little neighborhood the features shopping and restaurants.
Describe your perfect day in Louisville.
Grabbing brunch with friends before hitting up the Flea off Market, a monthly street market that features local small businesses, fresh fruits, and vegetables from local farms and food trucks. While at Flea Off Market, I usually grab a scoop at Louisville Cream.
My favorite flavors right now are Peanut Butter Feelings and Cookie Butter on a pretzel cone. After getting lots of steps in and picking up some new wares, I'm ready to head to Churchill Downs to enjoy night racing at Downs after Dark.
What would you say are the three can't-miss Louisville activities?
The Kentucky Derby, the St. James Art Show, and Forecastle Festival.