Our Southern Road Trip: Nashville's Krystal Clark, Director of Student Leadership Development at Vanderbilt University
Welcome to the Draper James Southern Road Trip! This fall, we're "road tripping" through some of our favorite Southern cities. At each stop, we'll share a look inspired by the city and introduce you to a fascinating woman who represents the heart and soul of her home.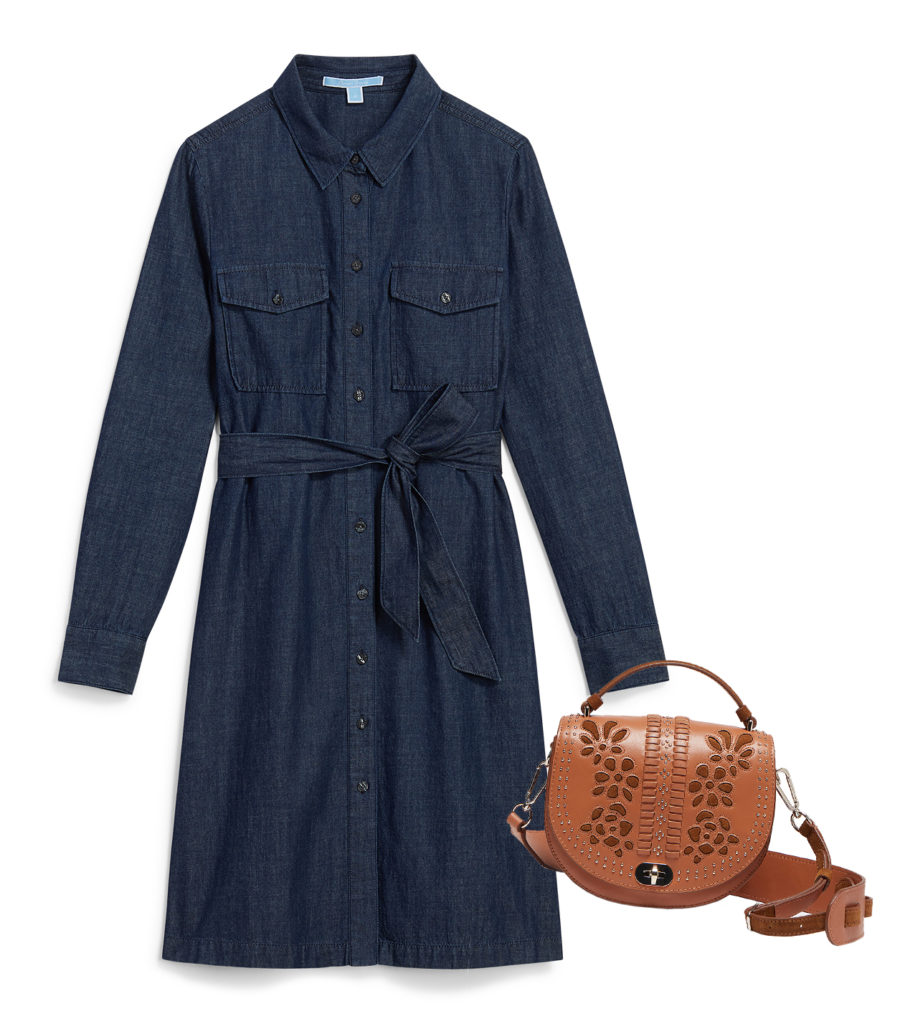 This week's stop is possibly one of our favorite Southern cities, well, ever. Home to both Reese and our flagship store, Nashville is one of the most dynamic, soulful, and welcoming places we've ever been. That said, we knew the person we chose to represent the Music City had to be extra-special.
And we found her. Meet Virginia native, Nashville resident Krystal Clark, the Director of Student Leadership Development at Vanderbilt University.
Tell us about yourself.
I'm a student affairs professional, and I serve as the Director of Student Leadership Development at Vanderbilt University. I loved college, didn't want to leave, and now my life's work has become helping students make the most our of their experience by creating and offering a wide variety of leadership development, training, and education opportunities that take place outside of the classroom… My work in life is to "equip others to thrive," and I find joy in the myriad of ways I'm able to make that happen in the world.
My other role is that of a volunteer, and I currently share most of my time, talent, treasure, and testimony with Belcourt Theatre, Delta Delta Delta Fraternity, and The Women's Fund of the Community Foundation of Middle Tennessee. When I'm not doing these things, you can find me at Full Ride Cycling or Barre3, reading multiple books at a time, gathering my friends for meals and laughter, binge-watching Netflix, and serving as a residential tourist in Nashville.
My family is in Virginia, and I miss them. I'm a daughter, sister, niece, and cousin to a supportive group of people who really love me and always want me to win.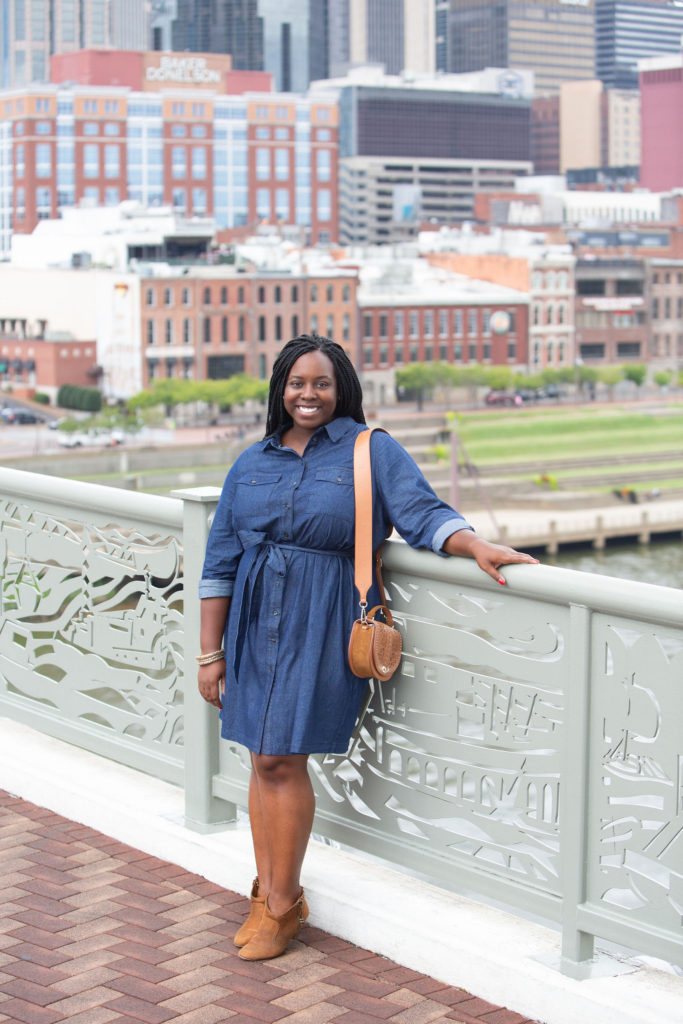 What brought you to Nashville?
Vanderbilt University brought me to the city as I was hired for a role in the Office of Greek Life in 2011. Prior to that, I was living in Durham, North Carolina and working at Duke University. I'd never even been to Tennessee before my interview, and only knew that country music and Vandy were in Nashville.
What keeps me in Nashville is my involvement in the nonprofit community, the community I have been able to build over the past eight years full of the best people, and the opportunities I create or find, or that find me; I'm never bored in this town.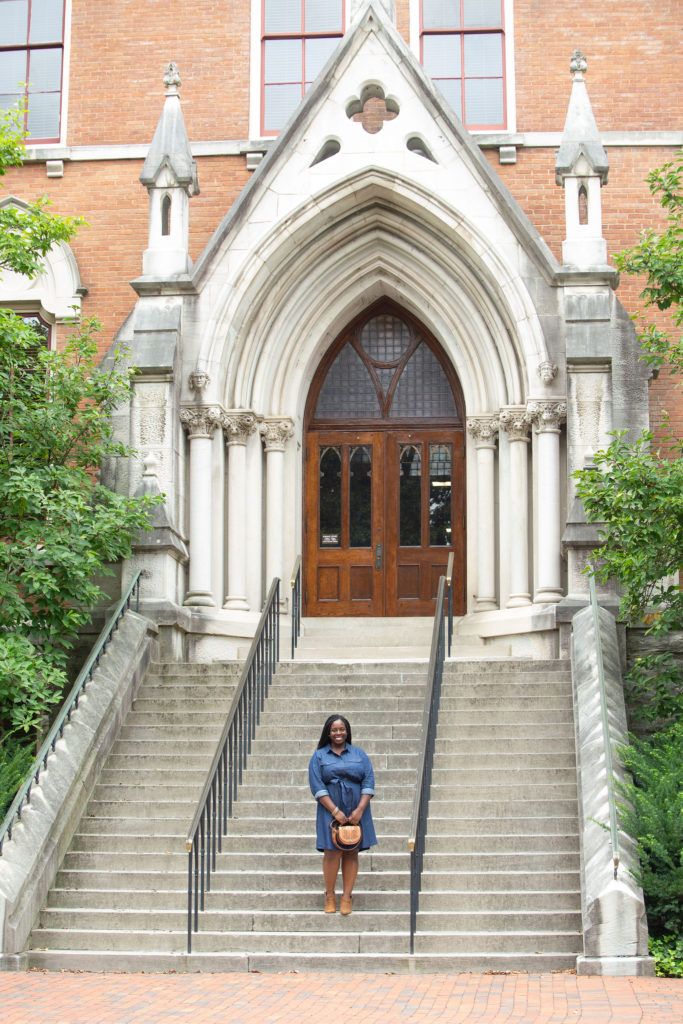 Describe Nashville's style.
I've been my fanciest self in Nashville because you can often find a cocktail or black tie apparel event most weekends that serve to celebrate, bring awareness to, and fundraise for various causes. I've also found my most casual self as I stroll around running errands in workout gear. Our style is all over the place because of the various vibes running through our city.
I think the best thing about Nashville is that you can "do you." What is quite important to know is that the overwhelming majority of people who live in Nashville do not walk around in cowboy boots.
Describe your personal style in 3 words.
Classic, easy, and pretty.
What are the 3 items you always keep in your bag?
I feel like people always say the following: lip balm (multiple tubes), pens, notepad/notebook; I'd add to this, headphones, a presentation clicker, and body spray to refresh yourself after a walk in this Southern humidity.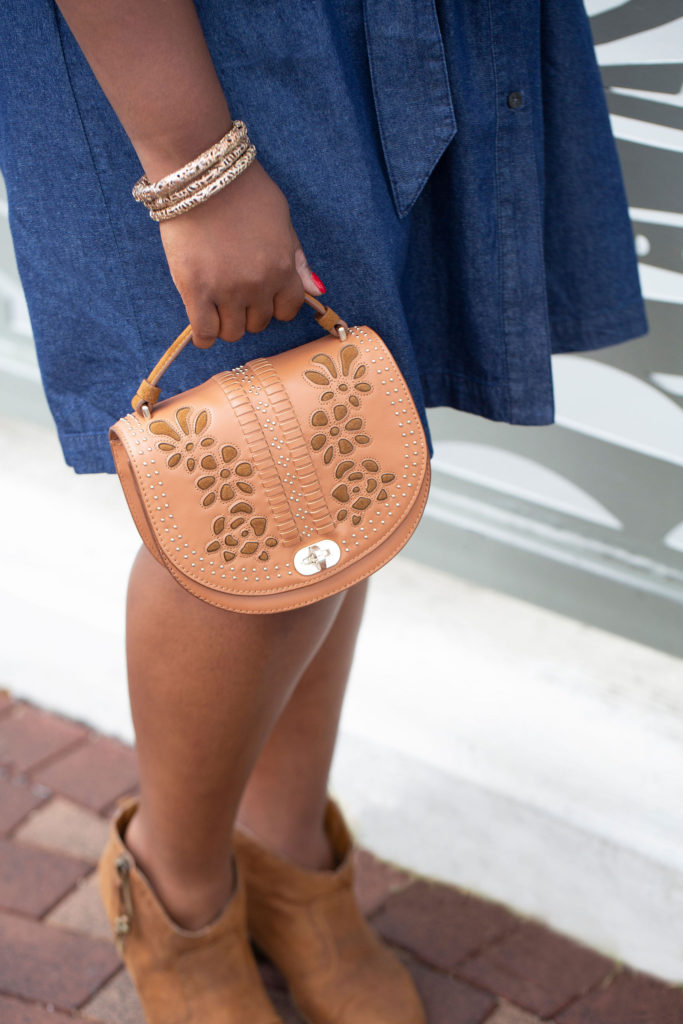 Describe your typical work day.
If I'm firing on all cylinders, I'm in my office before 9 am, grab my one cup of coffee, and my day is a mixture of curriculum development, program design and implementation, facilitation/speaking, MEETINGS, conversations with students (whether 1:1 or in small groups), and spending time with lovely colleagues who have proven to be great work partners and a built-in family.
I get to work with a team of three talented, kind, and funny people which leads to multiple laugh breaks during the day. Wrapped up in there is lunch and getting to and from meetings and workshops by taking walks on our gorgeous campus. I love a day that allows time to think deeper about leadership, what it means to be a leader in today's world, and what's the best and most creative way to help people develop their identity as a leader.
What's the thing you miss the most when you're away from Nashville?
I find people to be approachable and kind in Nashville. I was brought up in Virginia and enjoy Southern hospitality. Meeting people's eyes and smiling at them while walking down the street and saying "hello" to everyone you encounter is a part of me, and I miss that when I'm away from such an environment. There's also music EVERYWHERE in this city, and it's a steady hum in the background of your days. It's strange to me when a place doesn't come with a built in soundtrack.
Best place to grab coffee in Nashville?
So many! I love Fido. You'll always get a great cup of coffee, a delicious meal, and I always see at least a handful of people I know in town.
Best brunch in Nashville?
Brutal question as we are a brunch town. Henrietta Red and The Southern. Don't make me pick one.
Overall, what's your favorite thing about living in Nashville?
Nashville is an ambitious city full of ambitious people, and through all of my involvements, I've been able to meet folks who challenge me to accomplish my goals and to step into meaningful roles. As a younger professional when I moved here at 27, I was and (and still am) excited about the opportunities to get involved in this city.
I jumped into the Junior League of Nashville, eventually becoming the first African-American President in 2017, and have been honored to serve on various committees and boards I initially thought would take me well into my middle ages to be considered for in the city. I get to serve as the Vice Chair of the Belcourt Theatre Board of Directors, Chair of The Women's Fund of the Community Foundation of Middle Tennessee's Advisory Board, serve as a Friend of Monroe Carell Jr. Children's Hospital at Vanderbilt, and have been involved with the Nashville Ballet and many other organizations in town. This city provides quality and meaningful opportunities for involvement and development that I know will serve me during my entire time as a Nashville resident and long after, should I ever choose to leave Music City.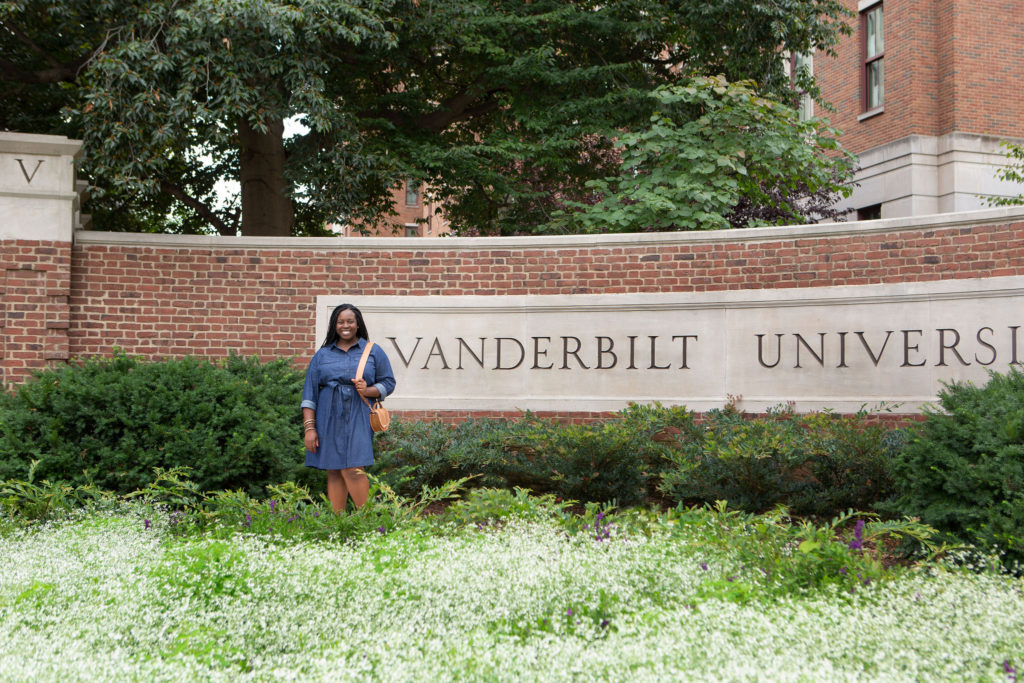 Photos by Kiki Morton