March 14, 2019 • RECIPE
Hello, Sugar: Marie Saba's Custard Pie with Vintage Roses
Ah, Pi Day. The math-themed holiday that gives us permission to have a slice of pie. Or two. Or three. We're not counting.
And every year, we like to bring our readers a new pie recipe to try out in their own kitchens. This year, Austin-based Marie Saba, whom you may know from her delicate creations on Instagram, is sharing one of her favorite pie recipes: Custard Pie decorated with vintage roses.
Hear more from Marie, and get the recipe, below.
Tell us about this recipe.
I love any kind of rich, creamy custard. So I took my recipe for Mexican flan and adjusted the proportions for a pie. (My husband calls it "flan pie.") I wanted to keep the recipe simple and easy, and sure enough it is, but with the pretty flower decorations, you'd never know.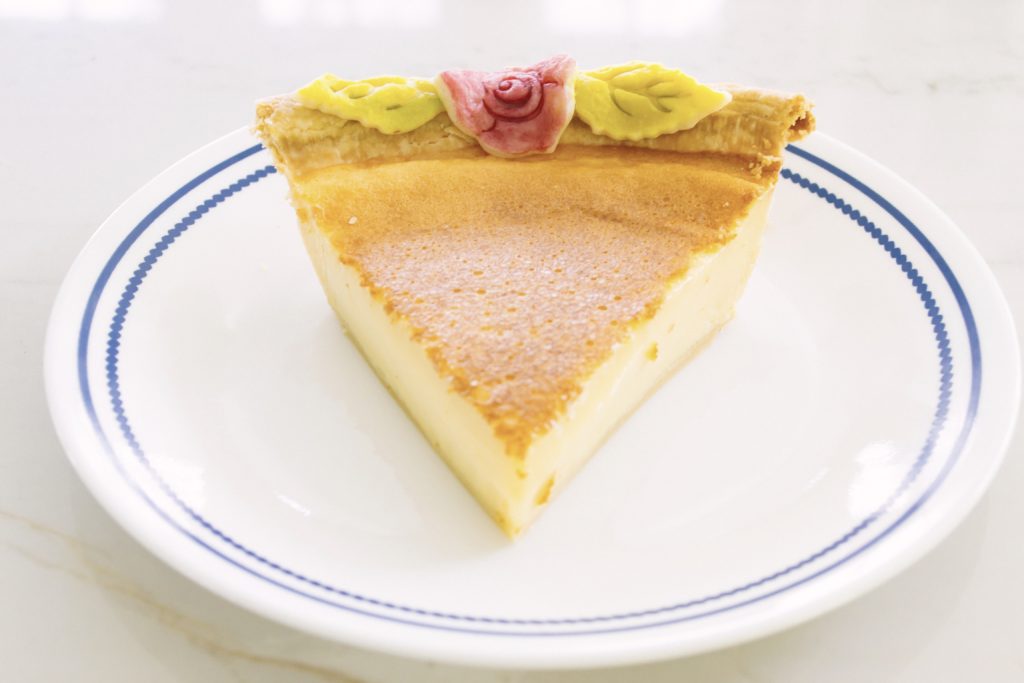 What drew you to the Draper James Linen Button Front Dress?
Pockets! And the color. I wear so much black and white; the light blue pattern is such a welcome surprise. I especially love that the dress is so light and airy, yet still fitted and feminine.
I also love how it goes anywhere—soccer practice, grocery store, lunch with friends, or even a date with my husband. Definitely my kind of dress!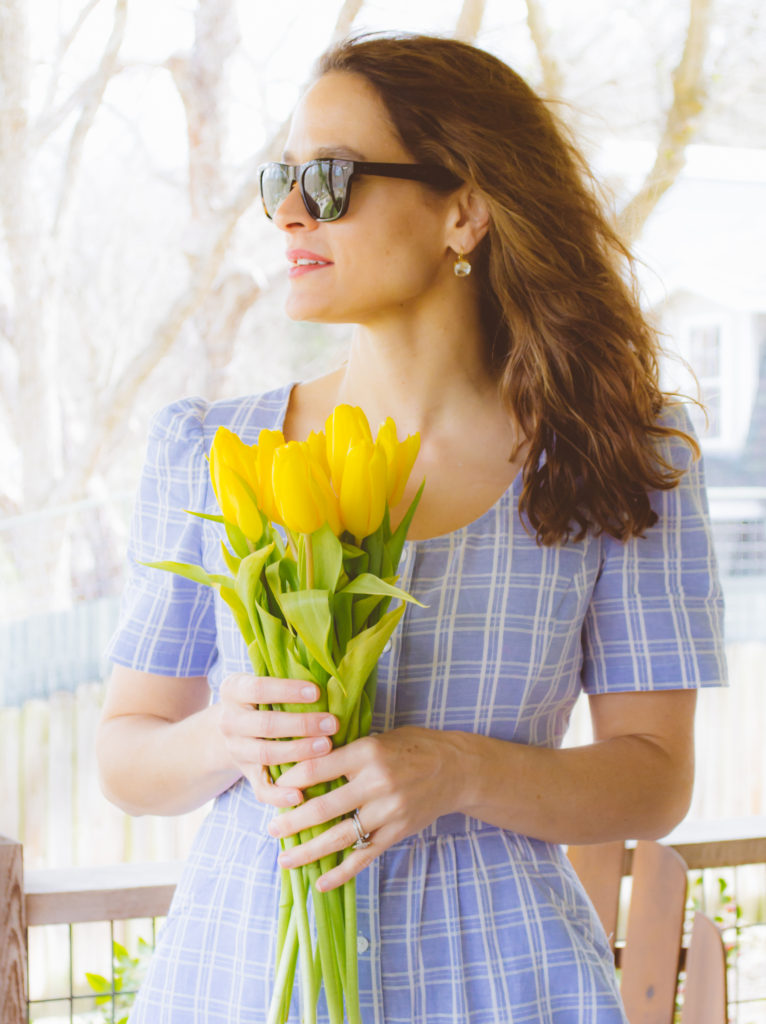 Any helpful hints or tips for baking this pie?
Bake the crust from frozen: Roll out the crust, place it in the pie plate, and pop both in the freezer before baking. A frozen crust is much more likely to hold its shape while cooking. If you're using a ceramic pie plate, let it sit at room temp while the oven preheats so as to avoid a drastic change in temperature when it goes into the oven.
Find some fun flower and leaf pastry cutters: Use your leftover crust to cut out flower and leaf shapes and then use those to decorate the edges of the pie. When I first posted a picture of this pie, people kept complimenting my "beautiful vintage pie plate"—which was not a pie plate at all, but actually the crust!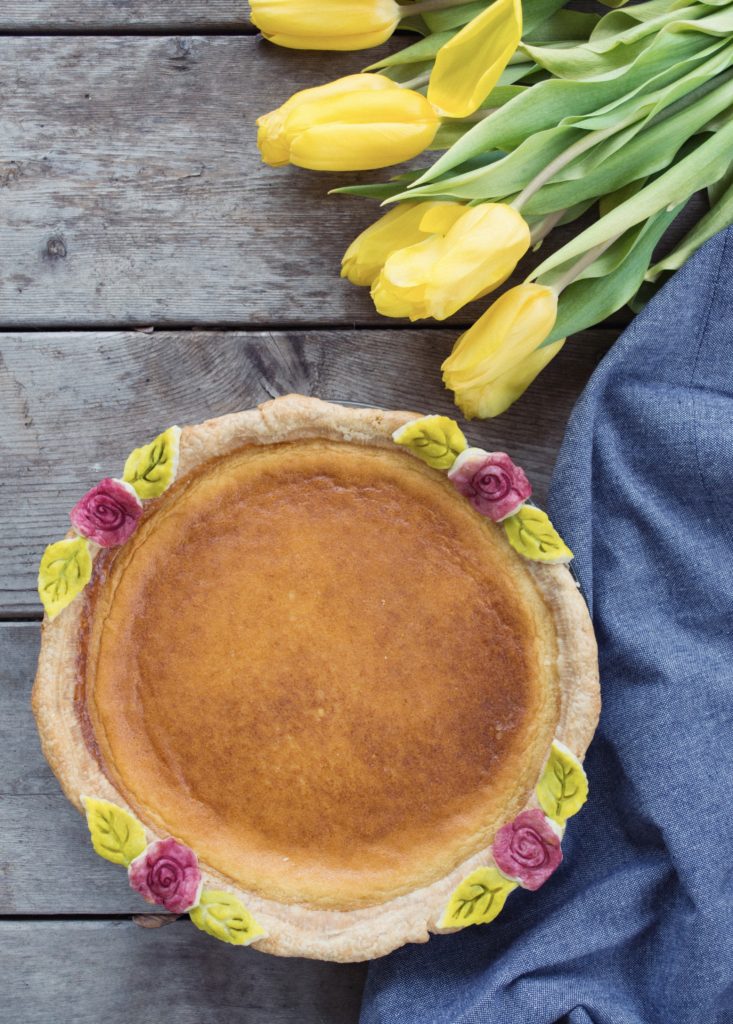 What was the first pie you ever made?
Key lime pie with my mom. When I was six, she taught me how to make a homemade all-butter crust, which she learned from watching Julia Child on television. (This involved an electric beater, which was a step up from the fork method.) I remember making the sweet-tart lime filling, and then piling on the creamy topping, and licking the beaters, of course.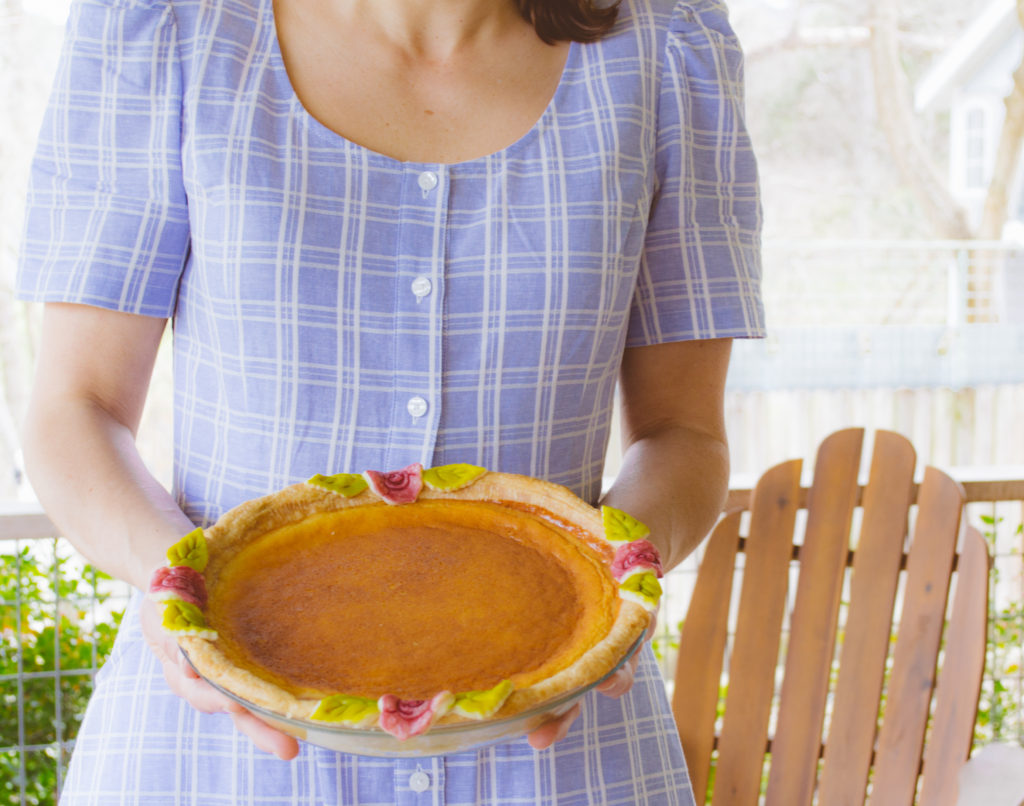 Homemade crust or store bought?
Homemade! Once you master an all-butter homemade crust, you'll never go back. I can make one is less time than it takes to go to the grocery store. And the flavor of homemade is just incredible—buttery, flakey, and lightly sweet, with no chemical aftertaste.
That said, by all means grab a store-bought crust in a pinch! Lots of grocery stores these days carry crusts with minimal ingredients (ideally just flour, butter, water, sugar, salt, and possibly a little vegetable oil), so they taste pretty close to homemade! Being intimidated by pie crust, or simply not having time to make one, should not keep you from enjoying this pie.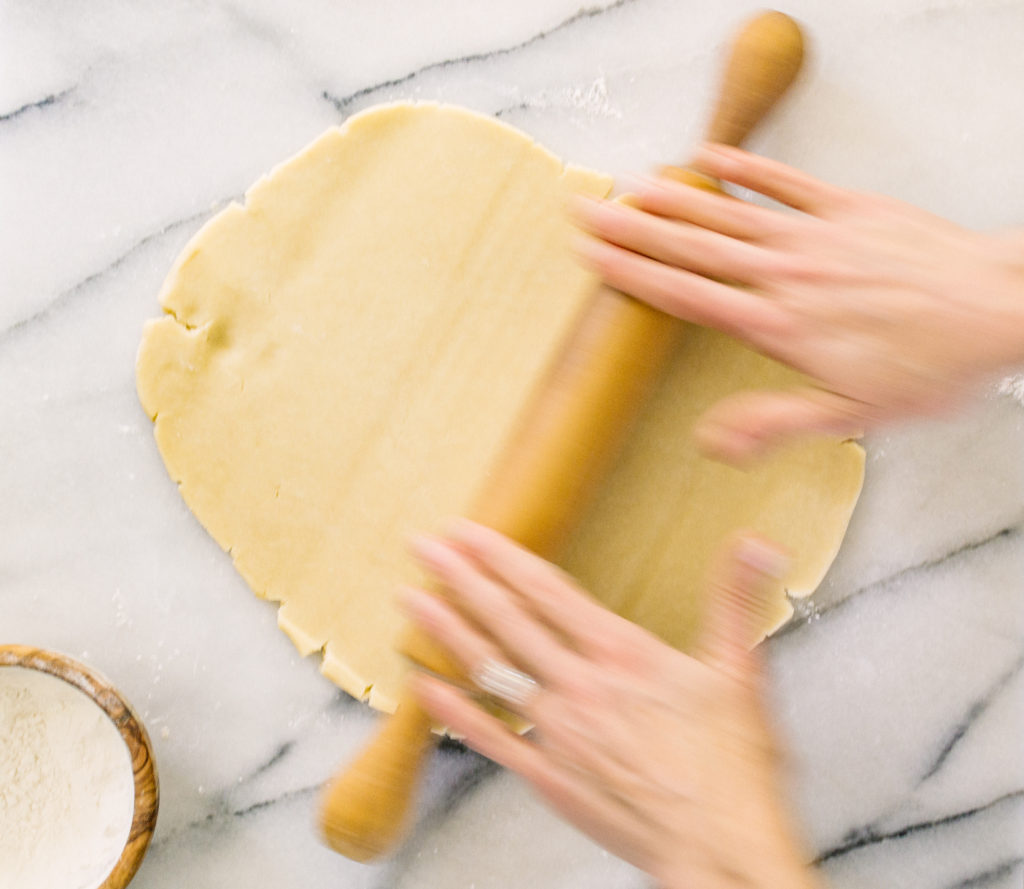 If you could only eat one type of pie for the rest of your life, what kind would it be?
Coconut cream pie with a homemade crust!
Marie Saba's Custard Pie with Vintage Roses
Makes one 9-inch pie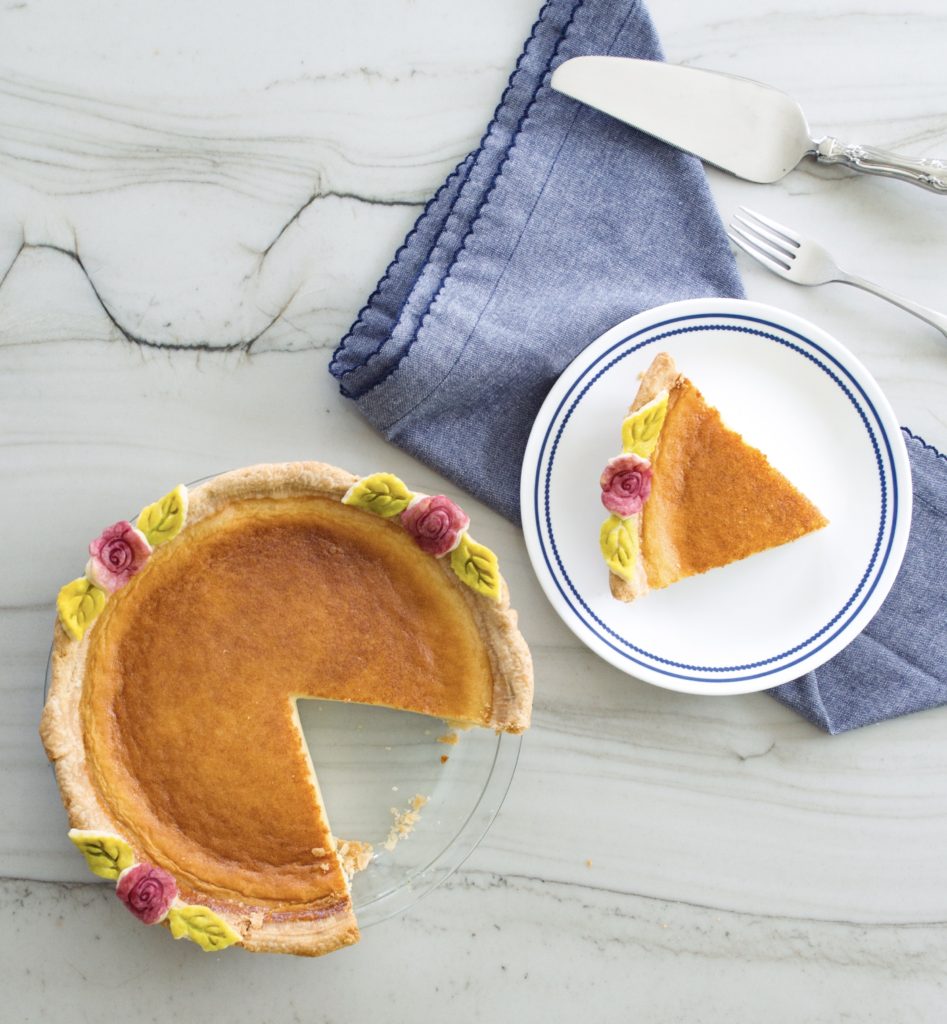 Ingredients:

2 cans sweetened condensed milk
1 cup half and half
3 eggs
2 teaspoons vanilla
1 pie crust
Homemade or store-bought pink and green food coloring
2 tablespoons sugar in the raw
Directions:
For filling, place sweetened condensed milk, half and half, eggs, and vanilla in the jar of a blender. Blend briefly to combine.
Roll out the pie crust and fit it into a 9-inch pie plate. (Save the scraps of pie crust for decorations.) Place the pie plate in the freezer.
Roll out the scraps. Cut roses and leaves for decoration. "Paint" the decorations with homemade or store-bought food coloring, and set aside.
Take pie crust out of freezer. Preheat oven to 450F. Pour filling into the frozen pie crust. If you have a pie shield, place it around the edges of the crust. Bake pie at 450 for 15 minutes.
Remove pie from oven and take off pie shield. Add painted decorations. Reduce heat to 350F. Return pie to oven and bake for 20 minutes more.
Remove pie from oven and sprinkle sugar evenly all over the top of the custard filling. Return pie to oven and bake at 350F for 15 to 20 minutes more, just until filling is set.
Remove pie from oven and cool for 4 hours. Custard filling will firm up as it cools, so be sure to allow time for that. Slice pie and enjoy!