December 4, 2018 • HOLIDAYS
The Making of the 2018 Draper James Holiday Card
When it came time for us to create a festive holiday card for the year, we turned to our friends at Minted for some help.
Minted introduced us to artist Erika Firm of Johns Island, South Carolina, who was able to turn our vision of a hand-drawn card into a reality—paired with a recipe from Reese's book, "Whiskey in a Teacup."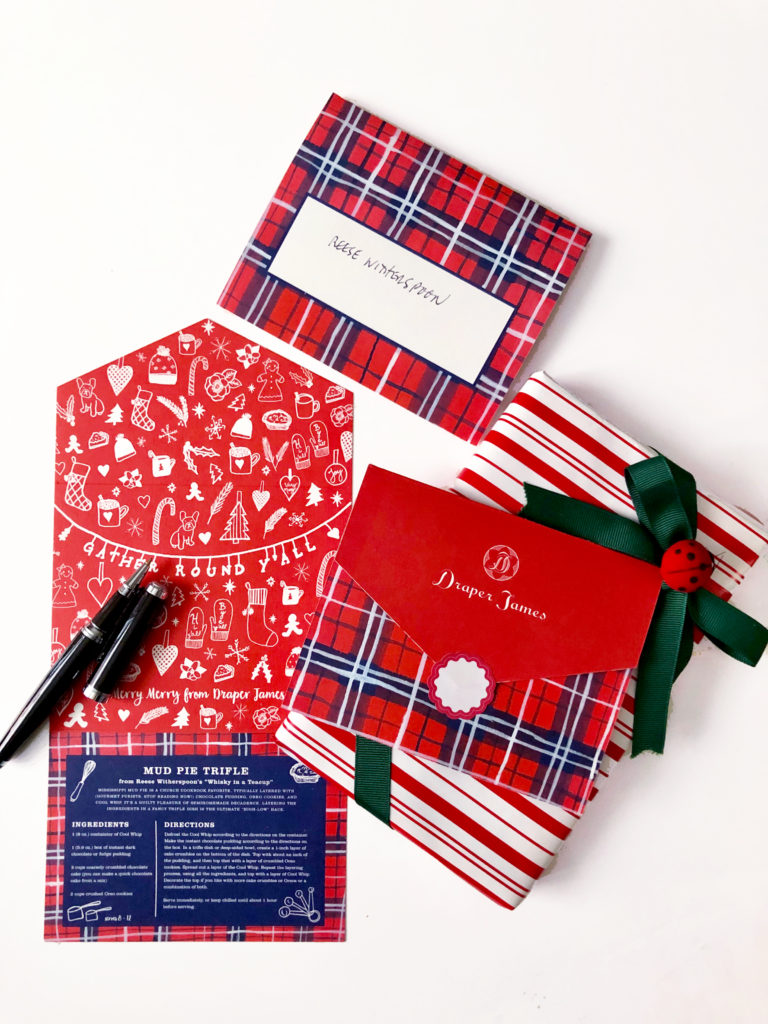 So adorable, right?
Erika, who's been in South Carolina for six and a half years now, has been designing since 2003 and does a little bit of everything; in her words, she's an "artist, surface designer, graphic designer, brand builder, stationery with an 'E' lover, magazine hoarder, kitty squisher, and a mommy, too."
We were so excited for her to mix a little of her magic with the things that make a true Draper James Christmas (plaid, festive ornaments, coziness, and a dash of Southern charm). And her favorite part of creating the Draper James holiday card? "Drawing Reese's French Bulldog, Pepper! I want to squish that little face."
Below, you can see Erika in the design process, and take a peek at more of her work at Erika Firm Design.
Photos by Karina Morazzi Schrafft