September 15, 2018 • #GirlBoss
Real Women, Real Clothes: Karen Anderson, the Artist Known as Tiny Doors ATL
The next installment of our well-loved "Real Women, Real Clothes" series brings us to Atlanta, Georgia— home to both a Draper James store and Karen Anderson, the artist known as Tiny Doors ATL.
Founded in 2014, Tiny Doors ATL "literally installs 6-inch tall doors in strategic places throughout the city." If you're in Atlanta or on Instagram—the @tinydoorsATL account boasts over 91,000 followers—you're probably familiar with Karen's eye-catching art project which brings "big wonder to tiny spaces."
We were so excited when she brought her talent and cheer to our store in the Shops Around Lenox; take a peek at her mini Draper James brick-and-mortar door.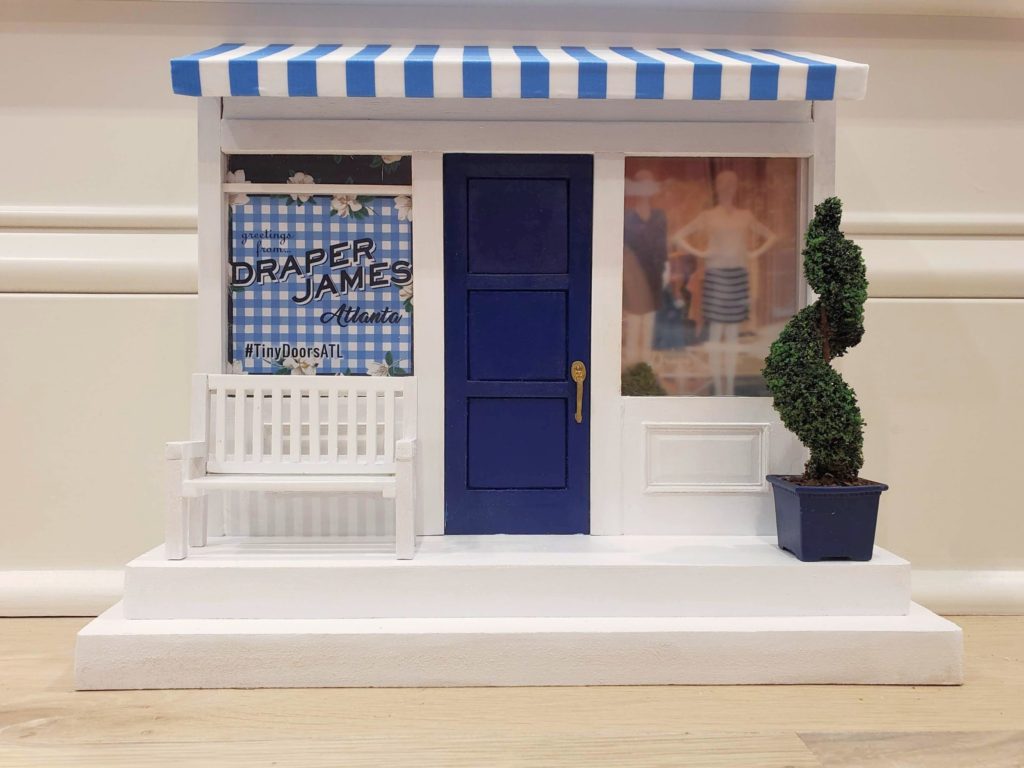 SO cute, right? After falling in love with this mini DJ door, we knew we needed to bring the artist right here to the Love, Reese blog.
Hear from Karen, learn about her inspiration, style, and favorite Southernism, below.
Tell us about yourself.
I grew up in Ann Arbor, Michigan and moved to Atlanta after graduating from art school.
As a kid, I always had a love of miniatures and gave away my dollhouse furniture in order to make my own. In my 20s, I played bass in a touring punk band and loved meeting people in communities all over the country. Seeing how art and music brought people together stayed with me.
Atlanta is a big city with lots of diverse neighborhoods, and I hope to highlight those differences and ultimately weave a thread that would foster new friendships and conversations. Tiny Doors ATL started as a community art project, but it has also led me down the path to making private installations, and unintentionally discovering a love for public speaking.
What's the best piece of life advice you've ever received?
Last year work started to get very busy for me, so I asked a friend whose career I admire, Emily Saliers of Indigo Girls, how to cope when your career starts to get overwhelming.
She told me to, "Find something you love about your job, and do more of it. Find the thing you dislike the most and don't do it, or do less of it. Everything in-between is just your job." I use this advice daily.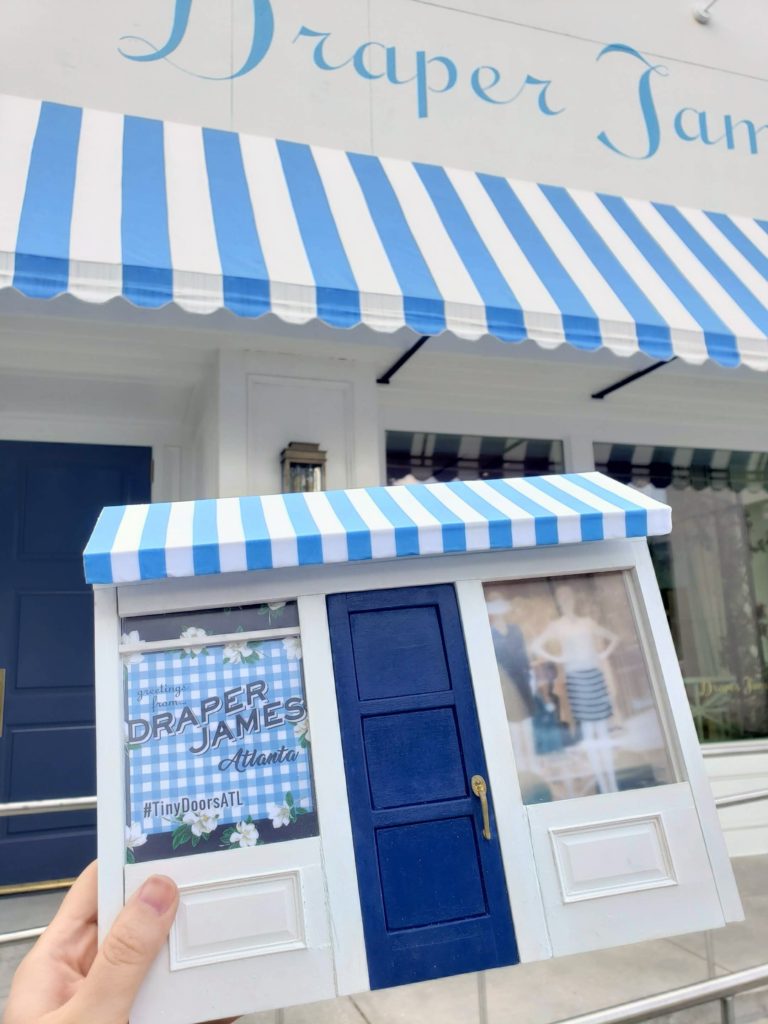 What's the favorite part of your work day?
Every day I hear a story about art impacting someone's life for the better. It never gets old. It can happen via email, in a meeting, or when I'm working on an installation, but feeling a connection to a person through the wonder of art is something that makes me feel pretty lucky.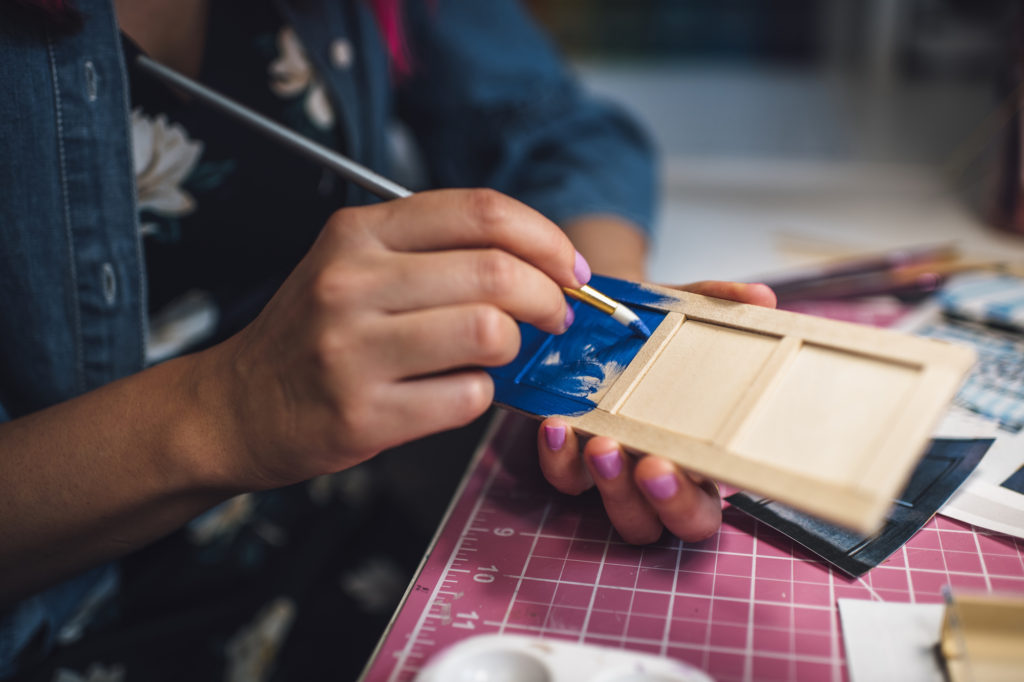 What do you do to give back to your community?
One of the ways I get to give back is to work with schools and talk to children about ways they can be more creative and build community themselves.
I also relish being a connector for artists. Helping to foster a supportive community of working artists is very rewarding.
How would you describe your everyday style?
My clothes need to be versatile. I often go from a business meeting to repairing broken hardware on a door in the same outfit.
I need to look confident and professional, but also be able to use a power tool or pull out a paintbrush at a moments notice. I'm also happiest if there's a little bit of my punk rock roots in every outfit.
What's the one thing you can't live without? 
I can't live without my to-do list.
What drew you to these particular Draper James piece?
I was drawn to the floral pattern on the magnolia dress, I love that it has Southern charm and whimsy, and reminded me of the old magnolia trees in my neighborhood. Of course, I like to inject a little punk rock by wearing it with motorcycle boots.
The chambray shirt fits my lifestyle perfectly because it's such a durable fabric and I don't have to be too precious about getting paint on it, and it wears perfectly day or night.
What's your favorite thing about living in the South?
That's a tough call! I love the front porch culture, the great food, and springtime in Atlanta is absolutely stunning.
Do you have a favorite "Southernism"?
Y'all is such a useful term! I moved here from the North and hadn't experienced how lovely "y'all" could be.
It was easy to drop "you guys" because of the warmth and inclusivity of "y'all."