July 25, 2018 • RECIPE
Let's Eat, Y'all: The Southern C Founders' Summer Tomato and Peach Salad Recipe
If we could define summer with two fruits, we'd say peaches and tomatoes.
Because, yes, tomatoes are technically a fruit.
So when we wanted to feature a classic summer recipe on the Love, Reese blog, we figured the dish we chose should combine the two juicy bites.
Enter this Summer Tomato and Peach Salad recipe from Whitney Wise Long and Cheri Leavy, the founders of The Southern Coterie.
You may remember the dynamic duo from a post we did a while back—on the Southern C Summit, a multi-day conference featuring top names in Southern business, social media, style, branding, and more.
They're a powerful team out in the worlds of networking and entrepreneuership—a fact we already knew—but did you know they can also whip up a masterpiece in the kitchen?
Yep, it's true. Get the recipe for Whitney and Cheri's Summer Peach and Tomato Salad below.
Summer Tomato and Peach Salad Recipe
Ingredients
2  large farmers' market tomatoes, sliced into pieces
2 large Georgia peaches, cut into pieces
6 ounces burrata cheese, cut into pieces
3 tablespoons freshly chopped basil
Drizzle of balsamic vinegar and olive oil or your favorite vinaigrette (our favorite is Summit alum Melissa Barton's Mod Squad Martha Chive Jive Dressing)
Salt and freshly ground pepper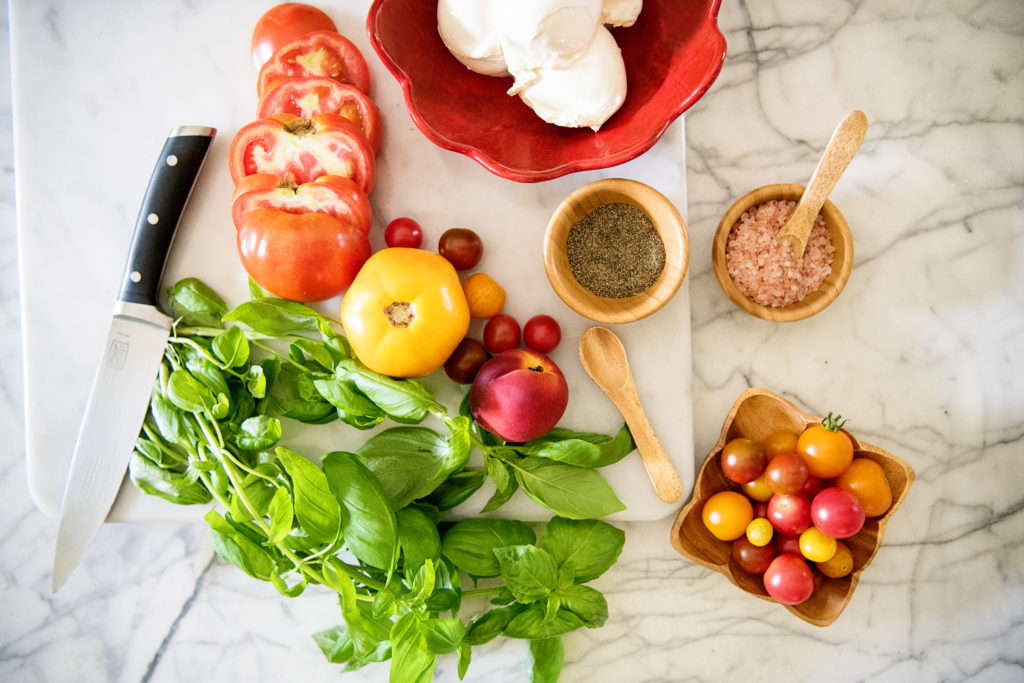 Directions
Place the tomatoes and peaches on a platter.
Top with burrata cheese and basil.
Drizzle the vinaigrette over the salad. Season with salt and pepper to taste and serve.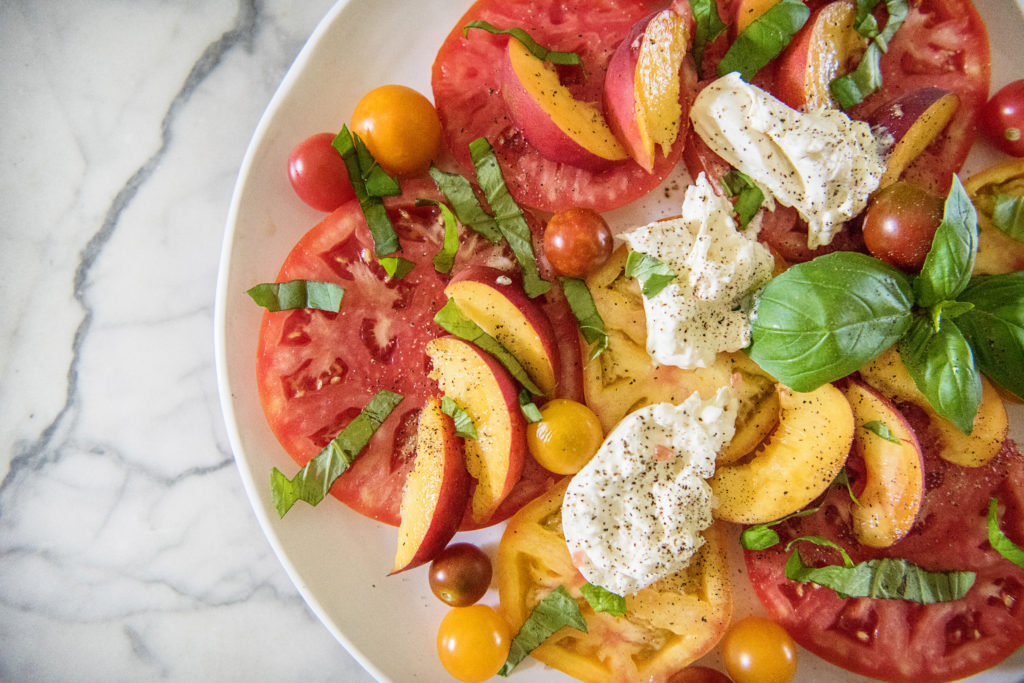 Photos by Kelli Boyd Photography