June 21, 2018 • RECIPE
DJ Drinks: A Happy Healthy Heart's Recipe for a Blackberry Mint Spritzer
It's felt like summer down South for a while now (90 degrees, anyone?), but summer officially arrives on June 21.
And what better way to ring in the warm(er) weather than with a fresh Blackberry Mint Spritzer?
Melissa Haithcock of the blog A Happy Healthy Heart is the mastermind behind this delicious drink, as well as a regular contributor to the Love, Reese blog.
The soon-to-be mama mixed up this fun refreshment—while wearing the new Stripe Ruffle Shoulder Shift Dress—and talked to us a little about the recipe as well as her plans during the summer months.
Tell us about this recipe.
I think summer is all about finding the best ways to cool off, and this drink is the perfect way to do just that! It's pretty enough to serve at a party and is also so refreshing.
The sparkling water mixed with lemon, mint, and blackberries makes a great combination for any hot summer day.
What drew you to this Draper James dress?
You might get tired of me saying this, but anything blue and white is okay in my book!
I love the stripes, and the feminine ruffle detail just adds the right amount of flare. The dress is such a great length, and the cotton material is super breezy.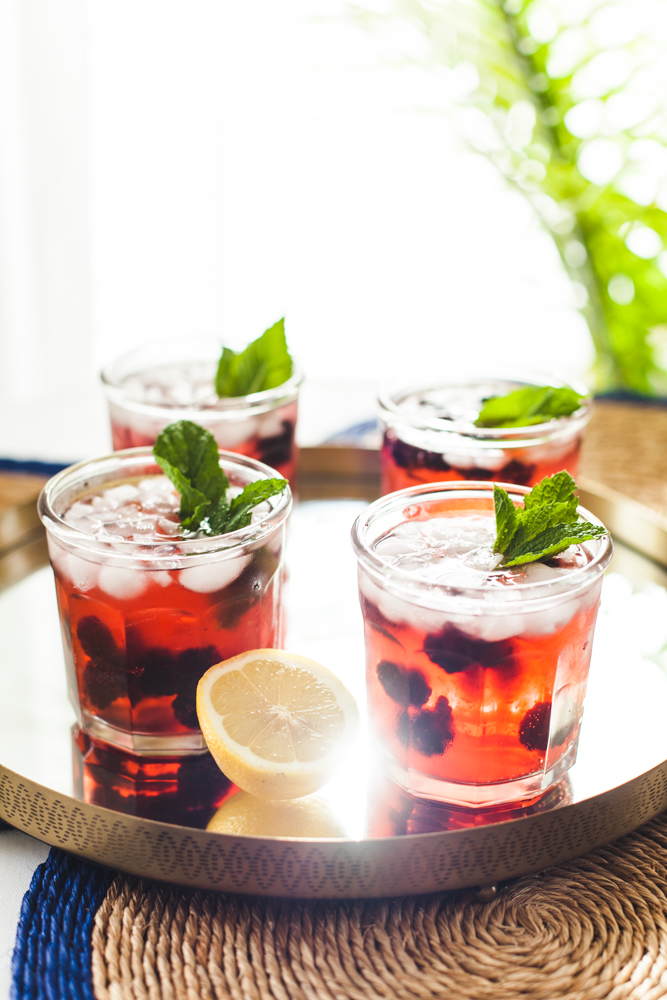 What's your favorite summer tradition?
I grew up close to the ocean, so summers involve around the beach. If nothing else was going on, we'd pack a bag and a cooler and head to the beach if only for a few hours.
Since I moved to Nashville, summer looks a little bit different; I think hosting evening parties has become one of my favorite things to do this time of year.
Do you have any fun plans this summer?
Well, this summer might just be the most fun I've ever had; I'm 5 months pregnant, and we are so thrilled to be expecting this new little world.
We have family vacations planned, baby showers, and lots of preparing! I get giddy just thinking about all of it.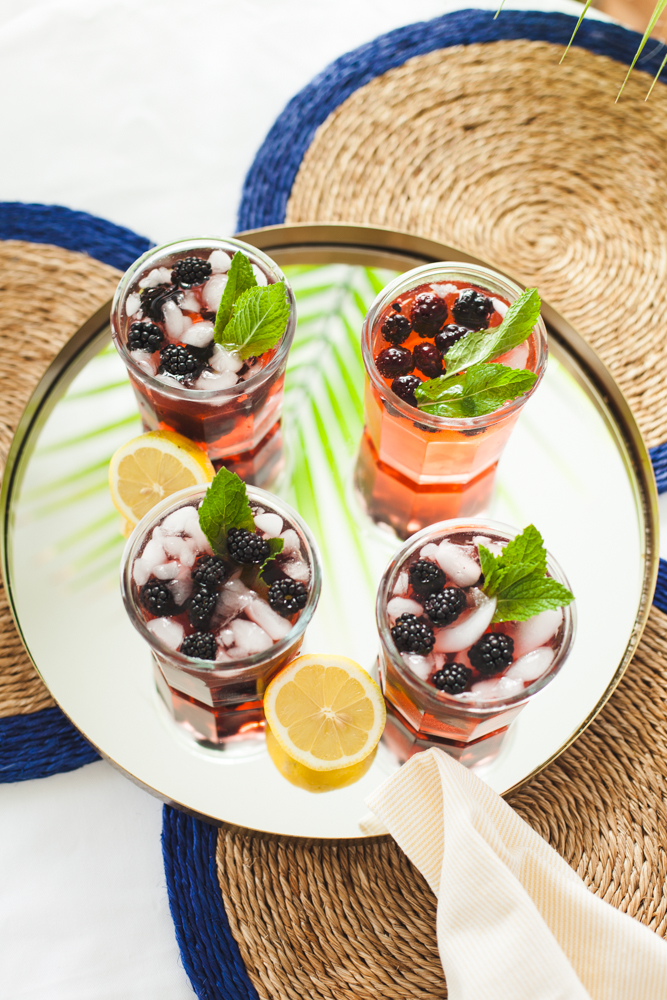 Recipe for Blackberry Mint Spritzer
Makes 4, 8-ounce glasses
Ingredients
1 cup frozen blackberries
25-30 ounces of sparkling water
1 cup simple syrup
Juice of 1 lemon
Handful of mint
Ice
Directions
Divide the blackberries evenly into four glasses.
Pour sparkling water over each until nearly full.
Add 1/4 cup of simple syrup to each glass and stir.
Squeeze lemon juice into each glass and stir.
Fill the rest of the glass up with ice and garnish with fresh mint.
Serve cold.