February 27, 2018 • RECIPE
Hello, Sugar: Eating With Erica's Strawberries 'N Cream Puff Pastry Tart
National Strawberry Day just happened to fall on the day we launched our new strawberry print…
So, of course, we just had to round things out with some sort of strawberry recipe.
Erica Key of the dining, food, and entertaining blog Eating With Erica loves to celebrate as much as we do, so collaborating with her for this berry special day just seemed natural.
The Atlanta, Georgia resident whipped up a Strawberries 'N Cream Puff Pastry recipe for the occasion, which you can grab below.
Tell us about this strawberry recipe.
The weather gets warmer earlier in the South, and I get excited for fresh recipes like the strawberry tart.
I can eat a tart during breakfast with a cup of coffee or dessert for a refreshing sweet.
The dish is delicious. I prefer it served cold, which also makes it a very dish to serve for guests; the strawberry tart is as tasty as it is beautiful.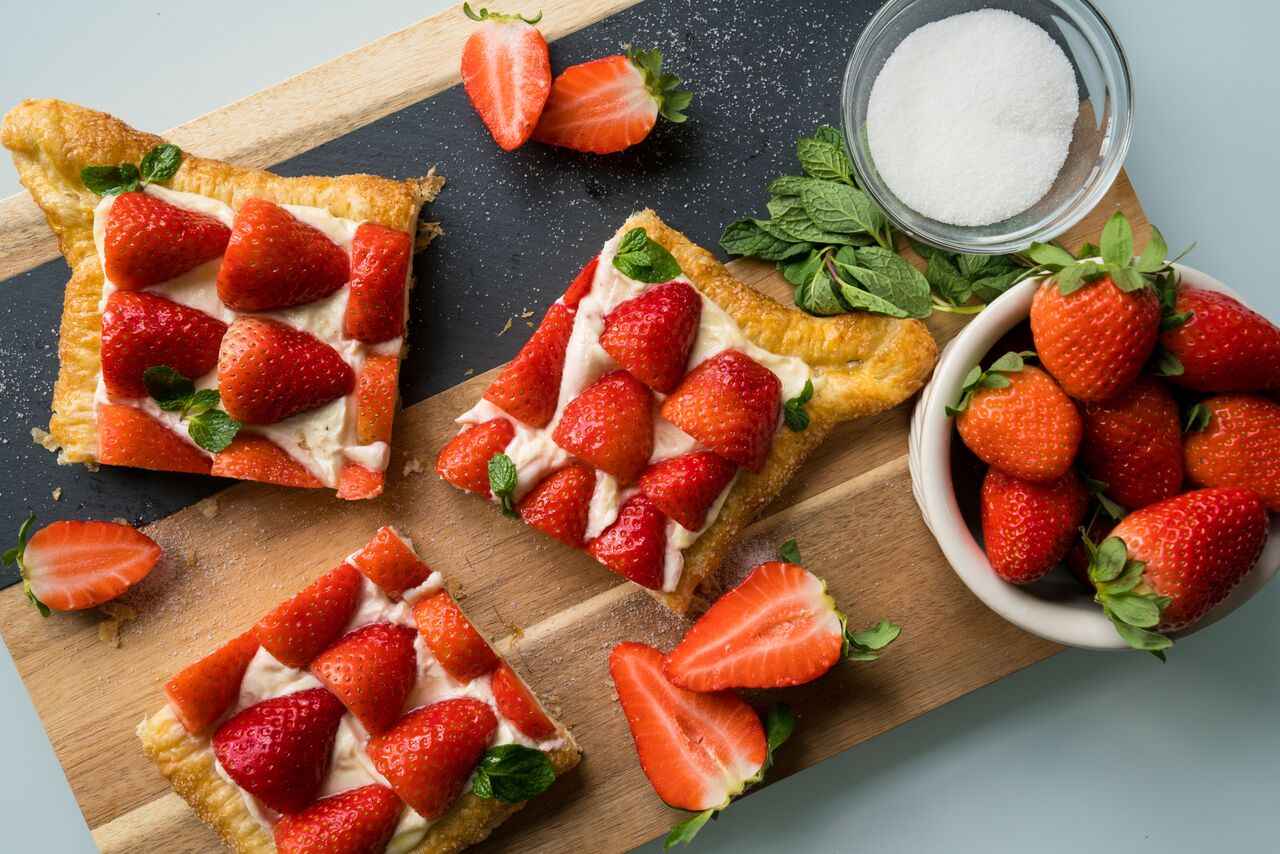 Are there are substitutions you could make if you can't find strawberries?
Especially being from Georgia, I would recommend replacing the strawberries with peaches. You get more of a light cobbler vibe.
If peaches also aren't available, you can use blueberries for a sweet alternative.
What's your favorite part of the strawberry print?
I always love food-inspired prints that aren't too cheesy. The print is very cute and perfect for spring.
The Strawberry Cloister Top is fun garment to dress down or dress up depending on the occasion.
What's your favorite part about spring down South?
I live in the South, like most people choose to, because I like warm weather. Spring brings the warmth back, so there are so many amazing things to choose from.
Once it's warm enough to enjoy outdoors again, I love picnics once everything begins to bloom. Cherry blossoms are some of the first trees I notice blooming. They coat north Georgia in pink and white petals.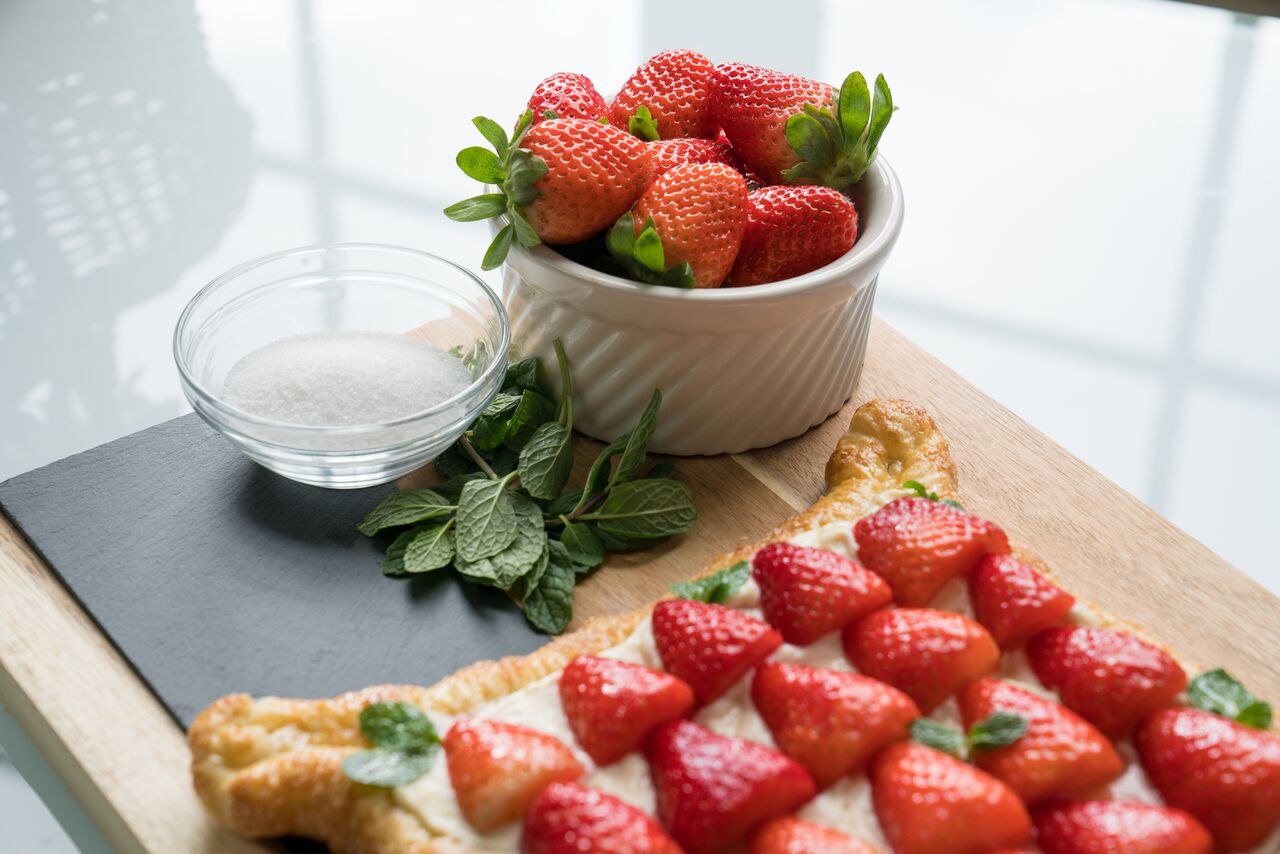 Strawberries 'N Cream Puff Pastry Recipe
Store-bought puff pastry, thawed
4 oz cream cheese (room temperature)
4 oz mascarpone cheese
½ cup heavy cream
1-2 tsp vanilla extract
16 oz powdered sugar, sifted
1 pinch kosher salt
1 pint strawberries
Garnishes (see below)
Directions
Preheat your oven according to the puff pastry package directions.
Pinch together the seams and roll out the pastry into a rectangle slightly smaller than your baking sheet.
Leaving a margin of about ½ inch around, pierce the center of the puff pastry with a fork in several places.
If time permits, put the pastry on a parchment-lined baking sheet and place into the freezer for a few minutes to allow the butter to firm up. (This will help keep the butter in the pastry from melting too quickly and creating lopsided pastry.)
Bake until golden-brown.
While the puff pastry bakes, make the frosting. Using either a stand or hand mixer, cream together the cream cheese and mascarpone.
Add the cream and vanilla extract, mixing to thoroughly combine. Gradually add the powdered sugar, only adding more when the previous amount is incorporated.
Add the salt. More cream can be added if the frosting is too stiff.
While the pastry cools slightly, prepare the strawberries by rinsing, hulling, and slicing them in half.
Frost the pastry, using your earlier ½ margin as a boundary.
Add your strawberries with the sliced side down, covering the pastry.
Suggested Garnishes
Dusting of powdered sugar
Mint leaves, thinly sliced
Balsamic syrup (equal parts balsamic vinegar and sugar, simmered to a reduction)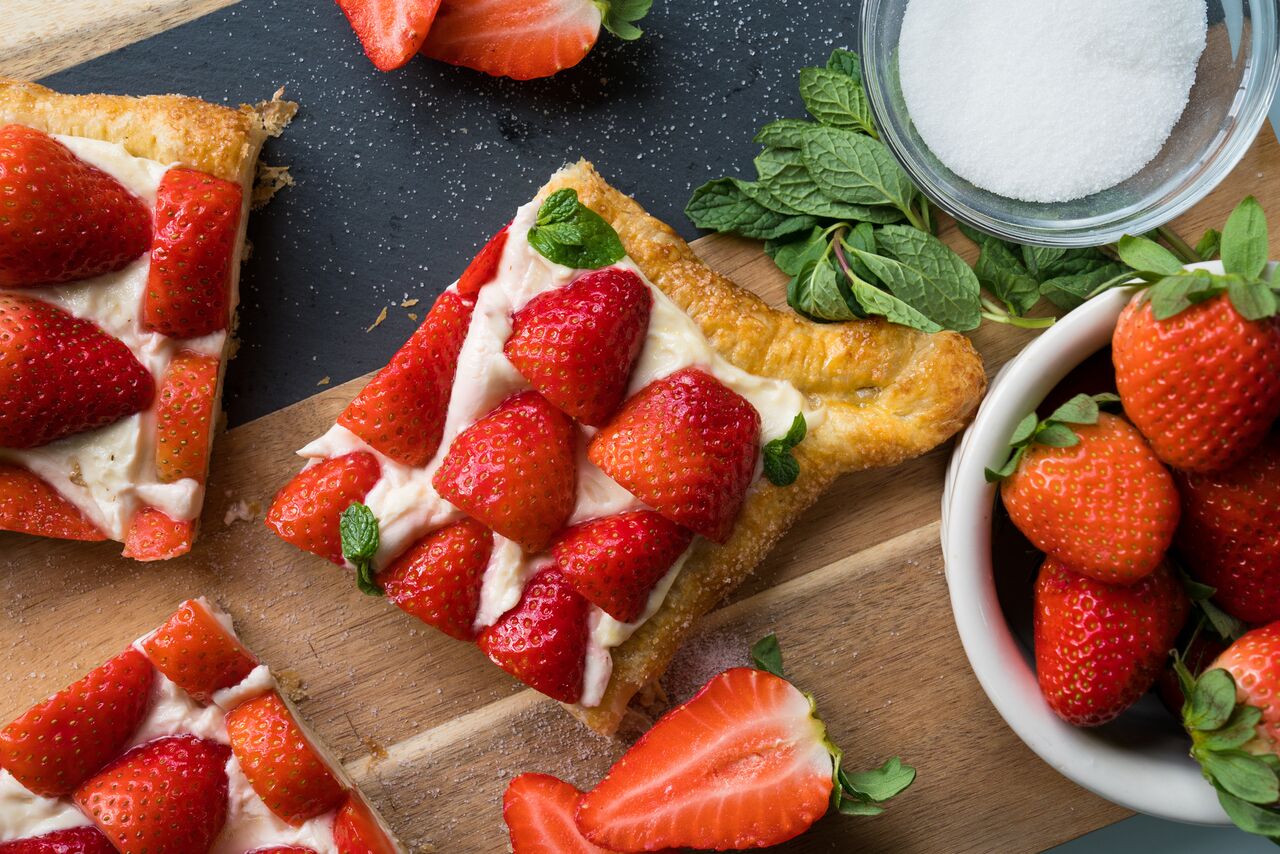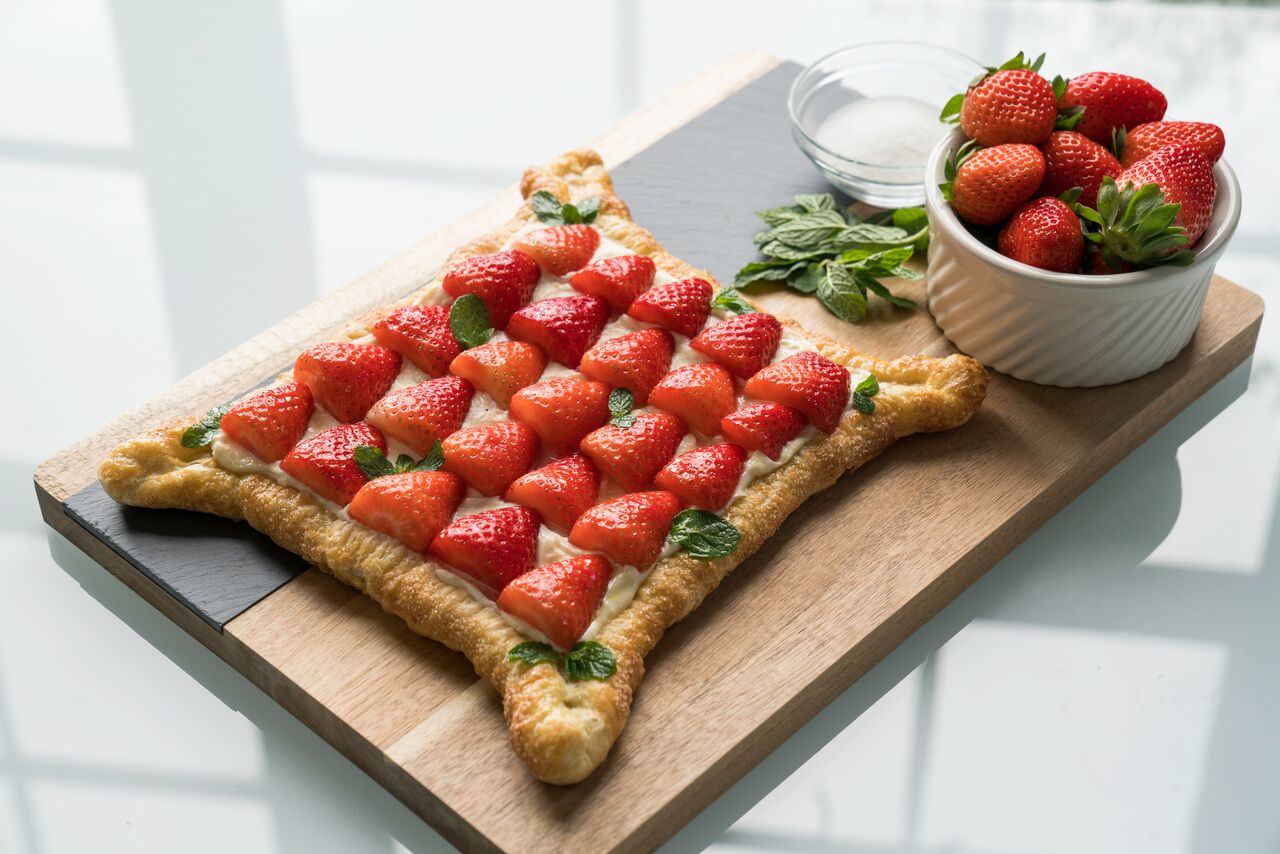 Food Stylist: Chef Mark Phillips