Hello, Sugar: Candace Nelson's Recipe for Pizzana's Caramelized Pretzels
Valentine's Day is almost here, and we have a little somethin' up our (striped) sleeves.
Candace Nelson, the genius behind Sprinkles and now the Neopolitan pizzeria aptly named Pizzana in Los Angeles, blessed us with one of her recipes.
Perfect to top on a dessert, like they do over at Pizzana, or just for a little snack, Candace's Caramelized Pretzels will certainly make your Valentine swoon.
Read more from the culinary mastermind, wearing the Draper James Stripe Heart Tee, below.
Tell us about this recipe.
This recipe is in my "Sprinkles Baking Book" as part of the Peanut Butter Pretzel Banana Cake and also garnishes the Salted Caramel Panna Cotta at my restaurant, Pizzana.
For both recipes, the pretzels are crushed. But I have discovered that, left whole, these pretzels can truly stand on their own as a deliciously addictive sweet and salty snack!
Is there anything exciting happening at Pizzana to celebrate the love-filled holiday?
On Valentine's Day, our chef will be making heart shaped margherita pizzas! Heart-Veritas!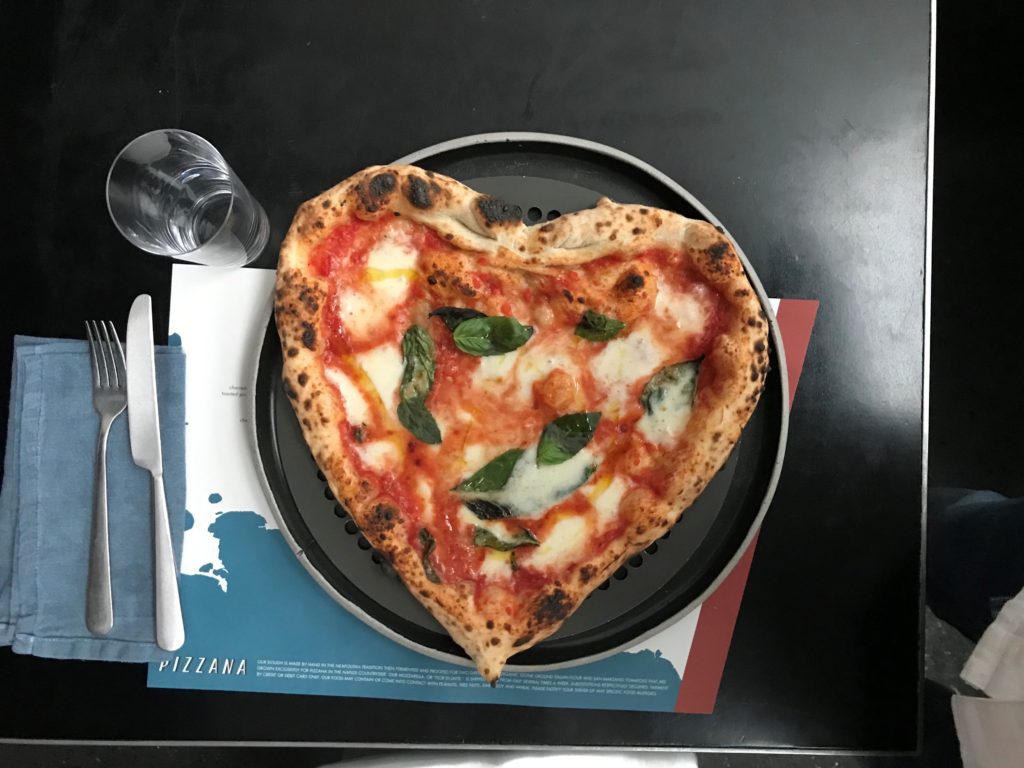 Do you have any special Valentine's Day traditions?
I love sitting with my children as they fill out valentines to their classmates.
It's great quality time with them as they open up about their friends and what they love about them.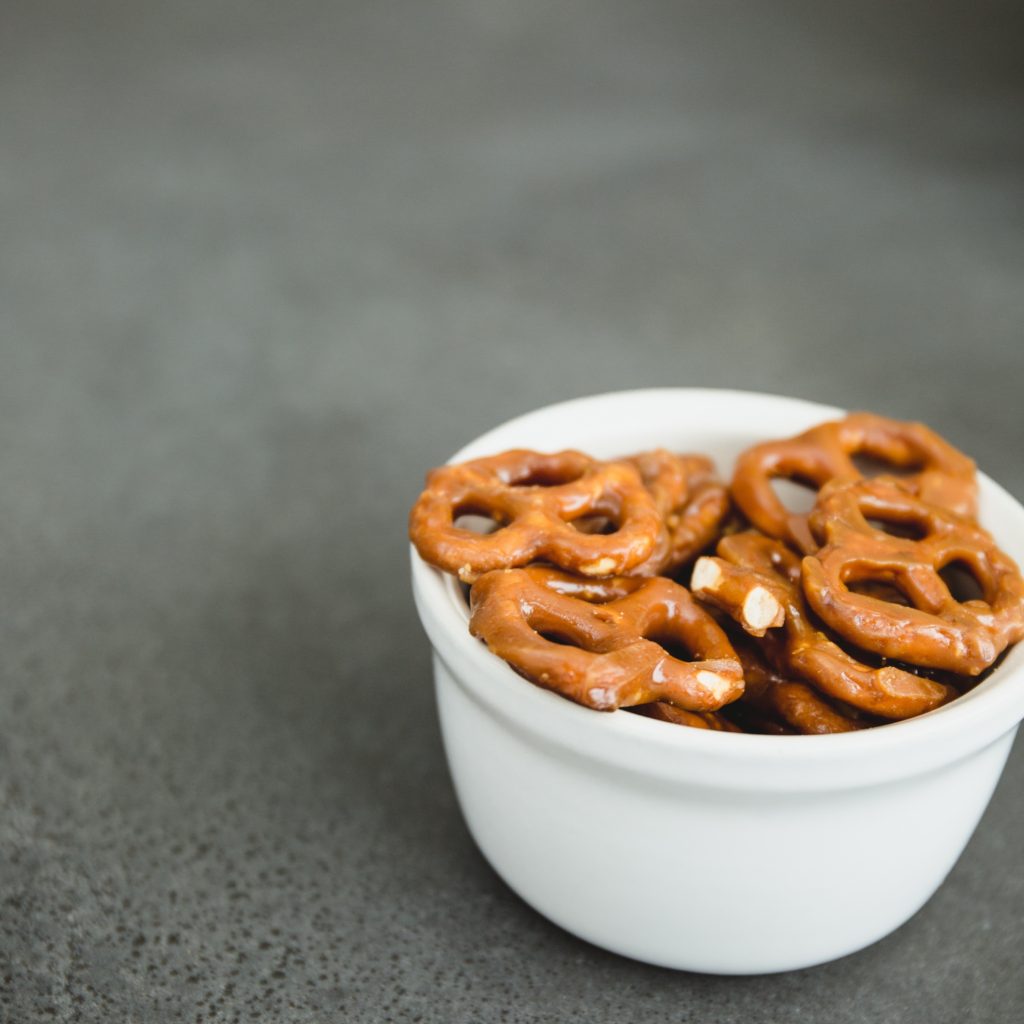 Recipe for Caramelized Pretzels from Pizzana
1 cup sugar
4 tbsp (1/2 stick) unsalted butter
1/4 tsp fine sea salt
4 cups mini pretzels
Directions
Line a baking sheet with parchment paper.
In a large nonstick skillet, combine the sugar, butter, and salt and cook over medium heat, stirring occasionally until the butter has melted, 1 minute.
Cook, stirring gently, until the sugar has melted and darkened, 4 to 5 minutes.
Add the pretzels and gently stir to coat completely.
Transfer to the prepared baking sheet and cool completely.
Photography by Dane Deaner