Reese Shares Her Favorite Holiday Tradition and Go-To Christmas Carol
Fa la la la la, y'all!
Christmas is here, and we're just so full of cheer (and all types of cookies…)
Our homes are decorated, trees lit, bows tied, presents wrapped, and all kinds of holiday traditions in full force.
But what's our founder and creative director, Reese Witherspoon, up to this Christmas? And, most importantly, what will she be wearing?
Which dress are you most excited to wear to holiday parties this year? 
Reese: I am the most excited to wear the Jingle Dots Gracie Dress. It is PERFECT for the holiday season. Cute, festive, and cheerful.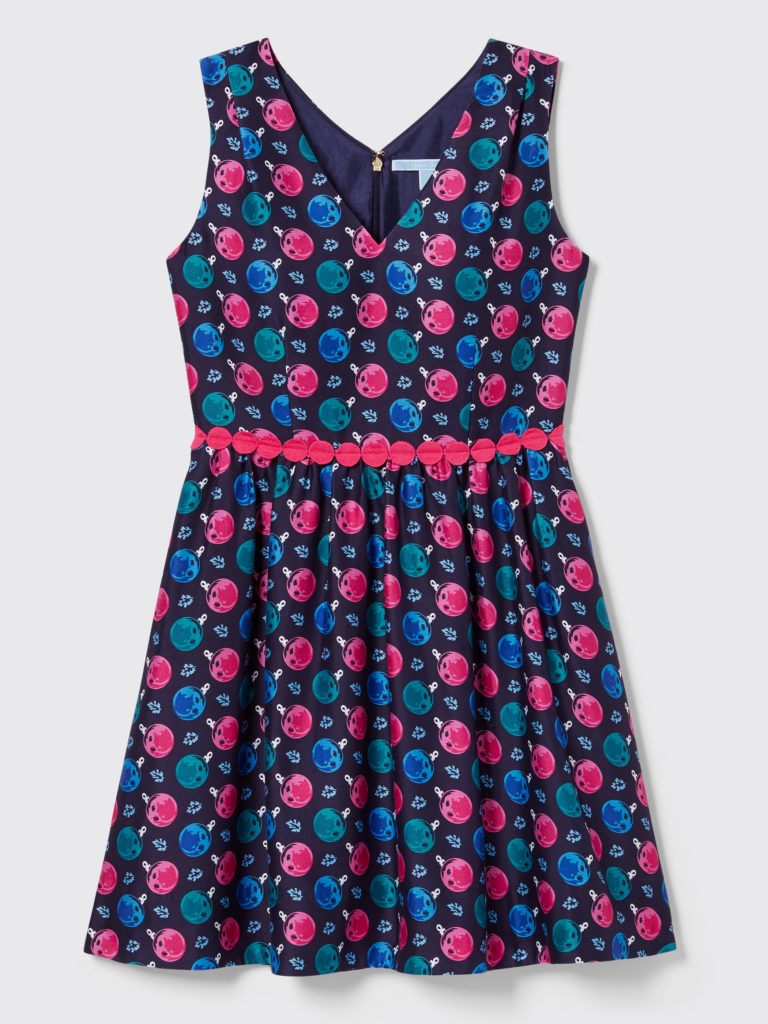 What's your favorite Christmas tradition? 
Reese: On Christmas morning, the kids wake us up early to open gifts. Then we spend the day cooking and baking and finish out the day with a good Christmas movie by the fire.
What's your favorite Christmas carol? 
Reese: "The 12 Days of Christmas" is my favorite. We sing Christmas carols at our holiday party each year, and everyone takes a part. We have some friends who take that 5th day of Christmas VERY seriously.
What makes the perfect holiday party outfit? 
Reese: A pretty dress, a little bit of sparkle, and a matching lip stick to bring it all together.
What's your favorite Christmas carol? Do you have a dear holiday tradition? Let us know in the comments!