Style School: Shannon Willardson and the Buffalo Check Parker Vest
Shannon Willardson of the blog For the Love lives in California, so she certainly knows the struggles of wanting to dress for fall and the temperatures not totally agreeing.
That's why we figured the Buffalo Check Parker Vest would be the perfect addition to her fall wardrobe. It's versatile, layer-able, and oh-so cozy.
Keep reading to see how Shannon styled this chic fall essential.
Tell us how you chose to style the Buffalo Check Parker Vest.
I wanted to style this vest in a way that really channeled fall, so tall boots, a turtleneck, and a beanie were in order!
I've also always loved the combo of cognac and navy blue, so I felt like these boots would work well with the navy Buffalo Check Parker Vest.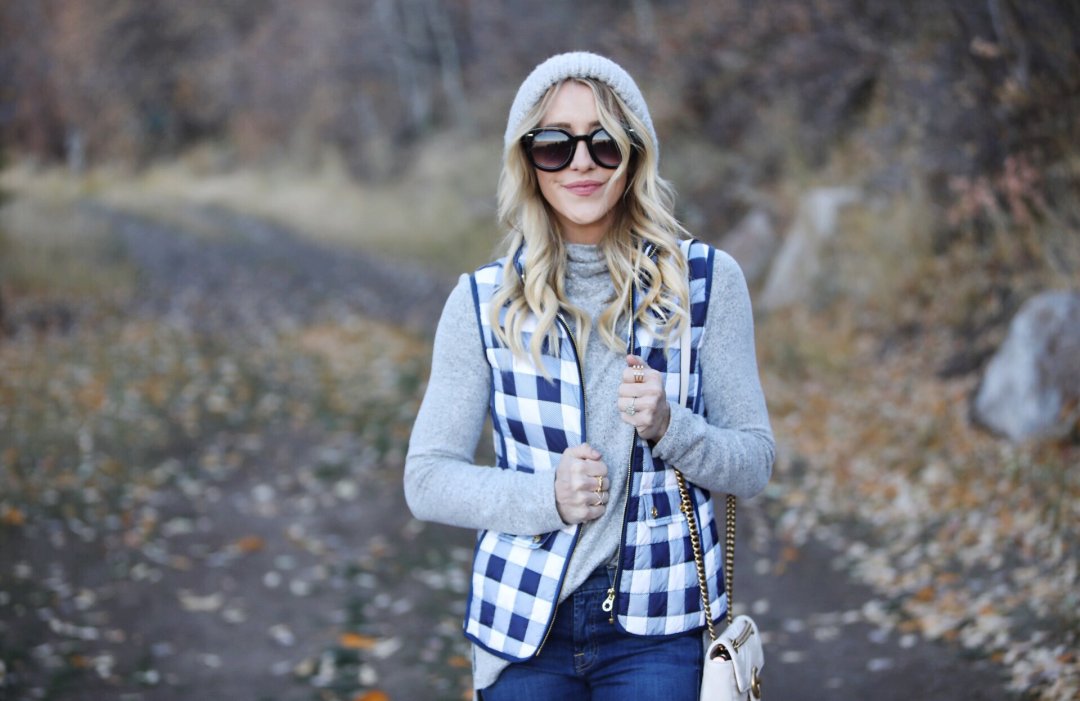 What do you think is the one thing people should know about styling a vest for the fall?
I'd say the one styling tip for vests is to simply make sure you don't layer it over anything too bulky, chunky, or oversize. Otherwise pretty much anything goes!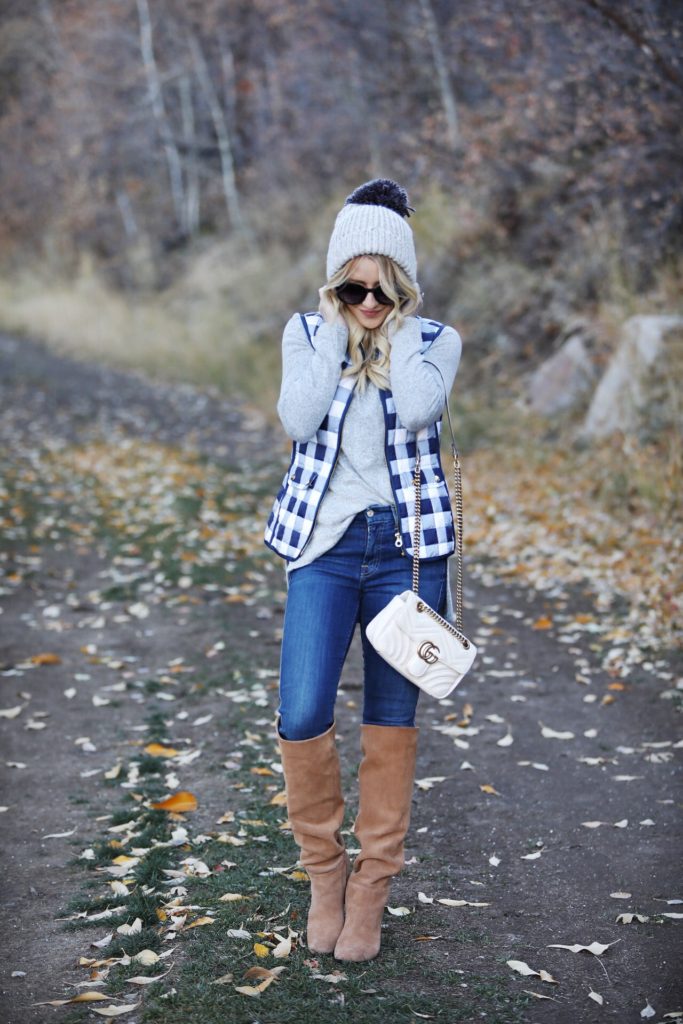 Do you have any fun fall plans over the next month or two?
We are headed to Idaho around Thanksgiving, and I can't wait to experience true fall weather.
Living in California causes us to miss that a little bit, at least around the time that the rest of the country does!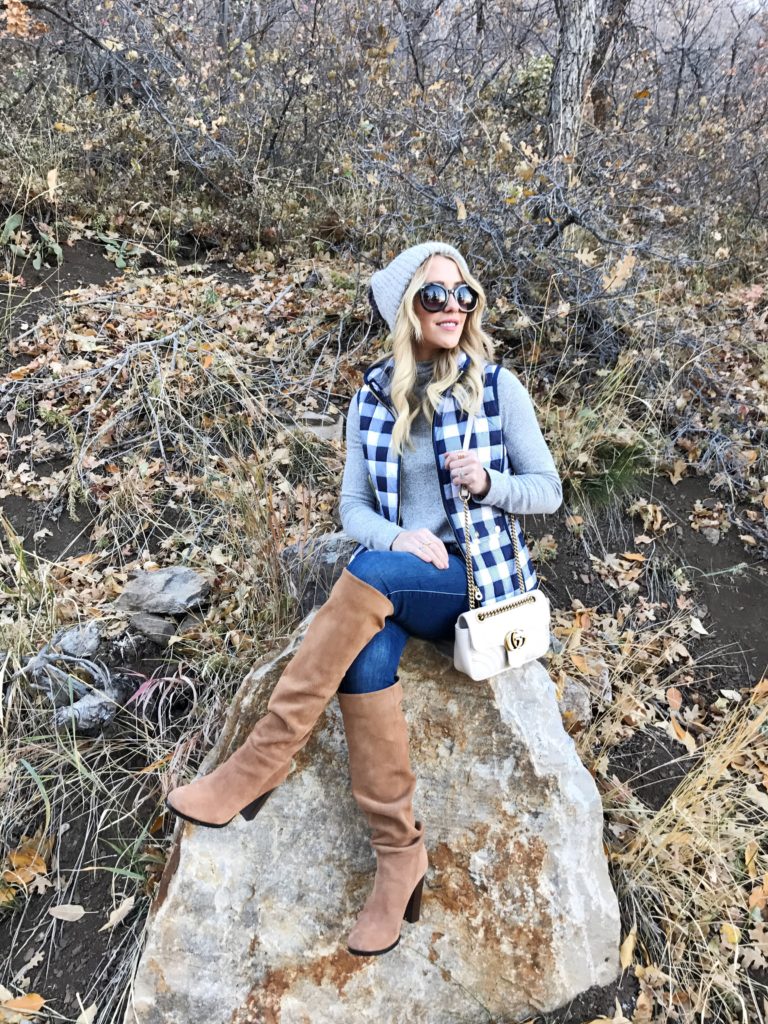 What silhouettes and prints are you drawn to this season?
For prints, I'm loving gingham, plaid, and, of course, buffalo check this season, and I'm loving the winter florals trend.
For silhouettes, I'm finding myself drawn to long coats and cardigans and bell sleeves (per usual).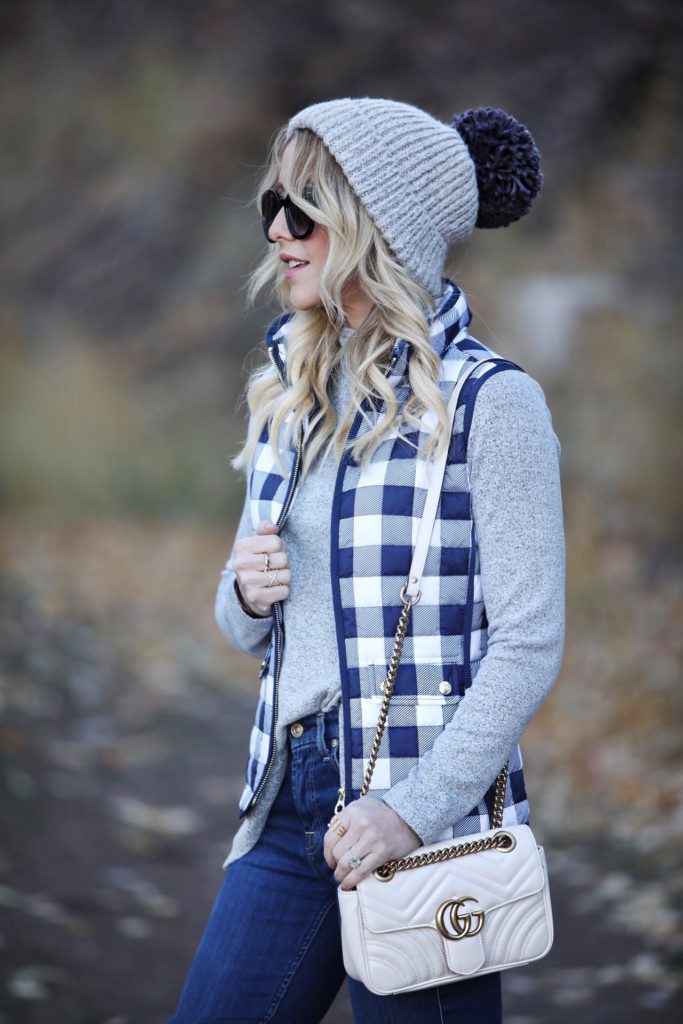 What 3 key items would we find in your fall wardrobe right now?
Oversize sweaters, blanket scarves, and over-the-knee boots!