November 15, 2017 • HOLIDAYS
What the Draper James Team Is Thankful for This Year
It's always around this time of the year when we look back at how truly lucky we are.
Some of us are thankful for our health; some, our jobs. Others are thankful for family, or even just getting through the week.
No matter what you're thankful for, it's important to take a minute and acknowledge all of the amazing things in your life (no matter how small).
In honor of the approaching holiday season (how is it already November??), the Draper James team wanted to share everything we're thankful for this year.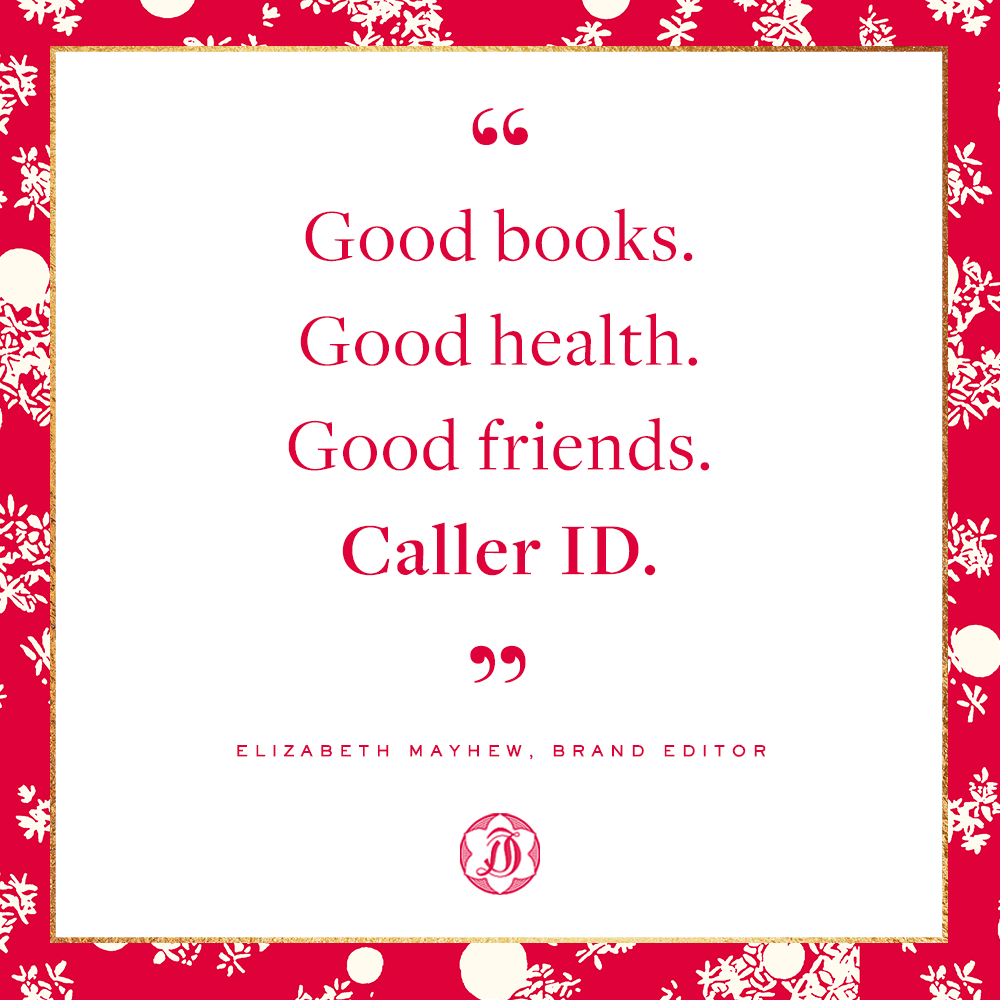 Amanda Jasilli, Director of Operations
Our little bundle of joy expected to make its debut at the end of the month!
Kerry Baker, Director of Wholesale
My growing family; can't wait to meet Baby Baker any day now!
Whitney Mills, Executive Assistant to the CEO
My health and thankful our (NY Metro) area was spared from the recent natural disasters — I head to Florida for the holidays and look forward to helping out and donating locally to those affected by the hurricanes.
Rachel Dreyer, E-commerce + Art Coordinator
I'm thankful for the fact that it's going to be 73 degrees where I'm spending Thanksgiving (; And also for my supportive family and friends!
Laura Horner, Design Director – RTW 
I am thankful this year and every year for my family, friends, and abundance of food on the Thanksgiving table. 
Ashley Perkins, Brand Marketing Manager
I'm thankful that I was able to witness seven close friends get married this year; one of whom was my sister!
Helen Nightingale, Analytics Manager
After several years on the West Coast and a cross country move this summer, I'm so thankful for being closer to family and friends with whom I can share the holiday season… and all of my holiday baking!
Stephanie Schroter. Senior Financial Analyst
My co-workers. Everyone is so nice and helpful!
Elizabeth Mayhew, Brand Editor
Good books. Good health. Good friends. Caller ID.
Pam Frawley, Graphic Design Director
I'm thankful for my family and coffee ☺
Ashley Hull, Associate Merchant
The joys of new life (one of my best friends just had a beautiful baby girl) and even before she was born, she brought so much joy into the lives of our friend group.
Lydia Mansel, Social + Editorial Manager
I'm thankful I'm able to spend a full week at home with my family and dogs.
Melissa Baird, VP, Systems & Procedures
I'm thankful for my wonderfully supportive husband who is always ready to cheer my wins, dry my tears, and bring me many, many, many cups of coffee.
Trish Whalen. VP, Brand and Business Development
I am thankful for my girlfriends… I've lived with boys my entire life having grown up as the only girl with four older brothers and then marrying my husband and having three sons, it's so nice to be able to get away with the girls even if only for one evening; it always strikes the right balance and bring me back to neutral. Love me a ladies' night!
Lisa Ryan, Marketing Coordinator
I'm thankful I get to go home to 80-degree weather and sunshine for the holidays.