Style School: Mattie James on How to Wear a Cropped Pant
Mattie James is a wife, mom, and influencer based in Atlanta, Georgia.
With a background in retail and a love for style and shopping, it was only natural she made her way into style blogging.
She describes her personal look as both stylish and functional, saying, "You don't have to sacrifice one for the other."
Here at Draper James, we couldn't agree more.
We were super excited to work with Mattie, and even more excited when she chose to style two of our favorite pieces this season: the Solid Andrea Button Down and Sailor Cropped Pant.
Keep reading to learn the best way to style a cropped pant and Mattie's tips for transitional dressing.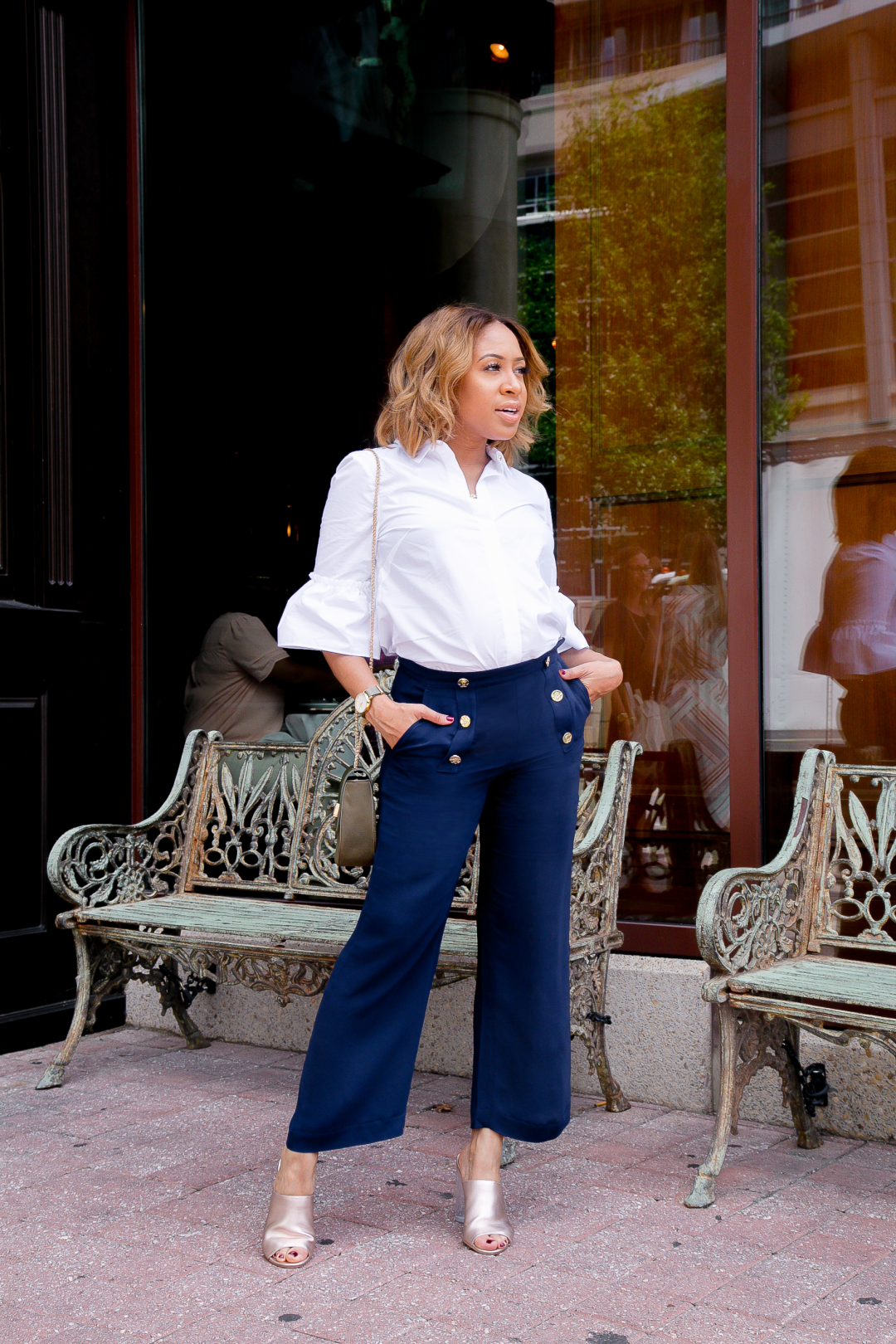 What made you decide to start a blog?
I started my blogging journey in 2010 when I had no clue what I was doing or what my personal style really was. Luckily, I got better at both and certainly more confident.
I started blogging in my 20s, which is a such transitional and "Who am I?" time in life and was also a newlywed. Now, I'm a mom and blog full time so my style is much more reflective of both of those things.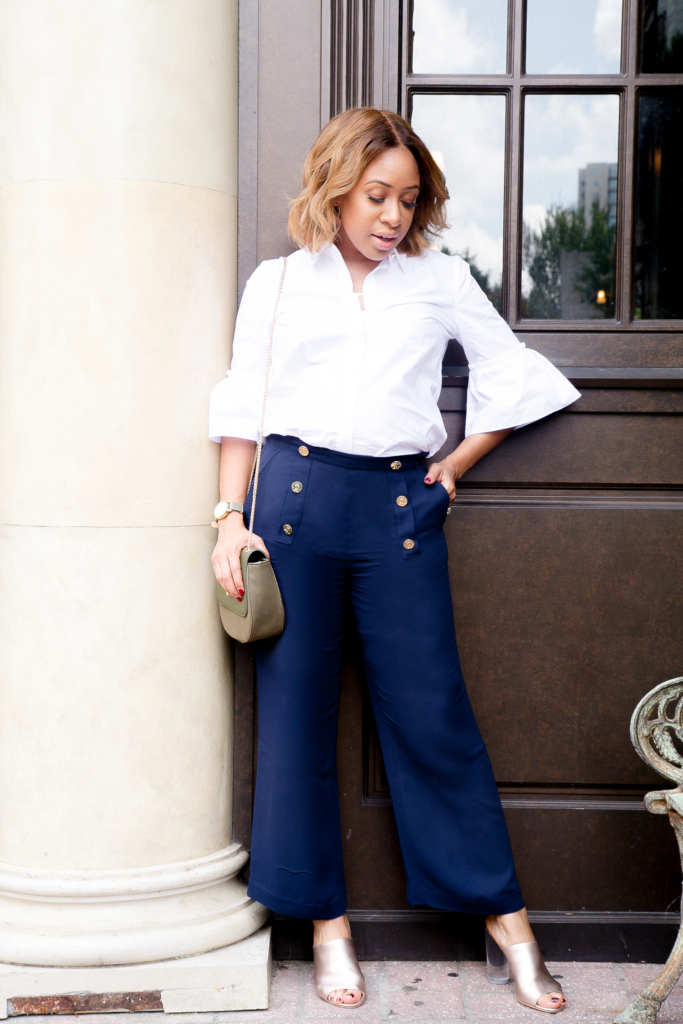 What drew you to this look, and how did you choose to style it?
I love the details on the pants; they are cropped which is in this season and I love a good white button up. It transitions seamlessly through seasons.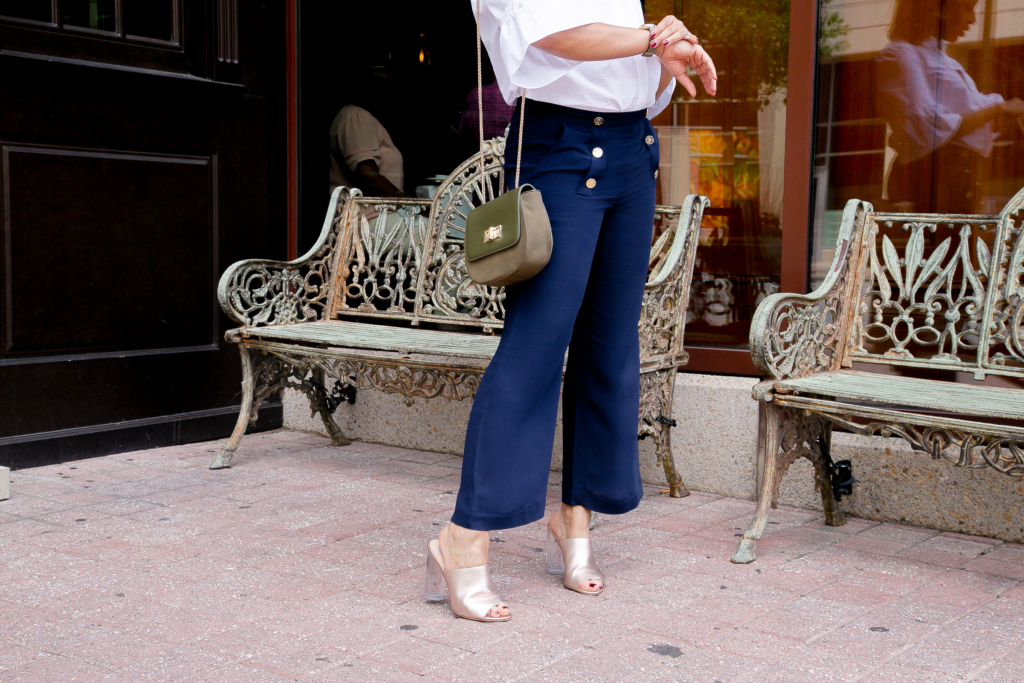 Do you have any advice for women styling a cropped pant?
Make sure the hem of the pant hits you right at your ankle. If not, it doesn't look intentional.
Not all pants are created equally for a various shapes and sizes, so pick a cropped pant that flatters your height and shape.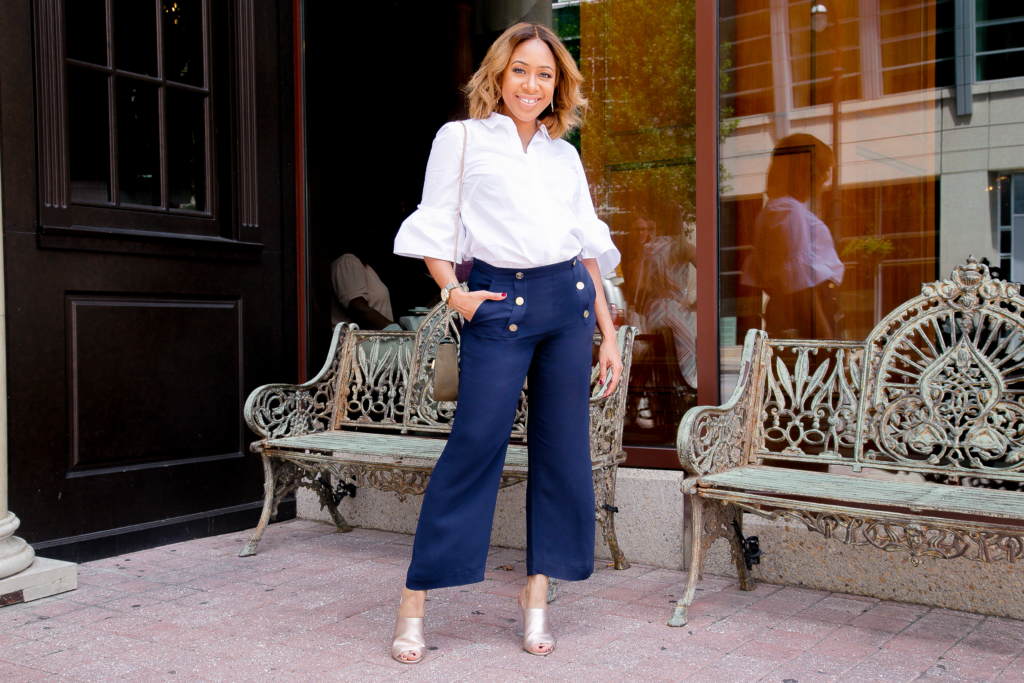 Fall won't arrive in the South for a while, could you gives us your tips on transitional dressing?
It's all about layering. Some September days in the South are 80 degrees while others are 60. Light layers not only keep your look interesting, they keep you warm on cooler days and you can remove them on warmer days and still look "together."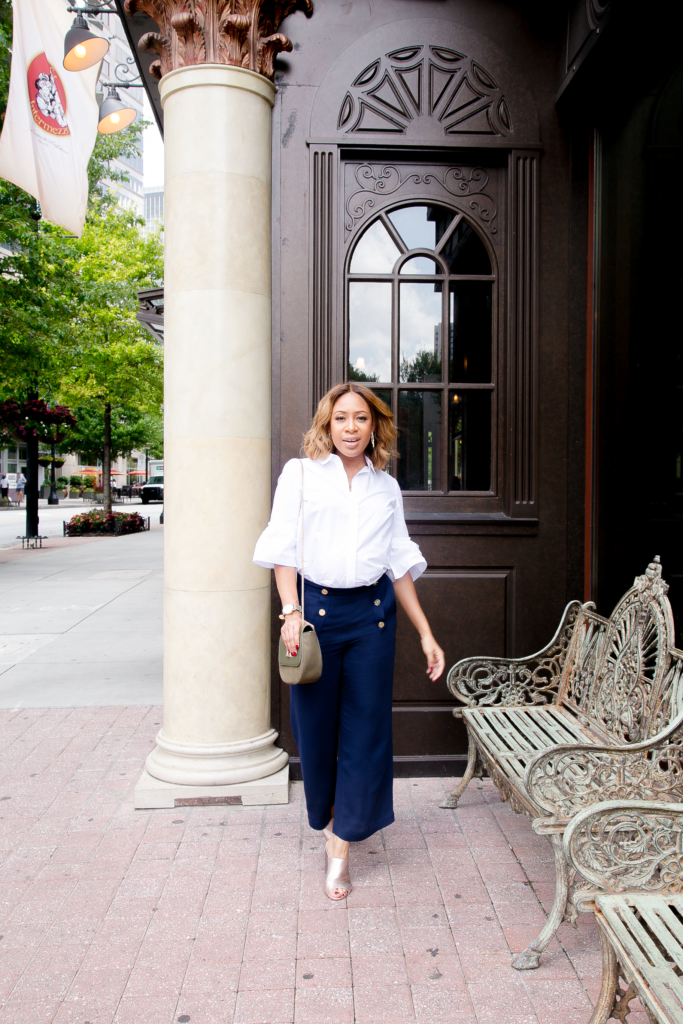 What's your favorite "Southernism"?
"Bless your heart." It equal parts polite and sympathetic. "Y'all" will forever be in my vocabulary.