May 15, 2017 • FOOD
We're Sweet on These Custom DJ Treats from Jana Lee's Bakeshop
Is there anything more adorable than our new Draper James summer collection? How about our new Draper James summer collection as cookies?!
When the folks at Jana Lee's Bakeshop—a bakery known for turning out cookies that recall the kind of bold and bright art you see in children's storybooks—reached out about baking up our latest designs, we found the offer to be as irresistible as the custom treats pictured below.
Here's what Jana Lee's founder, Jana Douglass, has to say about her sweet treats.
Tell us about these adorable cookies!
All of our cookies are handmade and start from a family recipe for the cookie dough. We can customize cookies for any occasion, from events like weddings and corporate functions, to the opportunity to match our favorite clothing line!
What inspired you to want to partner with Draper James?
When you're constantly doing new and creative designs, inspiration can come from anywhere. I've found that clothing brands are always on-trend with colors and patterns. Draper James has that preppy flair that we are always striving for. As a completely female owned and operated business, we are also drawn to other businesses full of strong women.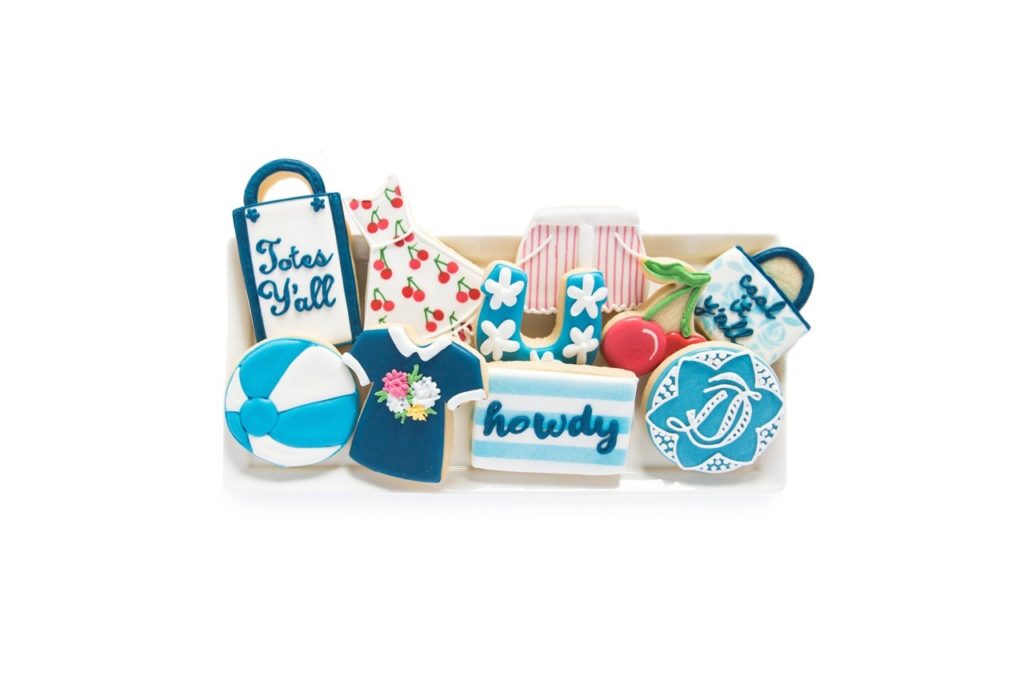 Can anyone place a custom order with Jana Lee's?
Absolutely! One of the most special parts of our business is being included in such special life events. Nothing is more fun than getting inspired by a first birthday party invite or recreating a wedding monogram into edible favors.
How did you get started in the cookie decorating business?
I was about to graduate from The Ohio State University and was feeling uninspired, and to be honest, a little panicked. I started decorating cookies as a creative outlet, and let me tell you, they were horrible! But I loved it. It was so much fun and my chance to be creative, so I kept at it. Eventually people starting asking me if they were for sale, and nine months later, I started my business.
You're based in Columbus, OH, but you love the South…
When I was growing up, my parents put a huge emphasis on traveling. We would spend a lot of time in the South visiting my family in Alabama or my favorite destination of all, The Greenbrier. The history of the South has always drawn me in, and the manners and grace keep me coming back time and time again.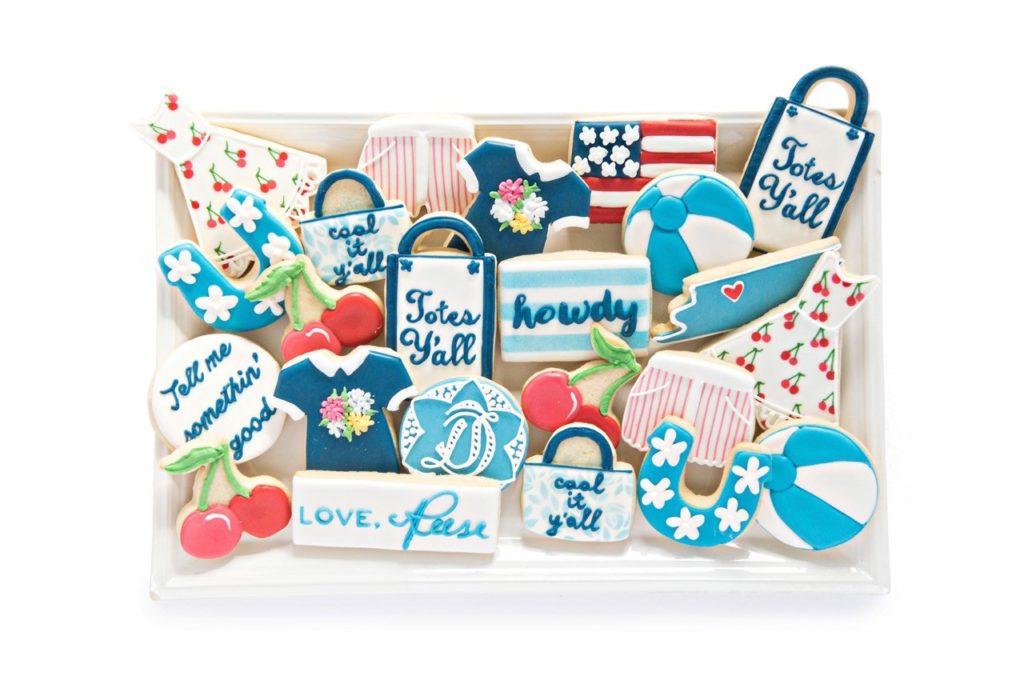 What are your most popular cookies?
Right now we are helping a lot of brides use our cookies as a clever way to ask their girls to be bridesmaids. It's such a unique way to ask and pairs perfectly with some celebratory champagne! We customize the cookies with the wedding colors and names.
Save
Save
Save
Save