Style School: Awed by Monica's Go-To Memorial Day Weekend Look
Monica Awe-Etuk is fearless with her fashion.
The Atlanta-based blogger behind Awed by Monica makes bold style choices that are decidedly contemporary, yet don't simply buck to trends. She favors architectural separates paired with unabashed colors and graphic prints.
Below, Monica incorporates our Draper James Mary Grace Halter Dress and Stripe Straw Tote into a memorable Memorial Day look.
What drew you to the Draper James Mary Grace Halter Dress and Stripe Straw Tote, and how did you style them?
The color of the dress inspired me to create this look. I love how vibrant the blue is and decided to create an outfit around this stunning hue. The bag is also a great addition to the look. The blue details complement the dress and the overall look, creating the perfect monochromatic outfit.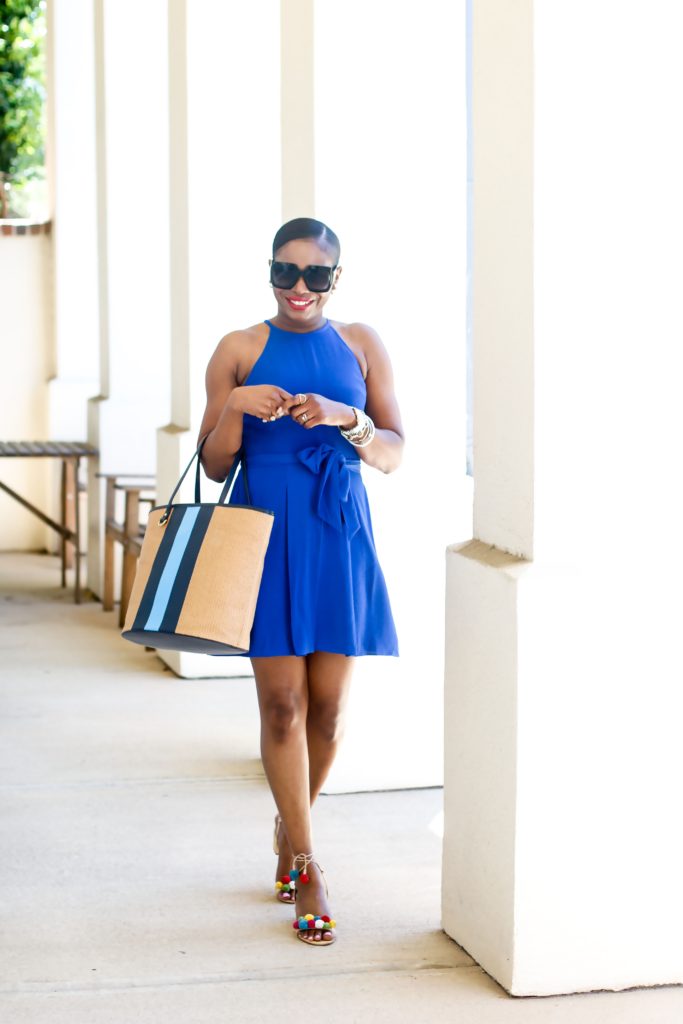 Memorial Day is approaching—the start of summer! What are your Memorial Day plans,

I will be spending Memorial Day in North Carolina with my in-laws. My husband's nephew will be graduating from high school. We will celebrate the holiday over great food and good company.
How does this does this look fit in to your Memorial Day plans?

The vibrant color and the silhouette of the dress make it the perfect dress for summer. I will be wearing this dress for my family cookout this Memorial Day weekend. I'll pack all my essentials in the bag.
What are you most looking forward to this summer?

I look forward to spending time with my kids, being outside, pool days, and traveling. I love brunching with friends at Le Bilboquet at The Shops Buckhead Atlanta.
Favorite Southernism?
"Bless your heart."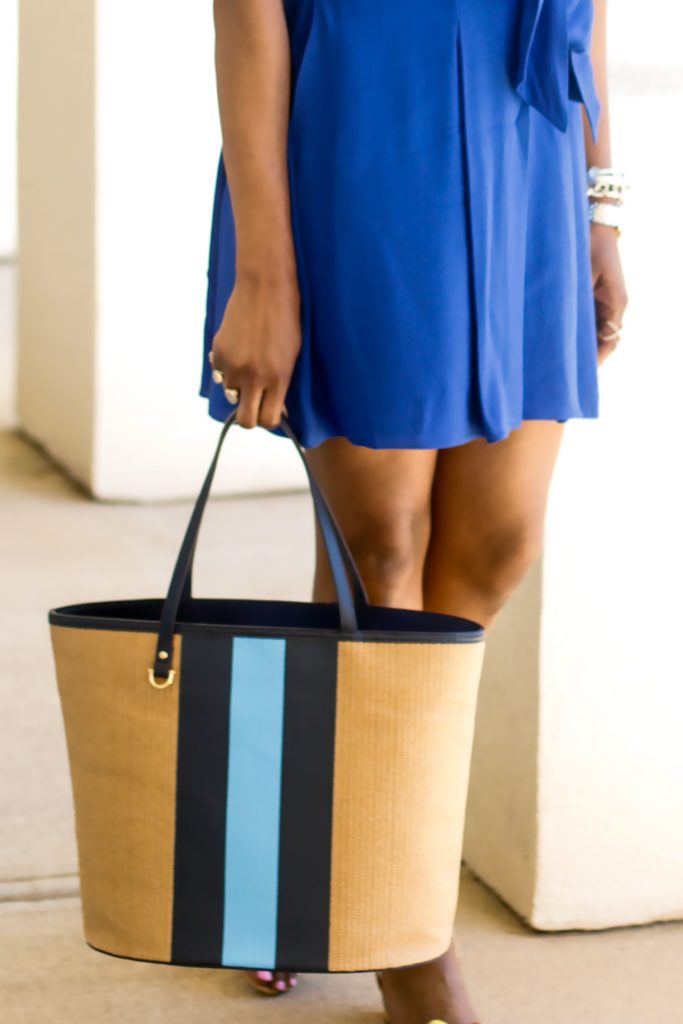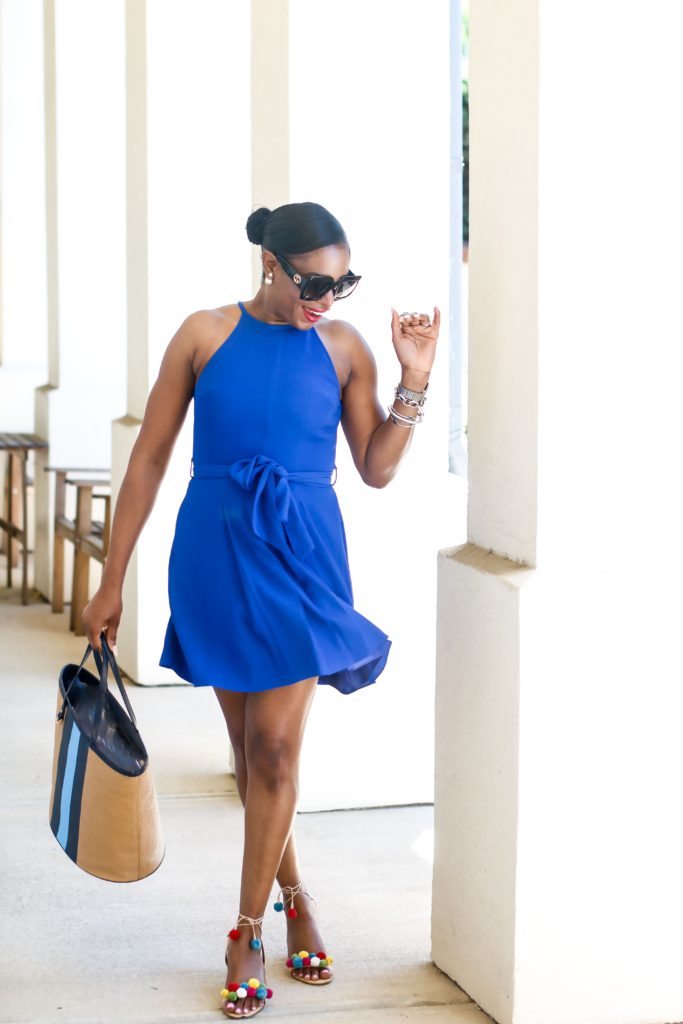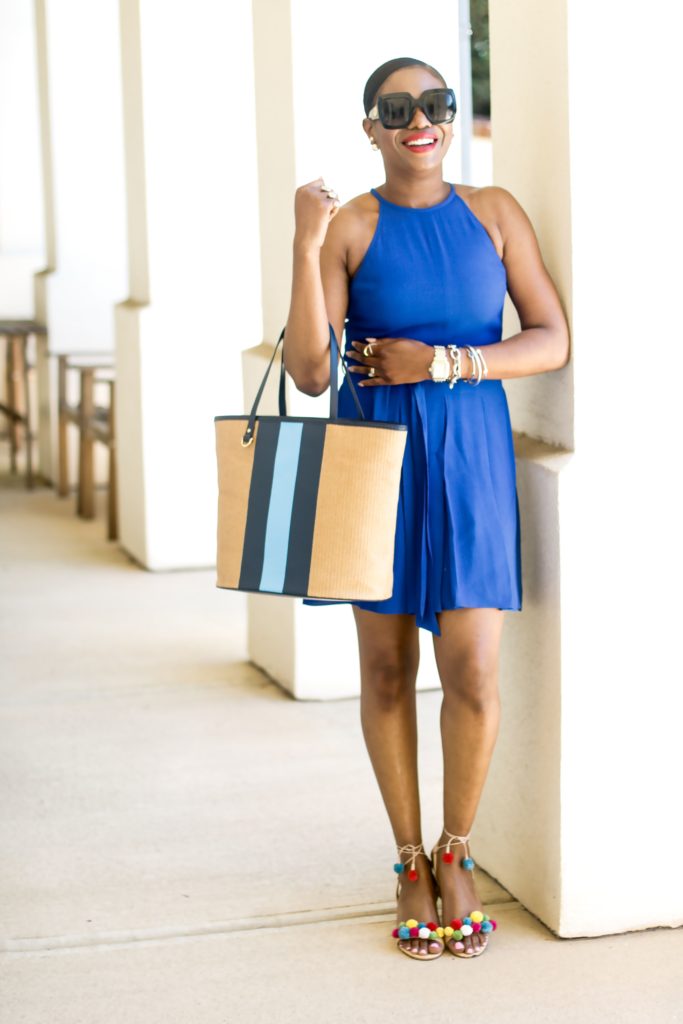 Save
Save
Save