5 Ways to Do Jazz Fest Right with Haute Off the Rack
From open shoulders to block heels to saddle bags, blogger Jenn Palpallatoc of Haute Off the Rack knows how to style any trend with panache. Yet while her look is typically laid back, Jenn isn't afraid to rock sequins or statement hats when the moment arises. Perhaps it's her hometown of New Orleans rubbing off on her.
For all Jenn knows about style, she knows just as much about what to eat, see, and do in NOLA. Which is why she's the perfect pick for sharing some insider tips on how to do Jazz Fest right.
1. Don't get beat by the heat.
Jazz Fest kicks off today, with temps expected to rise to the mid-80s and stay that way through the weekend. "Pack your bag with a mini deodorant, SPF, sunglasses, and Purell!" says Jenn, who recommends keeping it hands-free with a cross-body style. "Wear shorts [like the Draper James Greenhill Blossom Scallop Shorts Jenn is wearing here] a romper, or a lightweight mini dress. Just make sure to apply plenty of sunscreen or maybe even wear a hat."
2. Comfort is king.
"Wear comfortable walking shoes as you will be on your feet all day," says Jenn. "I love wearing my slip-on sneakers or flat sandals."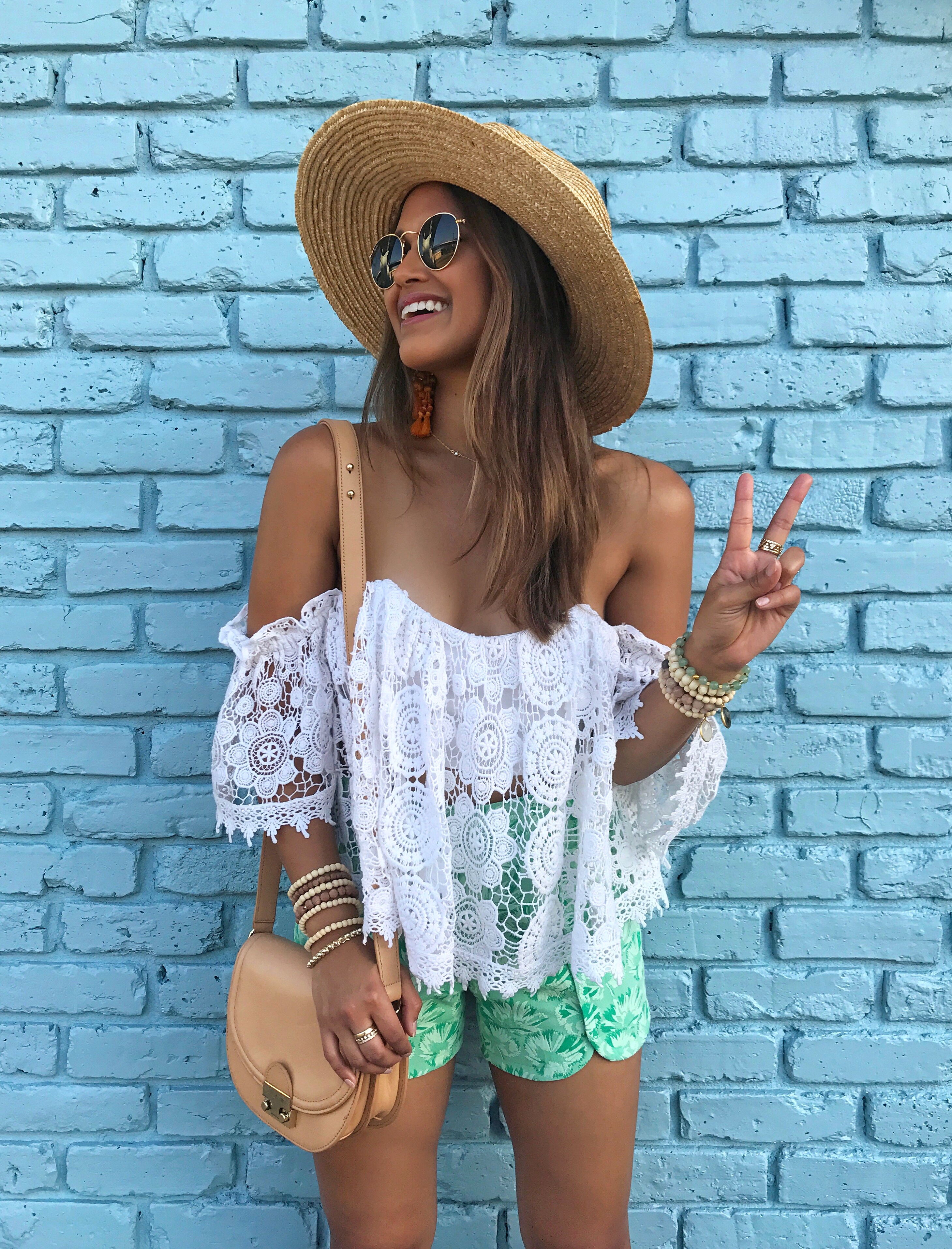 3. Plan and prioritize.
Jazz Fest runs for 10 days and features dozens of performances daily, not to mention parades, food, culture, and crafts. Since it's impossible to see it all, you'll want to choose wisely. "I'm so excited for Leon Bridges, Usher, Maroon 5, and Earth, Wind & Fire this year!" says Jenn.
4. Don't miss a meal.
When in New Orleans, you won't want to pass up on a chance to eat! Fortunately, Jazz Fest boasts endless food stands as well as cooking demos featuring classic and contemporary New Orleans and cajun cuisine. "I especially love the crawfish bread, crawfish beignets and mango freezes," Jenn says. (For more food options, check our Draper James New Orleans dining guide here and Jenn's guide here.)
5. Let everyone think you're a local.
It's not above NOLA residents to "arrive super early to secure a spot on the parade grounds!" says Jenn. With all the people watching to do, the wait time is guaranteed to fly by.
Save
Save