Easter Dressing with Collins Tuohy Smith and Walking in Memphis in High Heels
Collins Tuohy Smith scored major style points in our Draper James tailgate collection last fall. So when she offered to pair up with a pal to model another annual style moment, we were, well, pleased as Peeps.
Collins came on the scene as a young girl; she's the real-life little sister in The Blind Side, the bestselling book turned Hollywood blockbuster chronicling her adopted brother Michael Oher's story of football stardom. Now 30, she's on the board of her family's Making It Happen Foundation, a co-owner of Whimsy Cookie Company, and a blogger at Collins Closets, a lifestyle blog featuring her adventures and fashion finds.
Collins met her friend Laura Boswell of Walking in Memphis in High Heels through a mutual friend in the blogging world in Memphis, where they both live. "Memphis is a big city with a small town feel," says Collins. "Our blogging community is small​,​ so we were bound to me​e​t sooner ​than later!"
Collins and Laura share not only a photographer and a hometown, but also a love of the Easter season! See how they styled a few of our Easter dresses.
How do you describe your personal style? How do you compare to one another?
Collins: ​I always like to add a touch of Southern charm. I grew up being heavily involved in sports, so my inner jock comes out in my style. Some people shy away from prints like floral patterns, but I feel like both Laura and I thrive on bold colors and big prints.
Laura: I appreciate so many styles, but am especially drawn to fun colors and prints and feminine pieces. Collins and I both appreciate casual comfortable looks, but still love throwing on a dressy dress and some heels.
What do you each admire about the other's style?​
Collins: I love Laura's effortless casual style. I am more of an all-or-nothing person. I like to wear workout/athleisure gear or I like getting dressed up. Sometimes the in-between is a little lost on me. . . and Laura rocks it! ​
Laura: Collins's jewelry collection! It is always on point. I'm always afraid that if I put on jewelry, my toddler will want to play with it and then misplace it all!
Favorite Easter memory from childhood? ​
Collins: We had these huge family Easter egg hunts. We would all go to church, then head over to my aunt's house. All the cousins would line up at the door and race to get as many eggs as we could. My favorite part was the special hidden eggs. They would have money in them and were always hidden in the most creative places. We continue the tradition to this day.
Laura: Going for Easter egg hunts at my best friend's church. They always had the best egg hunts, and I don't want to brag, but I was pretty good at finding the hidden eggs!
​How will you spend Easter this year?​
Collins: My husband and I are lucky we are both from Memphis, so we get to enjoy both of our families on Easter Sunday. We dye eggs, talk about the meaning of Easter, and cook amazing food. Well, I'm not doing any of the cooking! But I love hanging out in the kitchen and helping if I can. ​
Laura: At my mom's house with family. We plan to spend the day outdoors and watch my daughter Leighton, who is 2, Easter egg hunt. I can't wait to see how much fun she has!
What do you love about Easter in the South? ​
Collins: Well the saying is true: "Everything is bigger in the South," and Easter is no exception. One thing I really appreciate is Easter Sunday style. You really do wear your Sunday best. I remember getting a new dress every year for Easter Sunday as a girl. Then there is lunch. There are monogrammed napkins. There's sweet tea. We pull out the good silver and china. It's always a special day!
Laura: The beautiful weather. The smell of the grass. And all the pretty buttercups blooming everywhere.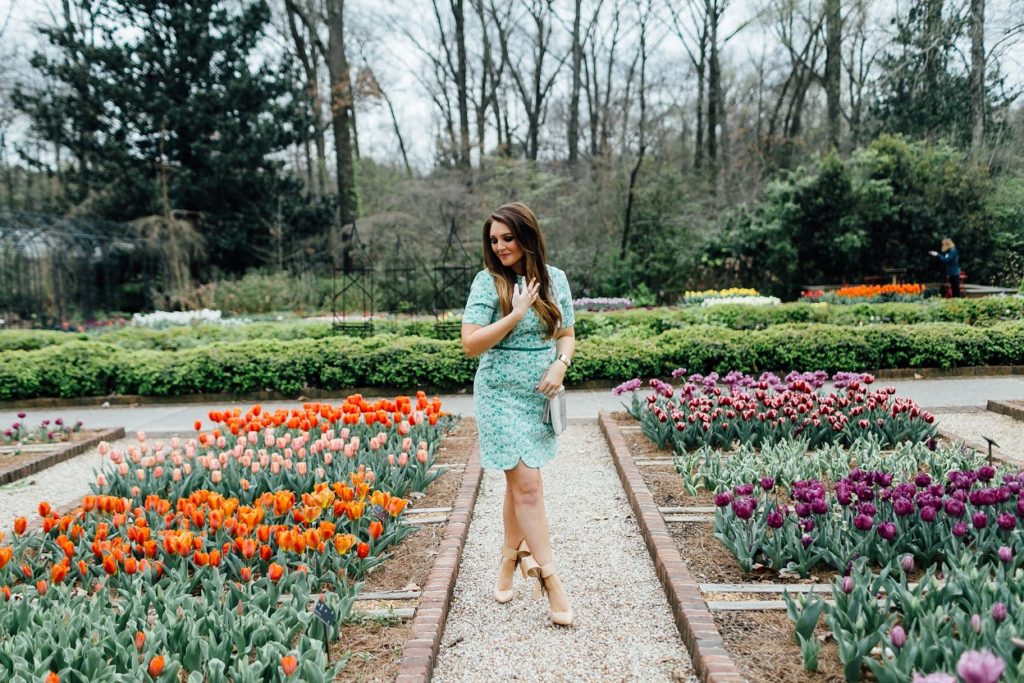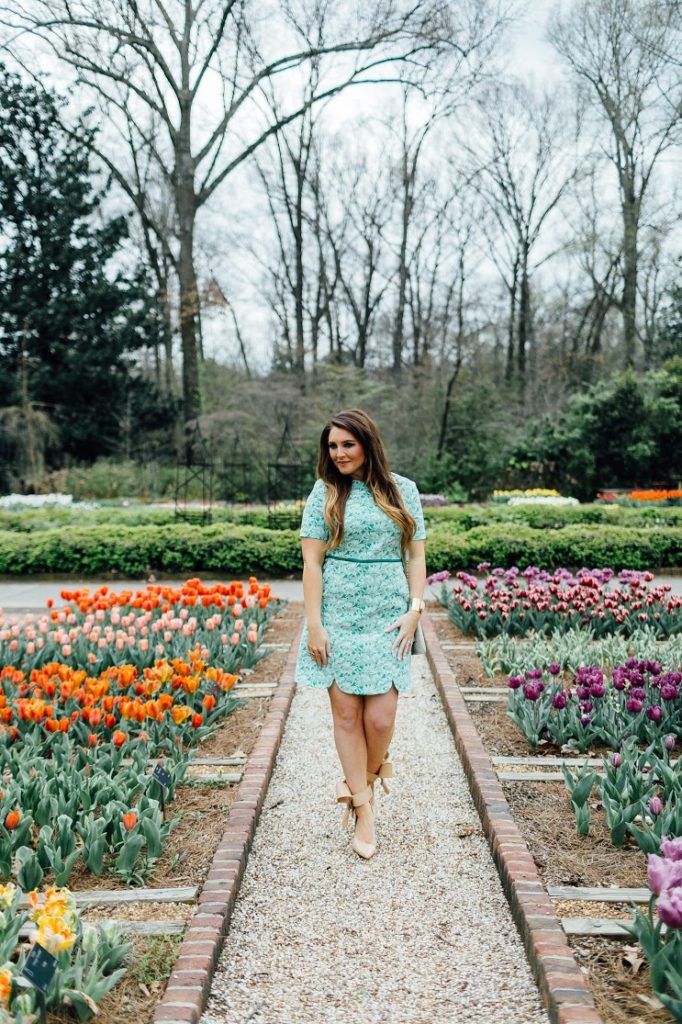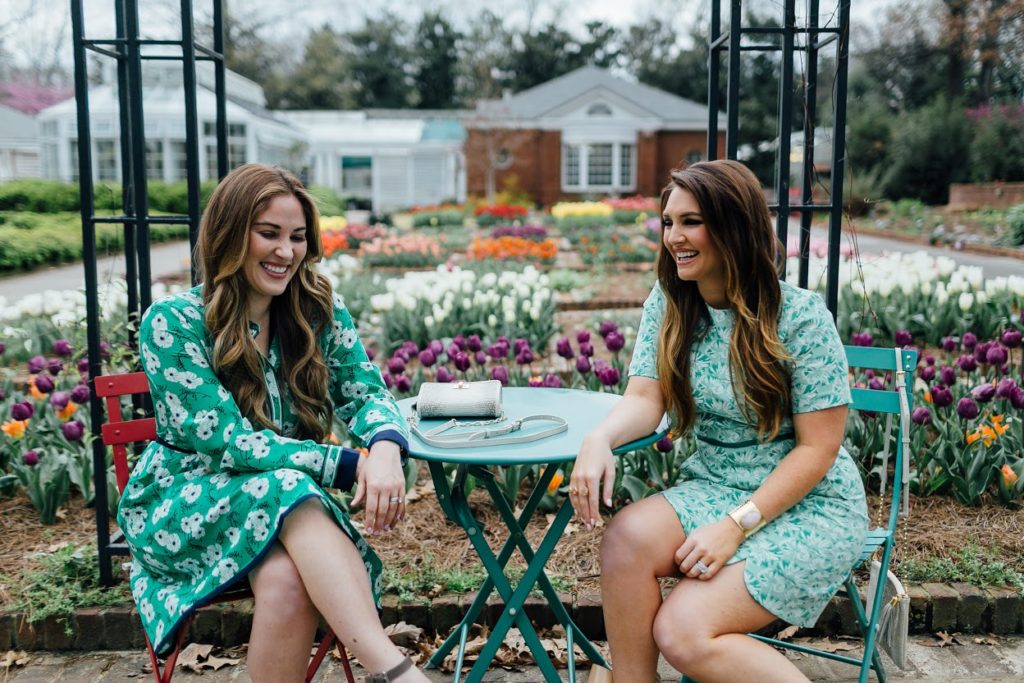 Save
Save
Save
Save