Style School: The Teacher Diva Stuns in Our Lace-Inspired Print
Ashley Robertson is a teacher-turned-full-time fashion blogger. Yet while she's no longer in the classroom, she's still educating others about beauty, style, trends, and working hard to make your dreams come true. Known on social media as The Teacher Diva, Ashley treats her blog readers and (a whopping!) 275,000 Instagram followers to regular doses of denim, extra helpings of blush and cream (they're clearly her favorite shades), and pretty pics of her hometown of Dallas, where she lives with her husband.
Here, Ashley styles our Cortland Printed Dress, a flattering throw-on-and-go crepe dress covered with a fun lace-like print.
Tell us about this dress. What drew you to it and how did you style it?
I love  the classic fit and lace-inspired print of the Cortland Printed Dress. I paired it with one of my favorite tweed jackets to keep the look feminine and traditional. It will make for the perfect Easter dress!
What are your thoughts on lace?
I think lace is a classic detail for any piece. A lace dress is a wardrobe staple, and this lace print is a fun twist on traditional lace.
How would you describe Texas style?
Very Southern and colorful.
How would you describe Dallas style—and how is it different from Texas style?
What's great about Dallas is you have a mix of everything. You will definitely see that colorful Southern style, but you also see trendy and edgy pieces.
What are your favorite things to do in Dallas in the spring?
Be outside! This is a great time to be in Dallas. The weather is (usually) so nice and pleasant! We (my husband, Austin, and I) love to walk around the Bishop Arts District or Lower Greenville. We also like the food trucks at Klyde Warren Park. They are fun to visit if we want to have a picnic or eat outside!
On that note, we love to try new places to eat. Each month we pick two new places to visit.
With the nice weather, we love to find restaurants with patios. Austin and I love Tex-Mex. Our favorite spots are Mesero and Mi Cocina.
We have a French Bulldog and love to take her on more walks this time of year. She loves being outside as much as we do. We take her to the dog park at Klyde Warren or just walk her around our neighborhood.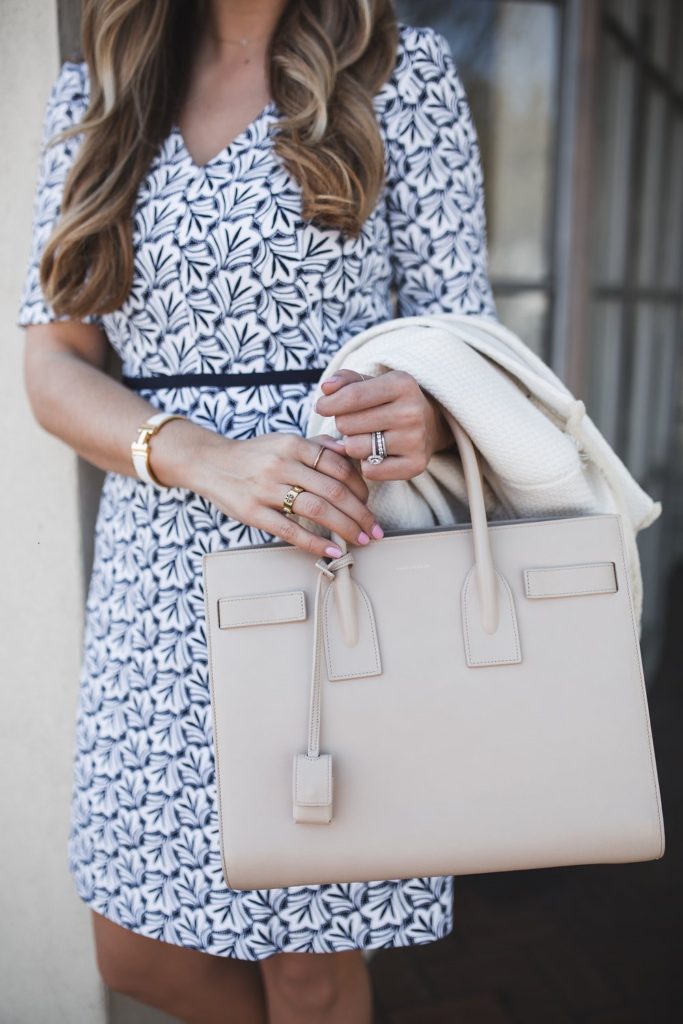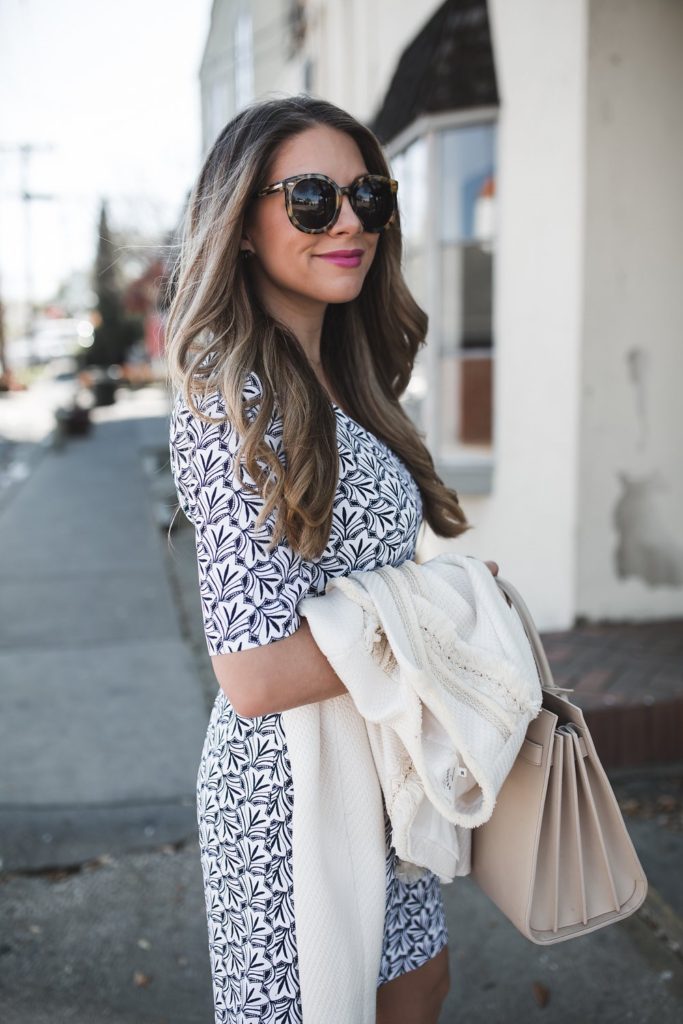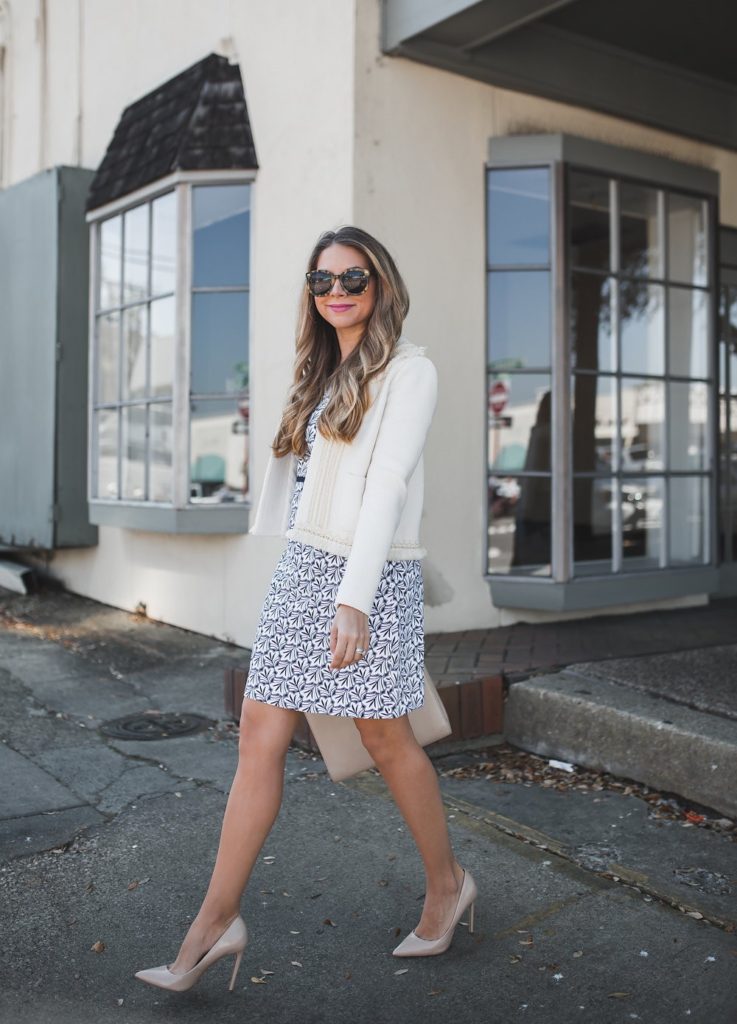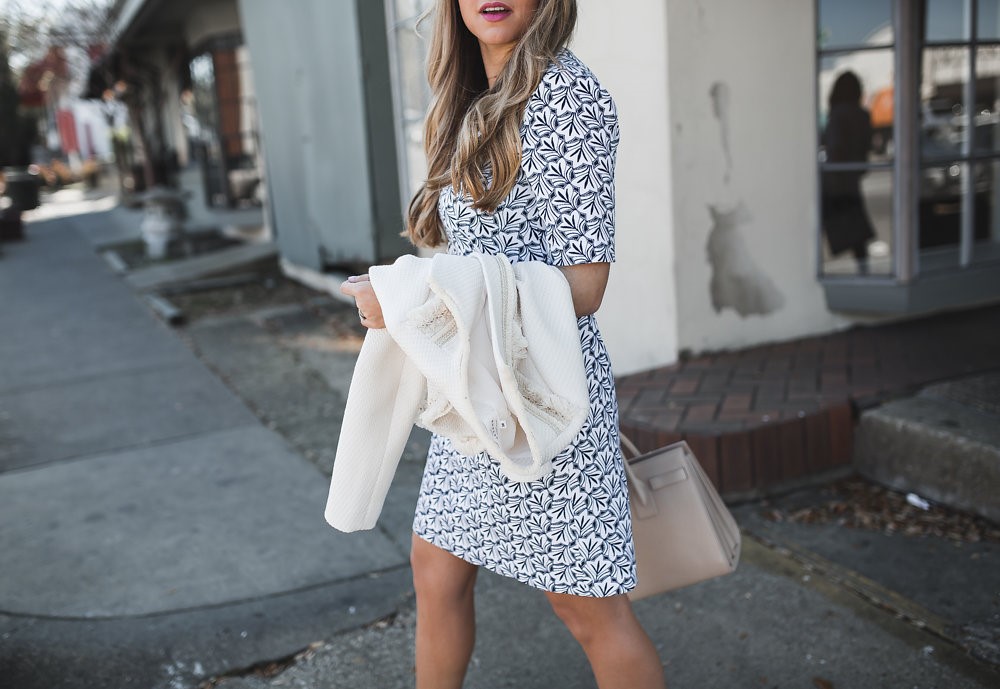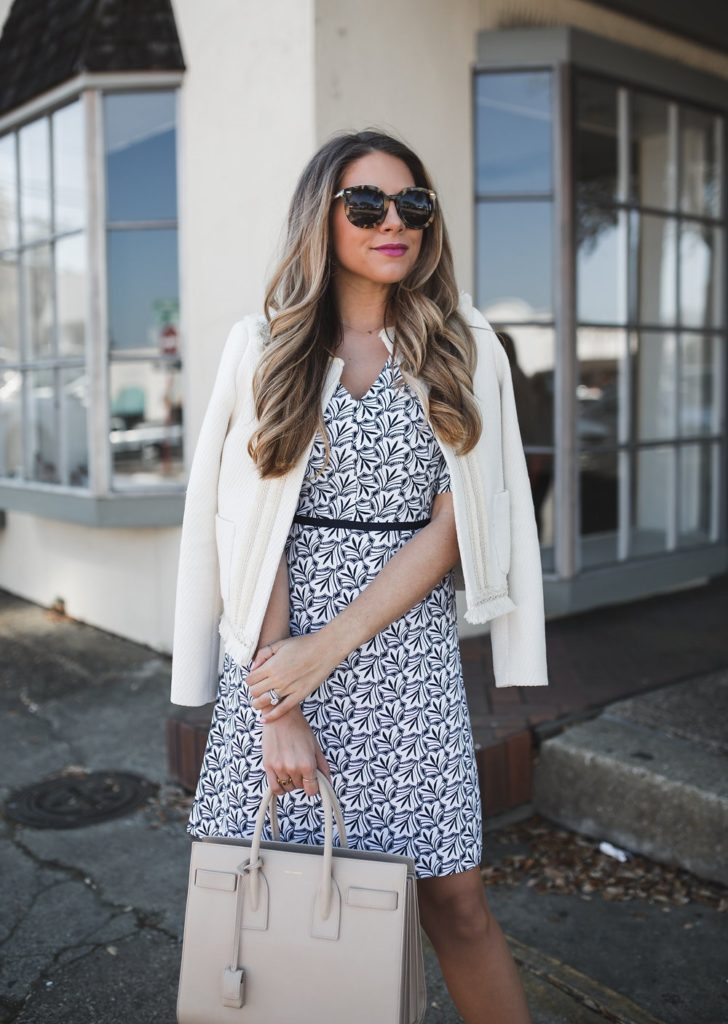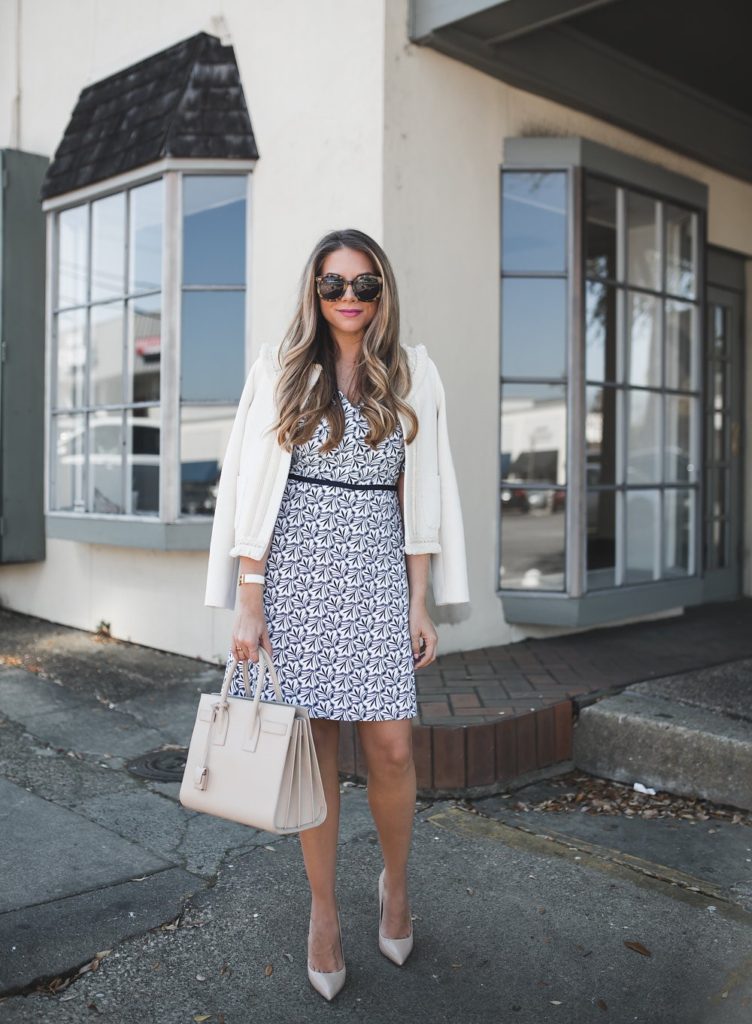 Save
Save
Save
Save