DJ Drinks: Recipes for Mardi Gras Cocktails at the Sazerac Bar
The historic Sazerac Bar in New Orleans is best known for three things: It's the home of an eponymous drink—one also known as America's first cocktail; its ornate interior boasts a rich Golden walnut bar and famous Paul Ninas murals showcasing the history of New Orleans; and during the late 1900s, it was such regular stomping grounds for former Louisiana Governor Huey P. Long that the Bar was often referred to as "Huey's office."
Located since 1949 in the Roosevelt New Orleans hotel, Sazerac Bar closed with the hotel after Hurricane Katrina and re-opened to pomp and circumstance in 2009. The bar's location just outside the French Quarter makes it the perfect place to experience the excitement of New Orleans, while avoiding the chaos of Bourbon Street.
With Mardi Gras season upon us, Sazerac Bar—with its famous Carnival cocktails—is one of our favorite places to stop for a drink. Read on for a bit from Andy Popovich, bartender at Sazerac Bar, who shared a pair of Mardi Gras cocktail recipes with us.
Tell us about these cocktails (recipes below).
In celebration of Carnival Season, which began on January 6, Sazerac Bar and The Fountain Lounge at The Roosevelt New Orleans, a Waldorf Astoria hotel, feature two cocktails celebrating all of the kings and queens of New Orleans parades: Vive Le Roi, meaning '"long live the king" and Vive Le Reine, meaning "long live the queen."  "Long live the King" and "Long live the Queen" are cries heard for centuries in French aristocracy and are still heard during parades here in the Crescent City. We love to take the spirit of Mardi Gras in New Orleans and incorporate it into the spirits we serve here at The Roosevelt.
How would you serve these cocktails?
Vive Le Reine is served in a martini glass for the queen. It acts like an upside down dress, which resembles the elaborate queen dresses worn during Mardi Gras balls and atop the parade floats. The cocktail is garnished with sprinkles of purple, green, and gold–the colors of Mardi Gras. Vive Le Roi is served in a flute for the king and is garnished with an orange twist and a Luxardo cherry.
What would you pair the cocktails with?
These drinks go great with king cake, of course! Teddy's Café, just down the lobby from the Sazerac Bar, has juicy king cakes in two flavors to choose from–honey almond thyme and Nutella.
How do you approach Mardi Gras cocktails in general?
During the most celebratory time of year in New Orleans, we love to bring in the spirit and excitement from the parade route right to our bar by adding some sparkle and "royalty" to our cocktail list. The Roosevelt is right in the middle of the hustle and bustle in downtown New Orleans, so we like to be a place where revelers can stop in for a spirited drink and jump right back into the fun.
What's your favorite thing about Mardi Gras in New Orleans?
Mardi Gras is all about being with family and friends and enjoying the works of arts designed on the parade floats and eating delicious king cake. It's a special time of celebration that can't be found anywhere else.
Can you provide three tips for doing Mardi Gras like a local?
Eating Popeyes on the parade route is a must! You also need to find the unique spots in the French Quarter, where you will find locals dressed up for festivities. Lastly, dress up like the kings and queens that you are! Laissez les bon temps rouler!
Recipes for Mardi Gras Cocktails from Sazerac Bar at The Roosevelt New Orleans Hotel

In celebration of Carnival Season, the Sazerac Bar features two cocktails celebrating all of the Kings and Queens of New Orleans' parades.
Recipe for Vive Le Roi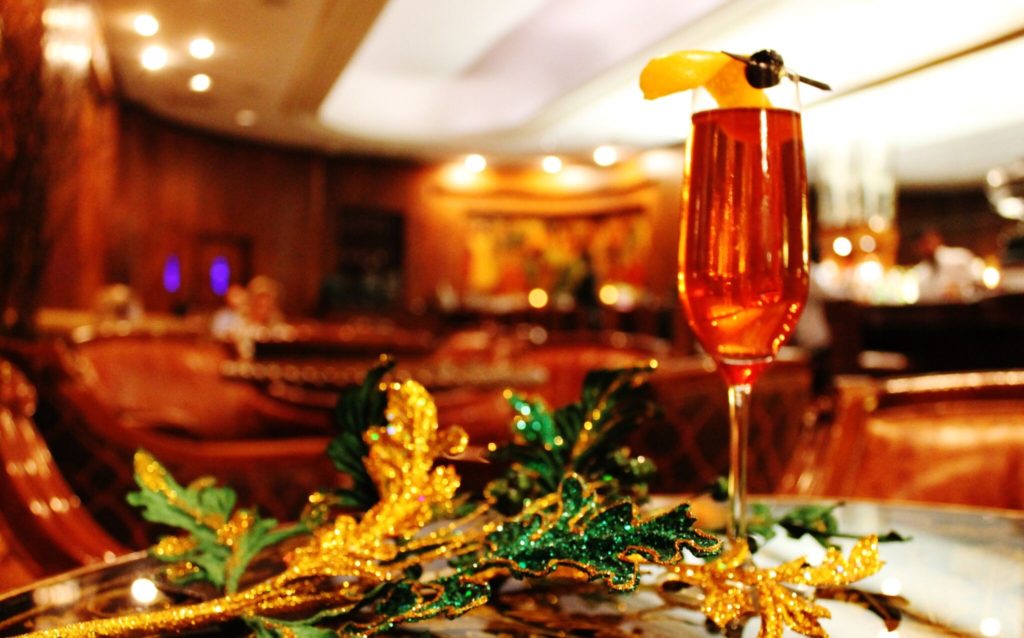 Ingredients
¾ oz. Grand Marnier
¾ oz. Chambord
2 dashes Regan's Orange Bitters
Dash of sparkling wine
Directions
Add first three ingredients to a shaker.
Add ice and stir.
Strain the mix into a chilled flute glass.
Garnish with a Luxardo cherry and an orange twist and top with a dash of sparkling wine.
Recipe for Vive Le Reine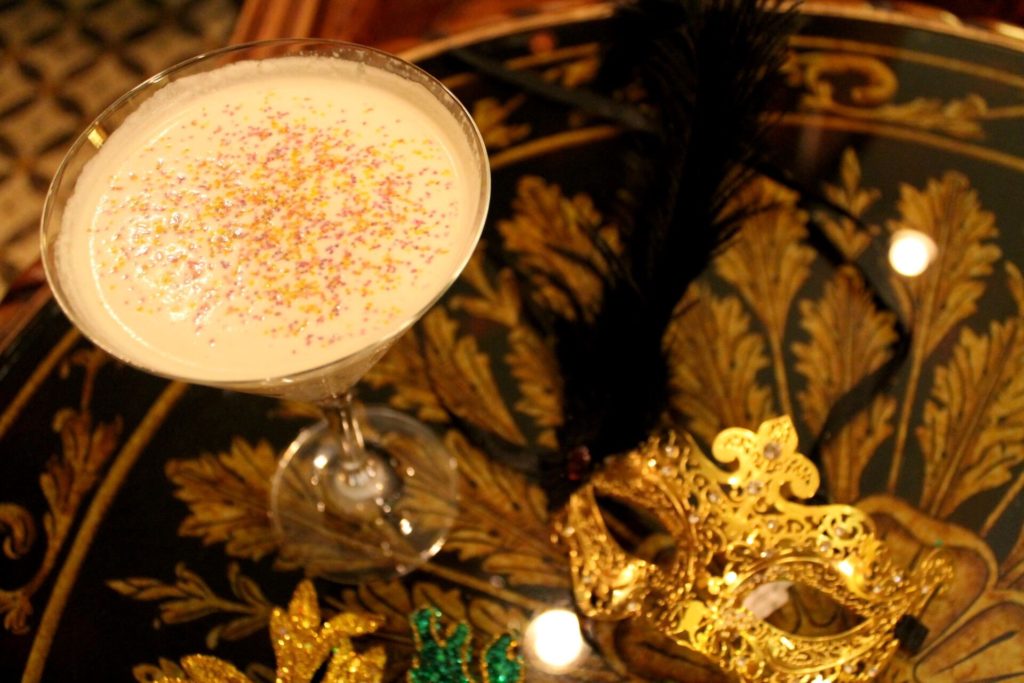 Ingredients
¾ oz. Fireball Cinnamon Whiskey
¾ oz. White Crème de Cacao
3 dashes of Vanilla Extract
2 oz. heavy cream
Directions
Add all ingredients to a shaker.
Add ice and shake.
Strain the mix into a martini glass.
Garnish with purple, green, and yellow sugar.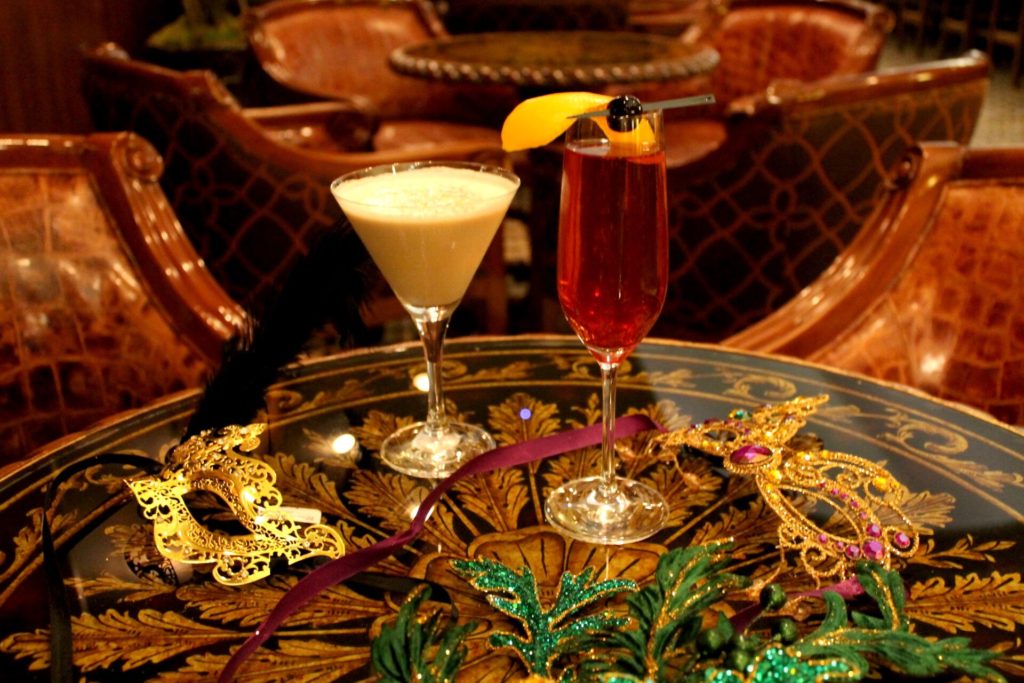 Save
Save
Save