February 16, 2017 • STYLE
Love You, Mean It Launches Our Celebration Collection
Our brand new Draper James Celebration Collection is all about the good times—most especially, weddings! From our "I Do" Trinket Tray to our Champagne Flute Set to our Forever and Ever Sweatshirt and more, we are all about the Big Day.
So who better to help us kick off the new Collection than Allison Hollins? The Dallas-based blogger behind fashion and lifestyle site Love You, Mean It is getting married this May to her college sweetheart. She took us along for her bridal shower brunch.
We love the engagement photos of you and your fiancé, Ben! Will you share a bit about how you met and got engaged? 
Ben and I met at a SMU tailgate! I was just starting my senior year in undergrad and Ben had just started his first year in graduate school. I stopped by his tailgate with a few of my girlfriends, and the rest is history!
Ben proposed on February 19th, 2016—almost exactly a year ago! He had asked me to come over for lunch, which was nothing out of the ordinary. He got down on one knee right in the kitchen and asked me to marry him. It was simple, but perfect! We were together, in our future home, and it was just right. A few hours after the engagement, all of our family and friends showed up for a big ol' celebration. (You can read the full story of our engagement here.)
Tell us a bit about your wedding. (Love that you are getting married in Lexington—we are opening a store there!)
I was born and raised in Lexington, KY, and have always dreamed of getting married back home. In terms of a venue, the Keeneland race course was a no-brainer. It's a historic Lexington landmark that showcases some of the best qualities of the Bluegrass! Weather permitting, we will have our ceremony in a field outside and our reception in an open air barn!
What are you up to in these pics?
Earlier this month, my sister (who is my maid of honor) and my bridesmaids threw a bridal shower for me here in Dallas. I thought the Dunaway Vines Bow Dress was absolutely perfect for the occasion. The pale pink and the floral print are ultra-feminine and the navy ribbon bows are not only delicate, but also flattering! Since the dress speaks for itself, I paired it with some light pink strappy sandals and minimal jewelry!
Your sister wore our Draper James Rosslyn Dress. How did she style it?
She was drawn to the dress for the classic silhouette. The lace detailing was flirty and fun, but also subtle enough that she will be able to wear this dress over and over again!
We love how you incorporated the items from our Draper James Celebration Collection. . . 
If you know me, you know I love anything blue-and-white! The Draper James Celebration Collection has some of my favorites items I've received while being engaged! One of the first lessons I've learned since getting engaged is that you can never have too many ring dishes! I have them by my kitchen sink, on my bedside table, and in my bathroom! Anywhere I might potentially take my ring off, I want to know exactly where it should go. My sister and I also used the champagne flutes to toast the day before we headed out to the bridal shower.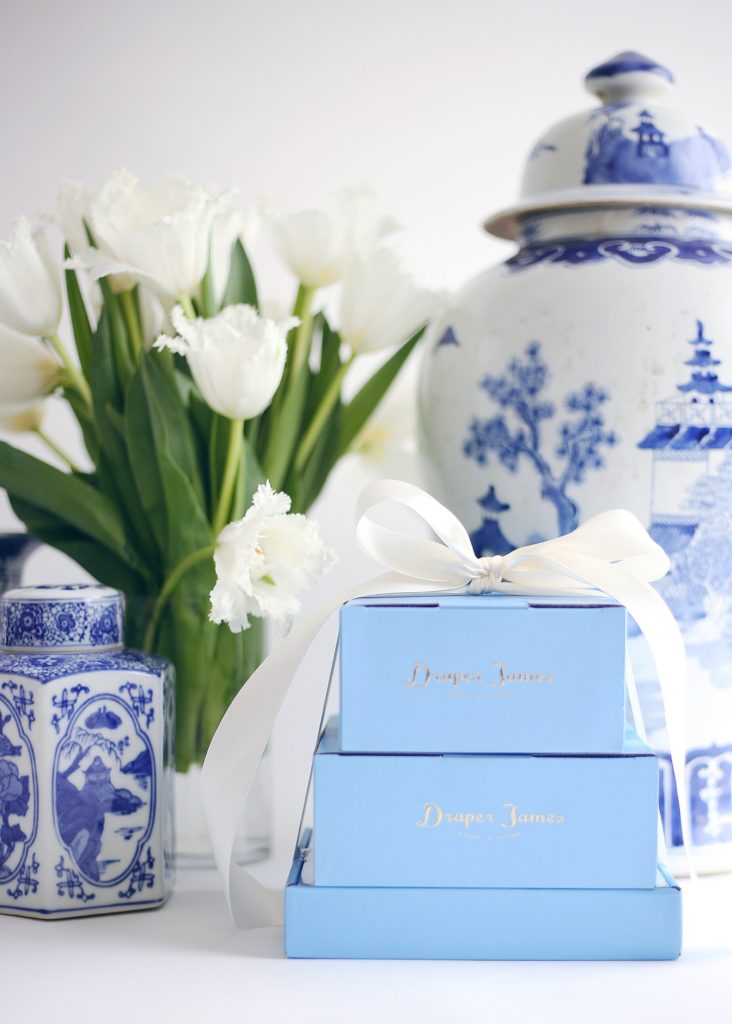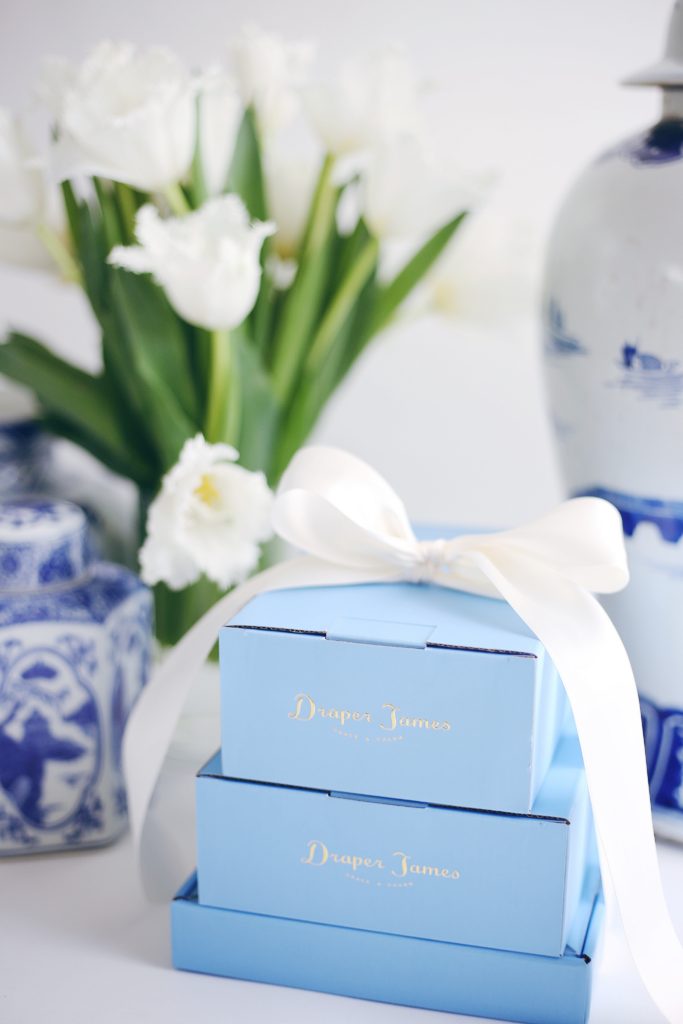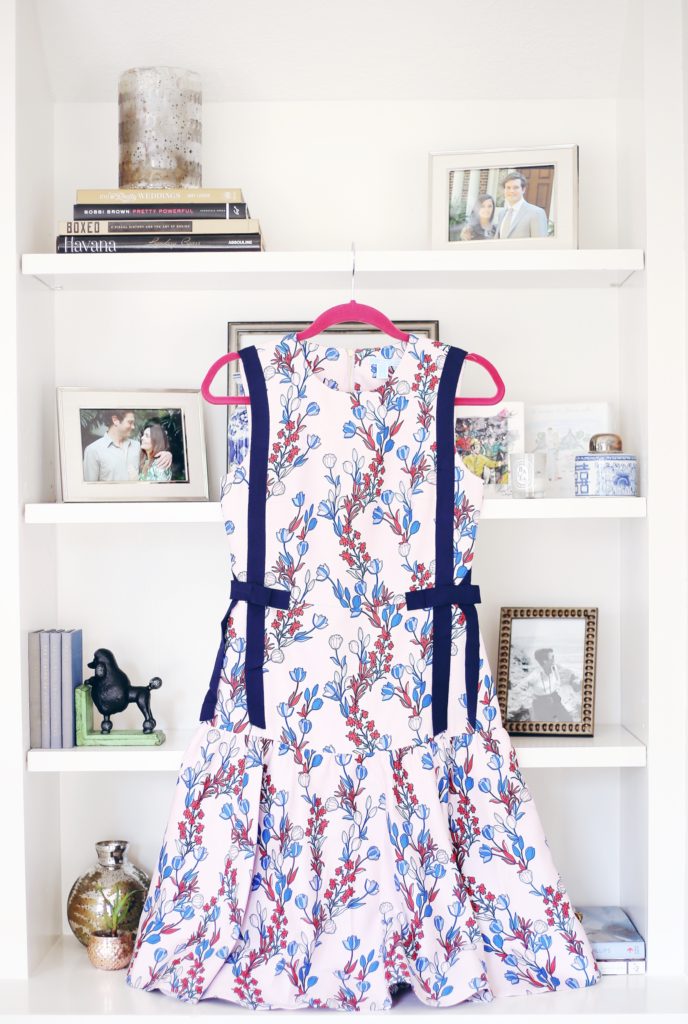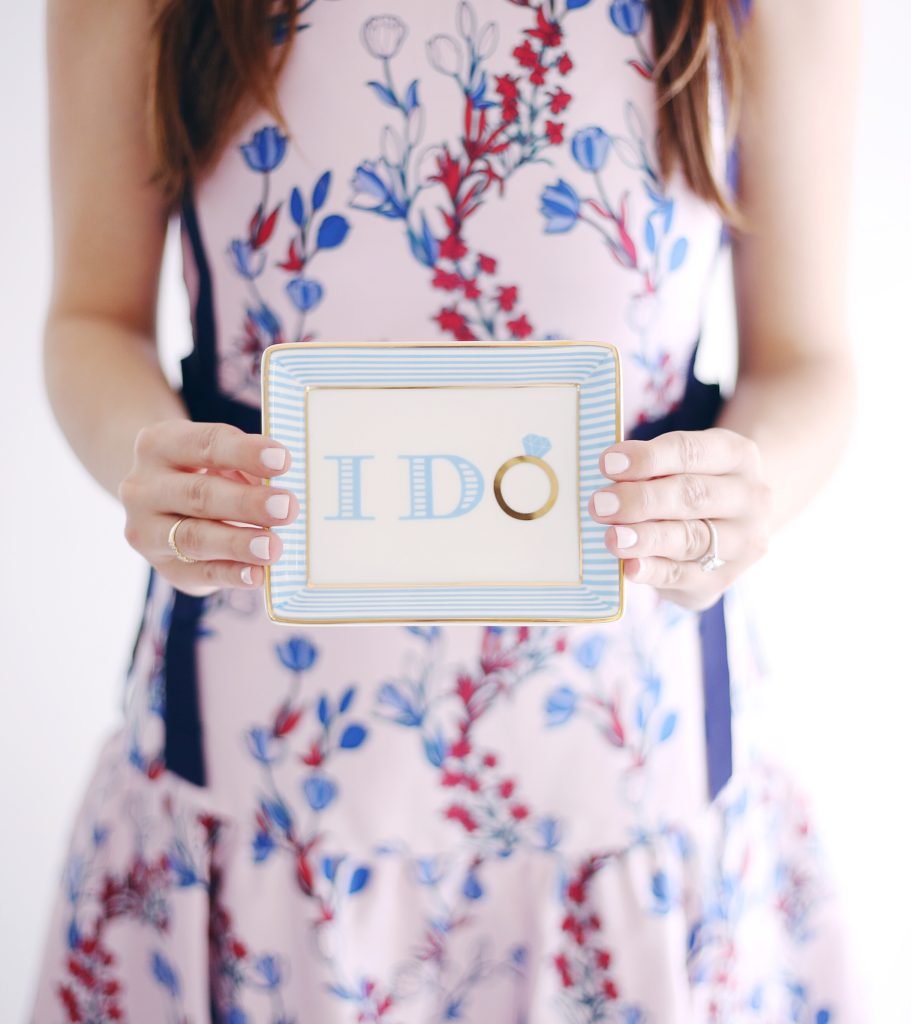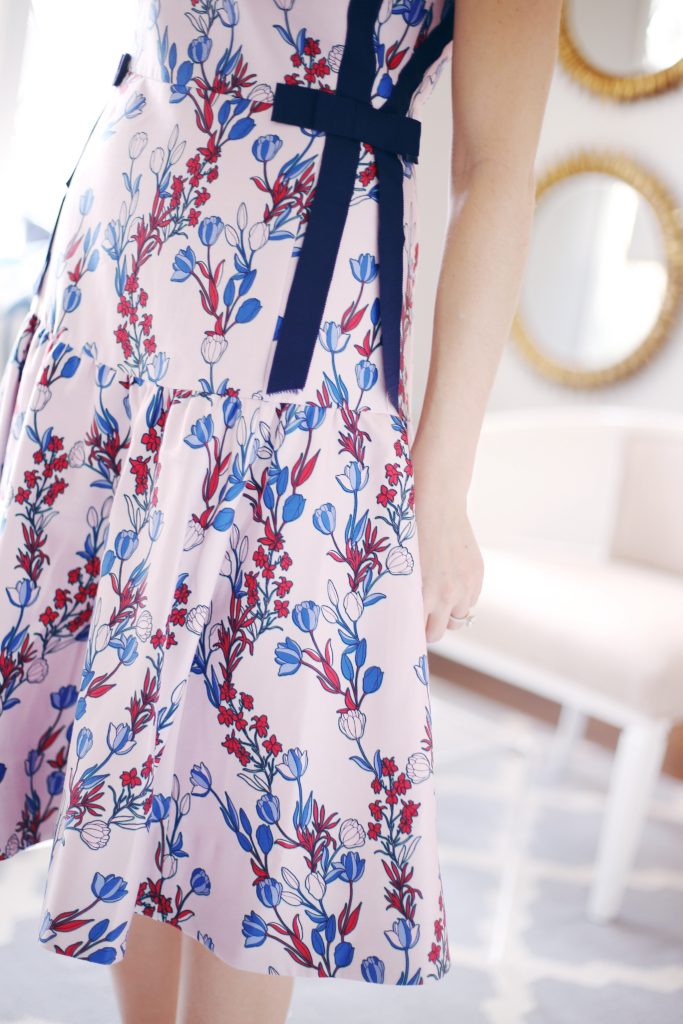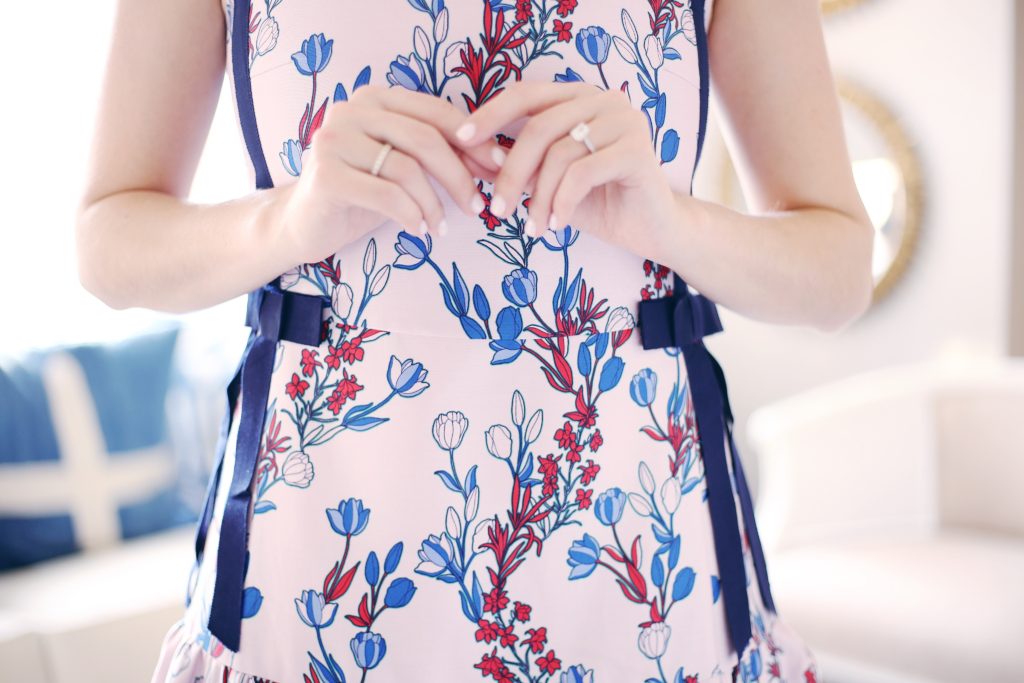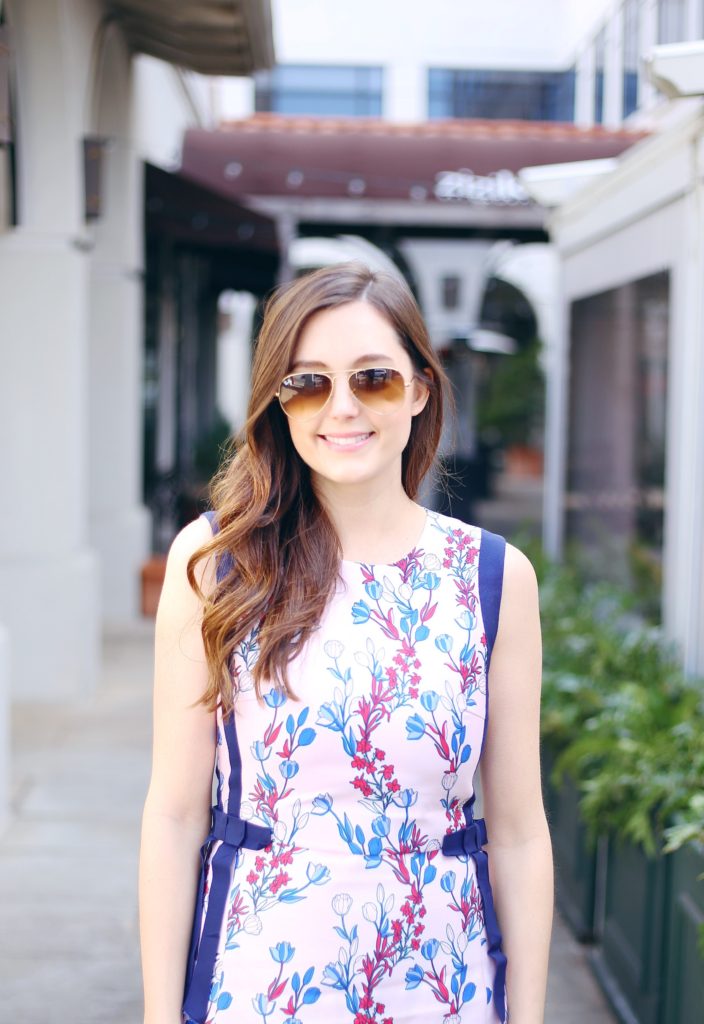 Save
Save