Style School: Krystal Schlegel on Dressing Down (But Still Dashing!) in December
Talk of "what to wear" during the holidays usually lends itself to dressing for parties and other fancy affairs. But what of the rest of the season—the errand running, shopping, and even, dare we say, the relaxing and hot cocoa drinking?
Here, Krystal Schlegel, one of our favorite Dallas fashion bloggers, offers up her tips on dressing "down"—stylishly, of course—in December.
What drew you to these Draper James pieces?
There is nothing I enjoy more than cuddling up with a hot chocolate and a chunky sweater over the holidays. I love how cozy this cardigan is. I paired it with this versatile ladylike blouse that can be worn more casually during the day and dressed up with heels in the evening.
Can you share some tips on styling more casual looks for this time of year?
My go-to outfit this time of year is jeans, comfortable boots, and a big sweater for holiday shopping and errands. It is a laid-back, yet classic look that is so easy to put together.
It's December 15th already! What's left on your holiday to-do list?
My shopping and wrapping is done, so now I can relax and spend quality time with my boyfriend, family, and friends.
Holiday plans and favorite traditions?
My sisters, mom, and I all wear matching Christmas pajamas while cooking all day long on Christmas. We rotate every year who gets to pick them out and give them out after the candlelight church service on Christmas Eve. My mom loves to host a big Southern Christmas and welcomes everyone at home for an intimate dinner party.
What do you love about the holiday season in Dallas?
As much as I enjoy the casual moments, I also love getting ready for holiday parties! Here you'll find big blown-out hair, pretty makeup, lots of sparkles, and big Southern smiles. Texas girls like to get dressed up!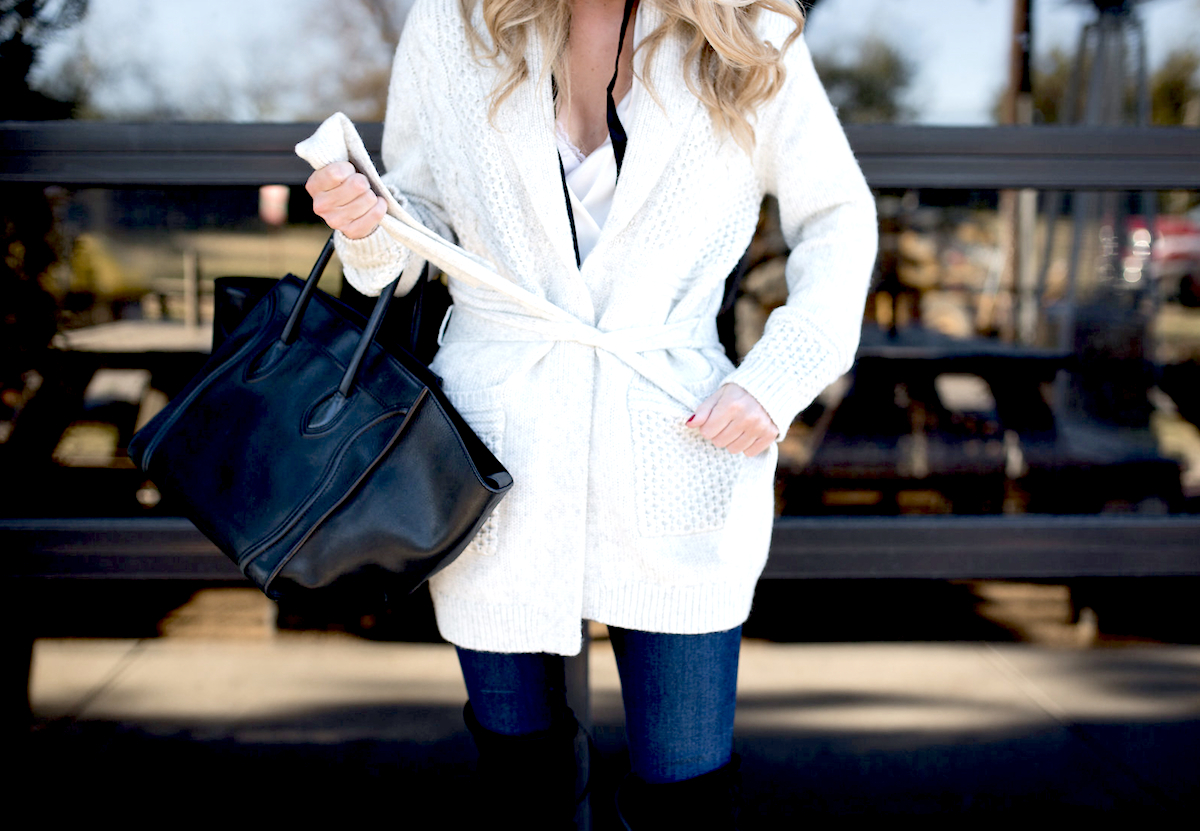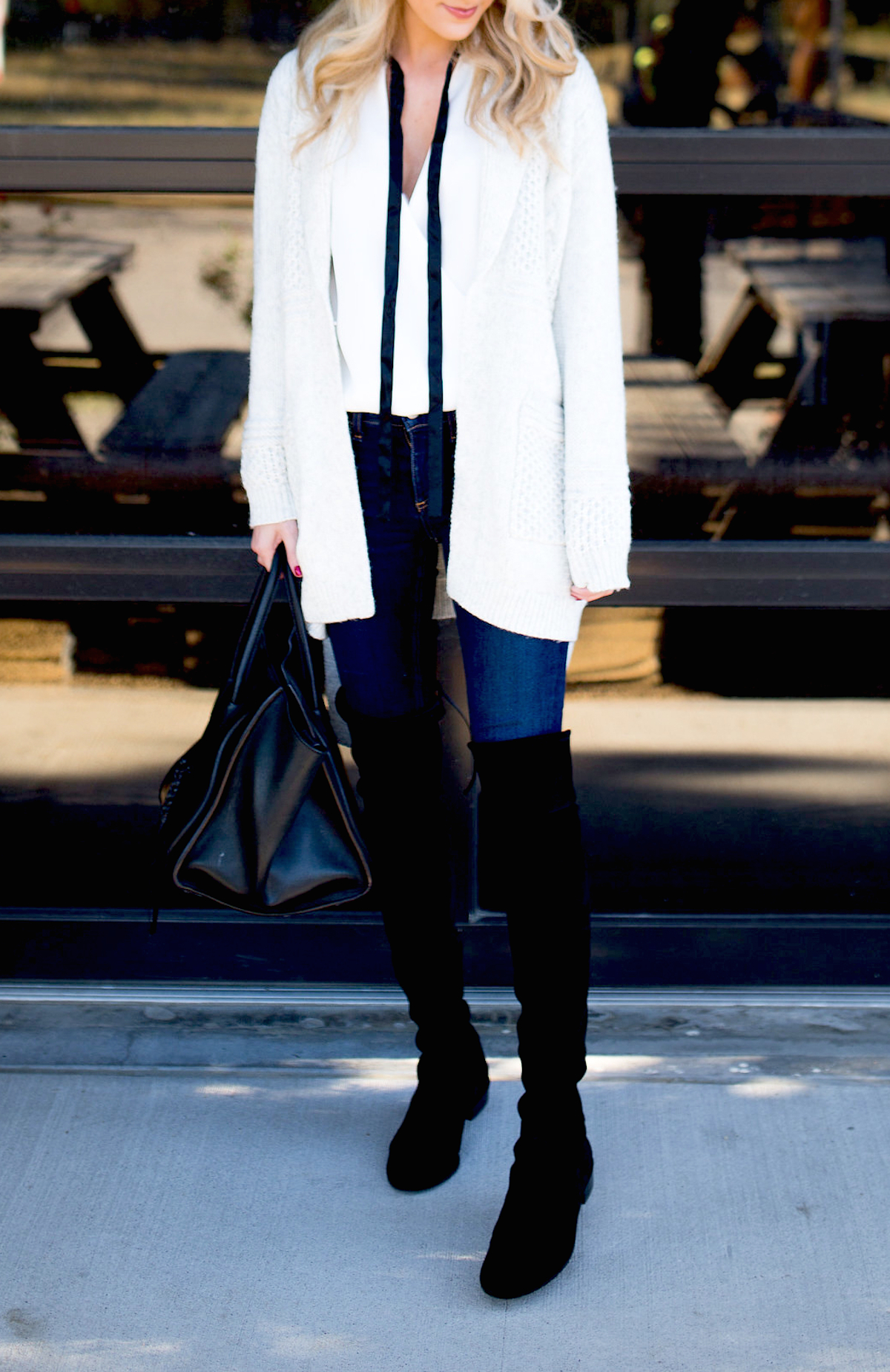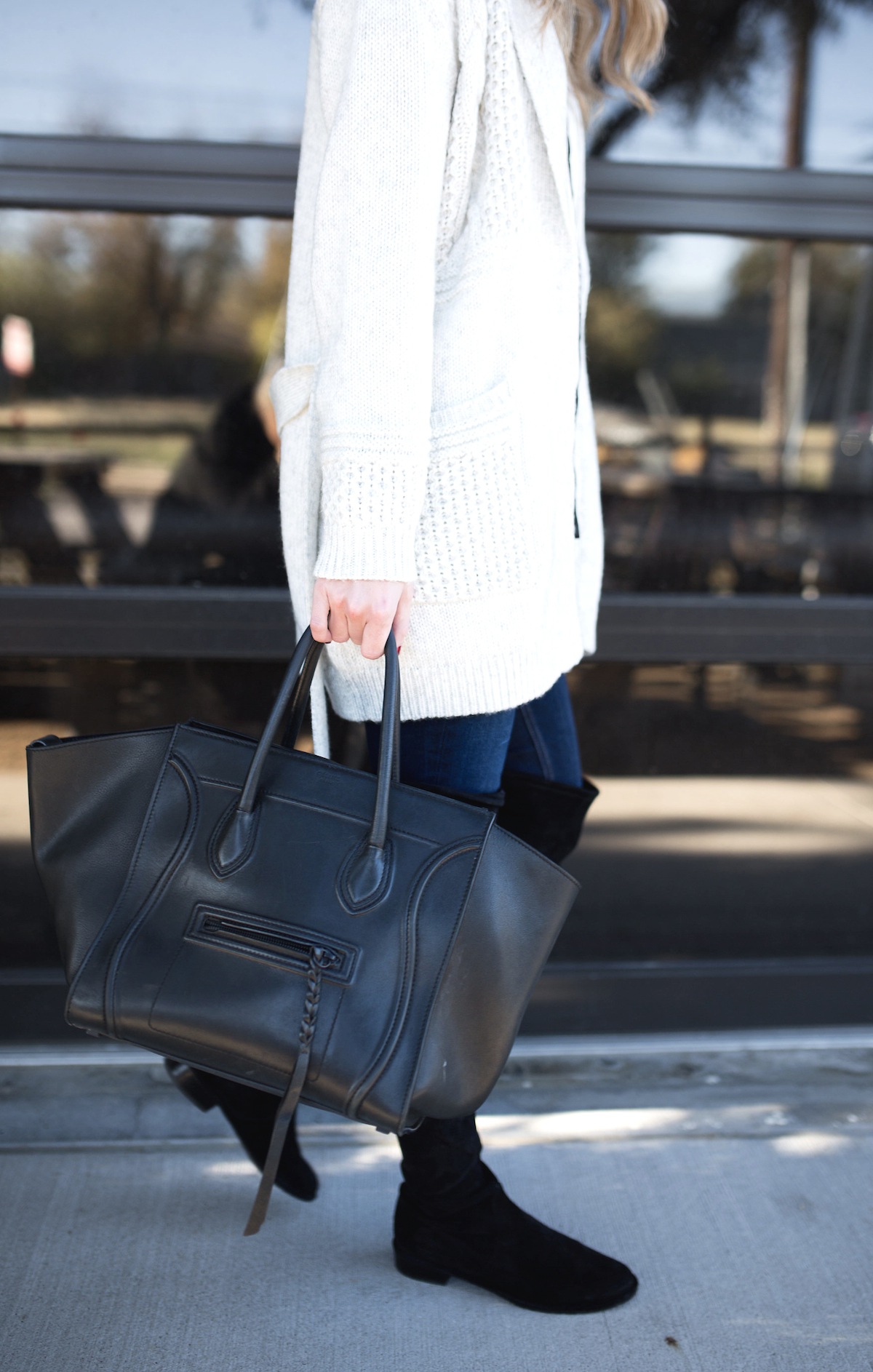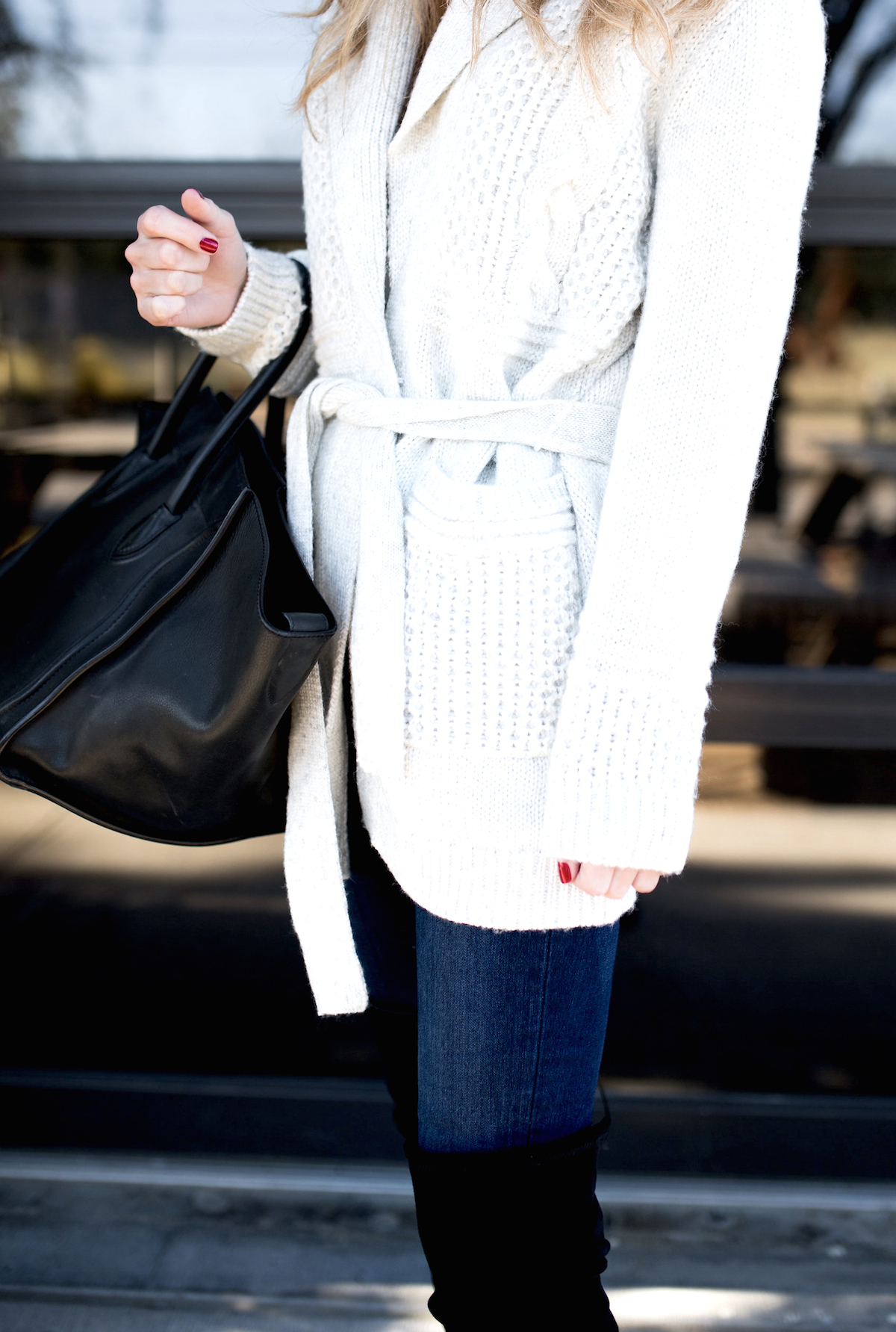 Save
Save
Save