DJ Dines: Blackberry Farm's Shaved Ham & Honey Poached Apples [RECIPE]
Blackberry Farm is a treasured spot for Reese and her whole family. And it's no wonder: Located in the Smoky Mountains of Tennessee about 45 minutes from Knoxville, this family-owned resort epitomizes contemporary Southern hospitality at its most luxurious.
The 4,200-acre property offers the opportunity for countless activities, from hiking to fly fishing to carriage rides. You can spa or work out in the immaculate facilities, or relish the views from the well-appointed rooms. The Farm also puts on dozens of events throughout the year featuring headline-making chefs, musicians, athletes, winemakers, and more. (You can find the 2017 schedule here.)
But the real draw is the land's bounty—from the vegetables that come from the gardens, to the meat from the livestock, to the cheese from the dairy. The resort's renowned cuisine is sourced from the Farm itself and the nearby region.
Cassidee Dabney, Executive Chef at The Barn restaurant at Blackberry Farm, helps spearhead the innovative food program. Just in time for Christmas and New Year's, she shared Blackberry Farm's recipe for Shaved Ham and Honey Poached Apples with us. "It's a perfect entertaining salad for the end to the busy holiday season," she says.
To make the salad, Chef Cassidee and her team use ham from Benton's, a Tennessee-based purveyor specializing in slow cured country hams. You can purchase the ham on the Blackberry Farm website or simply use high quality ham purchased from your local butcher.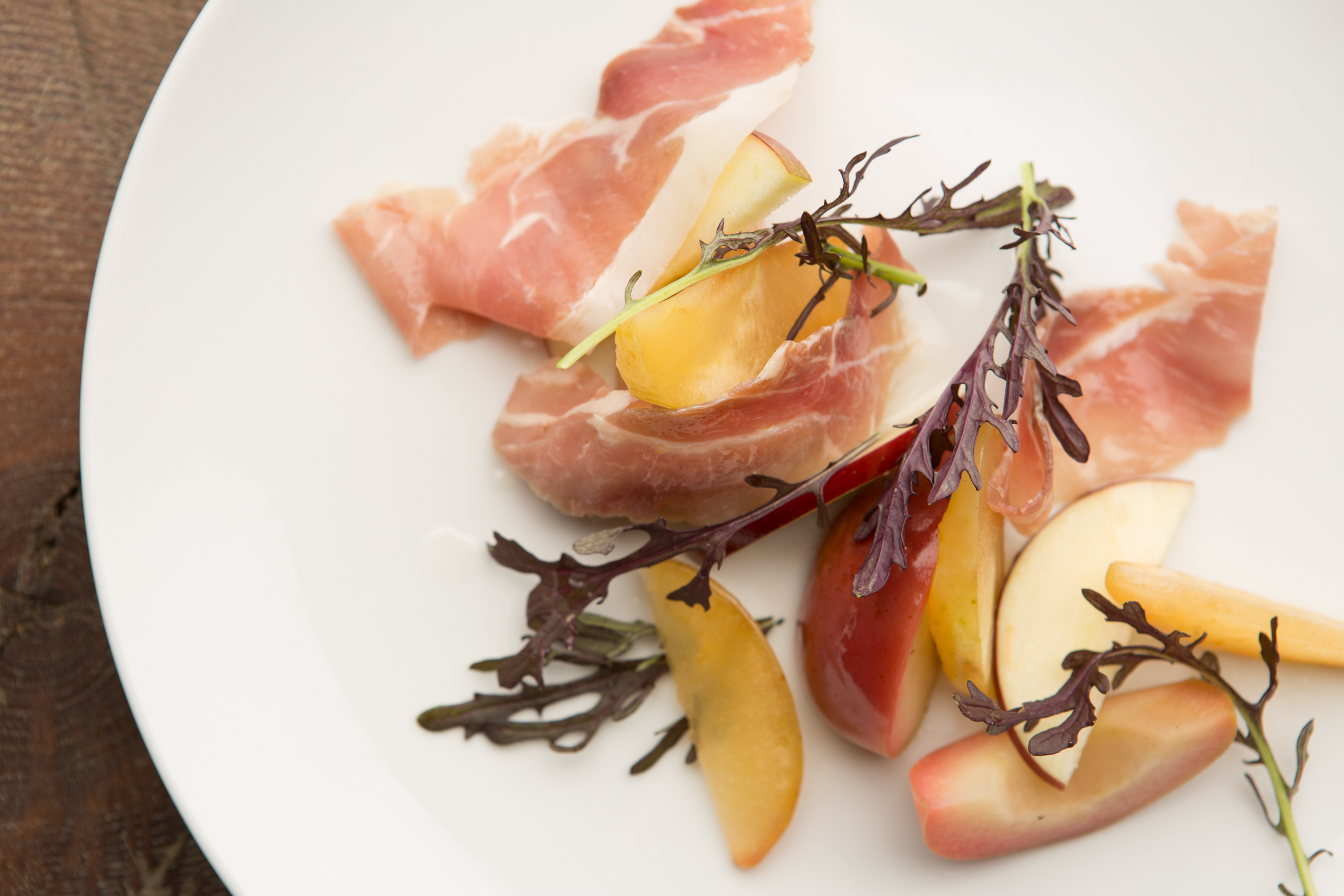 Blackberry Farm's Recipe for Shaved Ham & Honey Poached Apples
Ingredients
6 thin slices of Benton's aged country ham (or use country ham from your local butcher)
3 heirloom apples
¼ cup good quality apple cider vinegar, with the "mother"
½ cup local wildflower honey
2 tablespoons of water
Spicy winter greens like arugula, mizuna or baby kale
Directions
Cut the apples in half and remove the core. Mix the honey, water and apple cider vinegar together to make a thick dressing. Slice the apples thinly and toss in the vinaigrette. Top with the shaved ham and spicy greens.
Below, images of Blackberry Farm.
Save
Save
Save
Save
Save
Save