DJ Dines: The Local Vegan Does a Tailgate
If your idea of tailgate grub is dip with endless chips, buffalo wings, and bowls overflowing with chili, then you and Bailey Rae have a lot in common. The only difference between her menu and your usual one, perhaps, is that hers is entirely meat and dairy free.
Bailey is the food writer, recipe developer and blogger behind The Local Vegan, where she promotes a healthy, veggie-loving lifestyle. (See our previous profile of her here.) Raised on a farm in Iowa and now residing in Nashville, she loves a good tailgate as much as we do—and she knows how to put on a good one without abandoning her principles.
Read on for more and click for here recipes (and mouthwatering overhead videos) for Eat Your Heart Out Vegan Queso, Buffalo Cauliflower Wings, and Chipotle Stout Chili.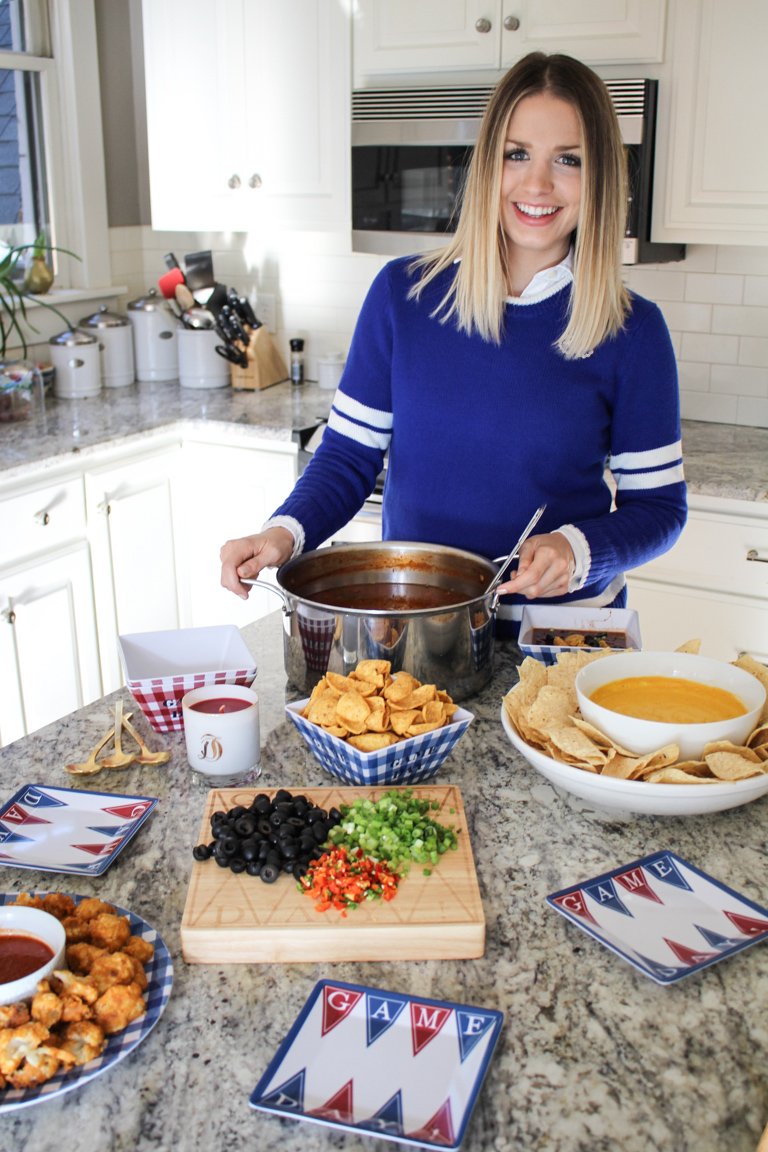 "I love having all my friends over for football games," says Bailey, who is wore our Tailgate Sweater to prep this tailgate feast. "That way everyone can be together while watching their favorite teams play. We often have two games on at once. There is nothing better than a house full of friends, a fall breeze blowing through the house, a game on inside and a game on out, and a kitchen full of finger foods. In the South rivalries are no joke and fans are loyal, making football games extra intense and fun."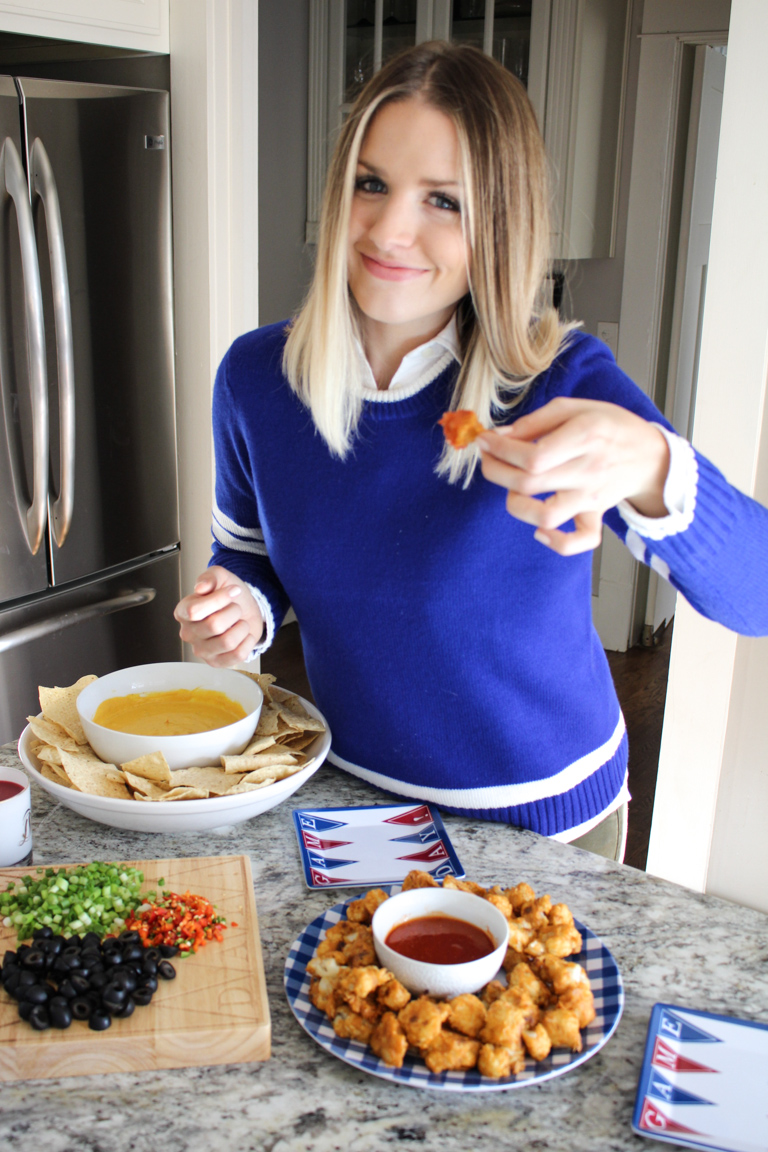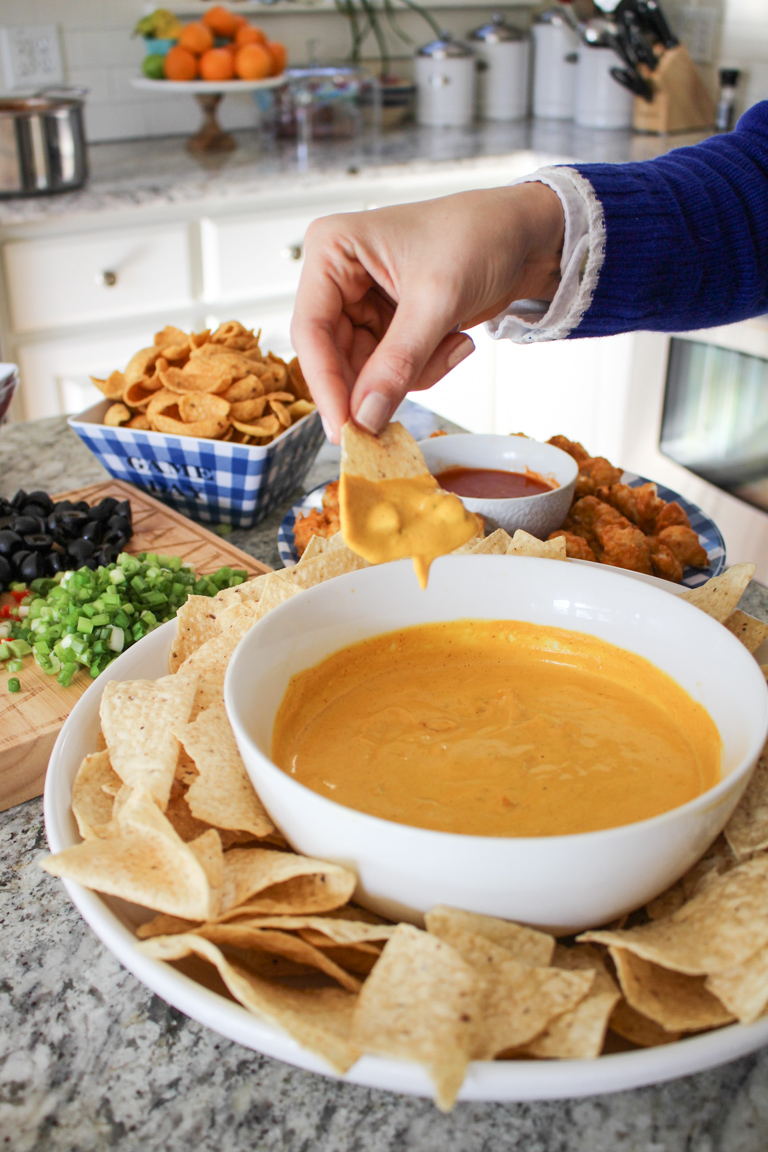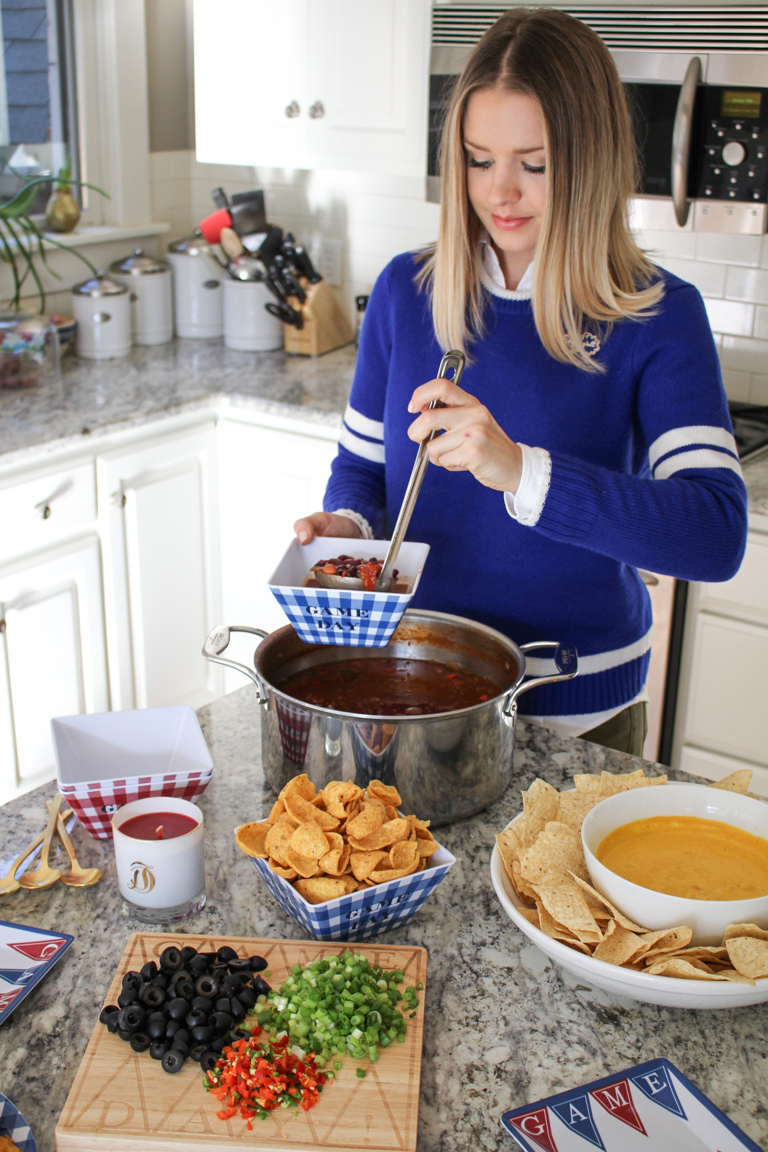 "I'm honestly not partial to any specific team," says Bailey. "I'll either cheer for the underdog, or because blue is my favorite color, cheer for the team in blue! The Draper James 
Tailgate Sweater
is so cute and the tabletop items are perfect for any football party. They are fun and festive, making your table spread fun and classy. The
Game Day Cheese Board
was great for the tailgate toppings; the 
Game Day Snack Plates
worked for everything; and the
bowls
made the chili taste even better."
Save
Save