DJ Drinks: Holiday Libations for All Ages [RECIPES]
A party can boast fancy food and décor galore. But if it's lacking in the drinks department, why even bother?
With holiday entertaining season upon us, we turned to entertaining expert Michiel Perry of Black Southern Belle to provide us with recipes for two seasonal specialties that will please kids and grown-ups alike. "Cranberry Shirley Temple and Apple Cider with a  Southern Twist are great drinks for the fall or winter and are perfect for guests with children," Michiel says. "Put them in a champagne glass or great mug and everyone will feel like a part of the party."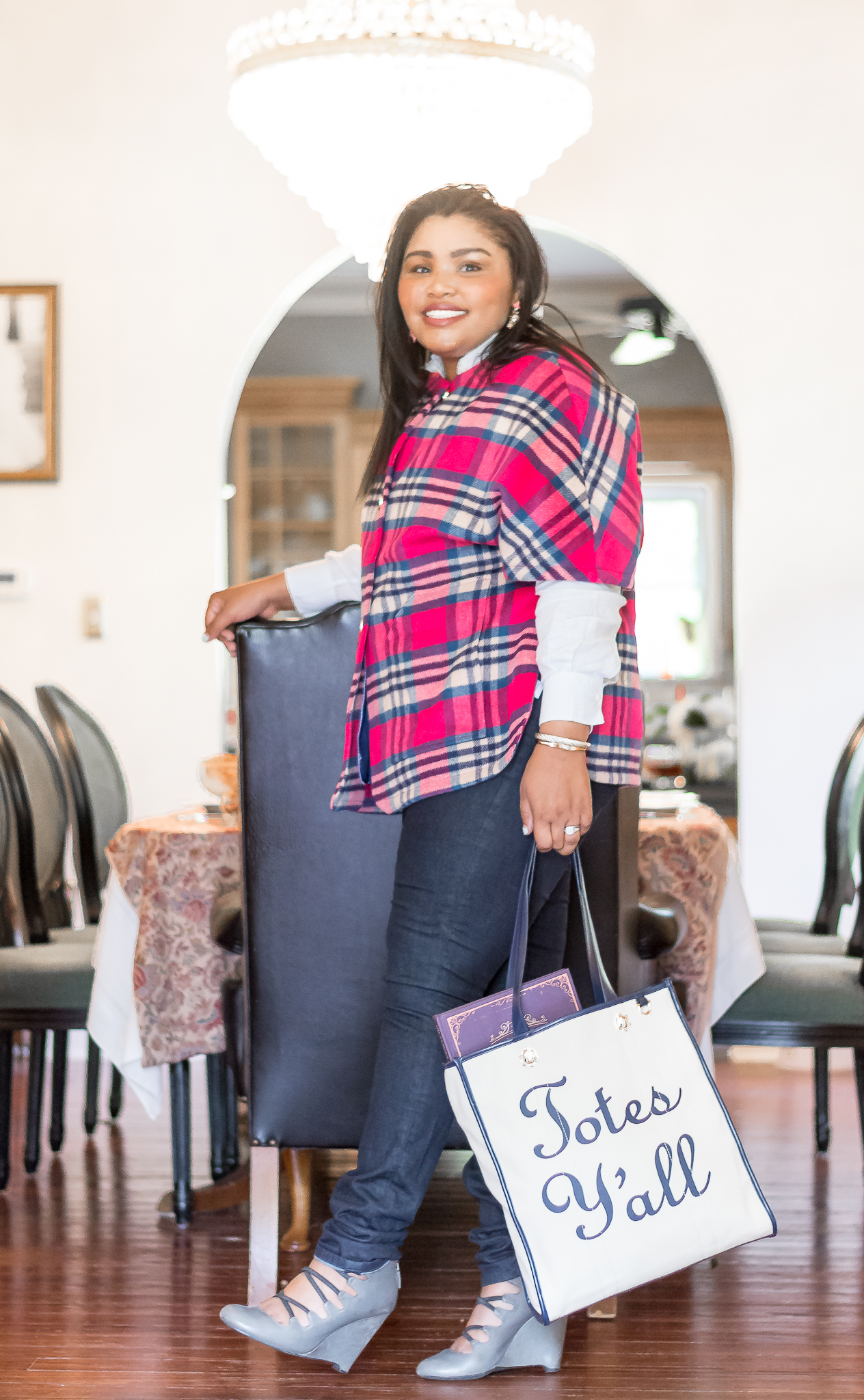 Michiel was also drawn to our Draper James Scotty Check Clayton Cape, which she paired with our Totes, Y'all Vanderbilt Tote. "I love everything about these two capes, especially the fun twist on classic shapes and styles," she says. "Both are perfect for dressing up or down for any seasonal event, from tailgating to a wedding to a holiday party. Not to mention my mom has already tried to wear them. I know I made a great choice when Mom likes it!"
Apple Cider with a Southern Twist
Ingredients
1 gallon unsweetened iced tea
1 gallon of apple cider
5 tablespoons of honey
4 apples
1 tablespoon of cinnamon
Directions
Cut the applies. Mix apple cider and iced tea in a pitcher. Add honey, cut apples, and cinnamon. Pour into a pot and boil. Lower heat to medium so the drink remains at a low boil. Let soak in pot for at least 2 hours before event and serve warm.
Cranberry Shirley Temple
Ingredients
1 gallon iced tea
1 gallon of sparkling cider
1 quart of cranberry cider
1 pint of caramel
1 quart of fresh or dried cranberries
Directions
Mix sparkling cider, cranberry cider, and iced tea in a large pitcher. Add fresh or dried cranberries. Soak for at least 1 hour before event in a refrigerator and serve cool. Before pouring the drink, use the caramel to coat the base of the glass.
Save
Save
Save
Save
Save
Save