DC Blogger Lacey Faeh's Election Season Style
We've got full-blown election fever. And who better to show us how to beat the heat than the best of Washington, DC's fashion bloggers—ladies who thrive stylishly at the epicenter of politics, and no matter how much the temperature rises.
Previously, DC-based digital darlings Rebecca Trosset and Jennifer Rogers of Southern Anchors showed how us they get out the vote (y'all) by styling our statement-making Vote Y'all canvas tote. Today, Lacey Faeh, social media consultant and founder of colorful blog A Lacey Perspective, gives us her own signature take on election season style.
What's your take on the DC fashion scene—the good, the bad, the ugly?
I have lived the DC 9-to-5 political life (I did digital consulting for campaigns, non-profits and parties) and you really do feel limited when it comes to your wardrobe. But if you step outside of the more corporate and political world of DC, the creative scene has so many unbelievably stylish men and women.
What does A Lacey Perspective bring to the scene?
I would like to hope that ALP brings inspiration to women (and men) of DC to step outside of their comfort zone. Color and pattern are nothing to be afraid or ashamed of in the classroom, the boardroom, or the streets.
What drew you to the Draper James pieces?
The tote is just so darn adorable and reminds me of my Southern roots! (Although I have lived in many places, I call Lake Jackson, TX home. That is where mom is and where some of my dearest friends are, and it's the home of my Dallas Cowboys.) It makes a casual outfit with jeans and the Draper James Jukebox Cape. I love the cape; the belt defines my waist and the pattern can go with anything!
What do you love about being in DC during election season?
There is nothing like election season in DC. DC gets a little 'cray cray' during election season. The election is treated almost like a sport. There are watch parties for each and every debate, plus constant conversation on the issues and of course 'whose side are you on'; talk everywhere you turn. I personally love it and if there is one thing I, and all of DC, want you to do is get out and vote.
Any fun seasonal plans—for the final debate night or election night?
On debate nights we are normally at watch parties in someone's home or we are hosting ourselves. Election night is the real fun. We normally head to a bar and watch the whole night with all of our close friends. Conversations get heated, drinks constantly flow, and it really is such a fun night.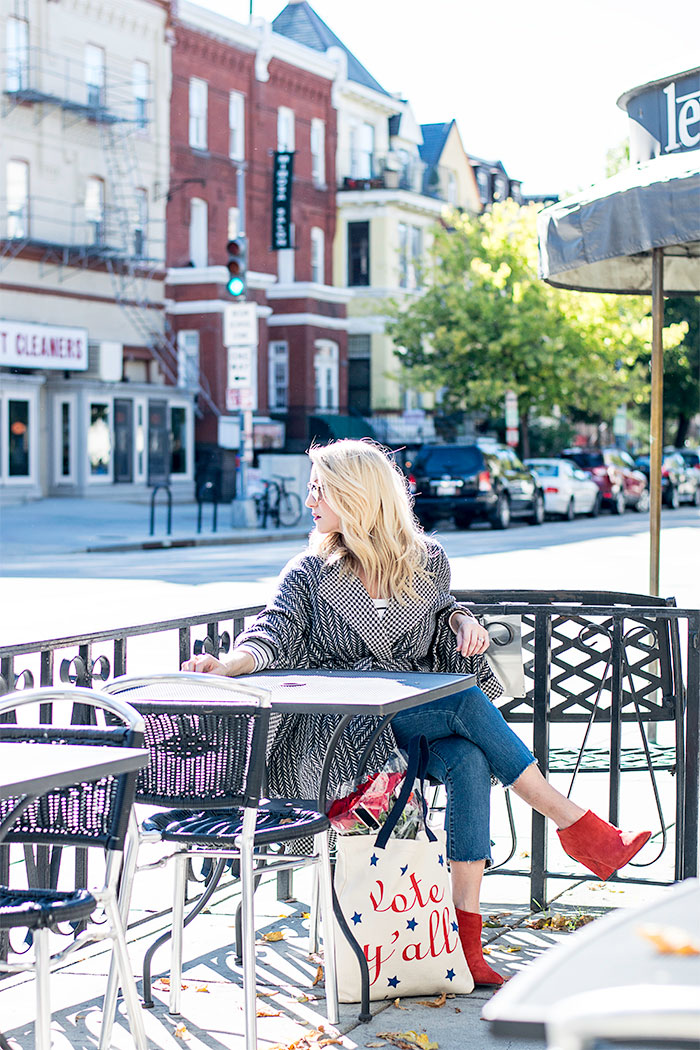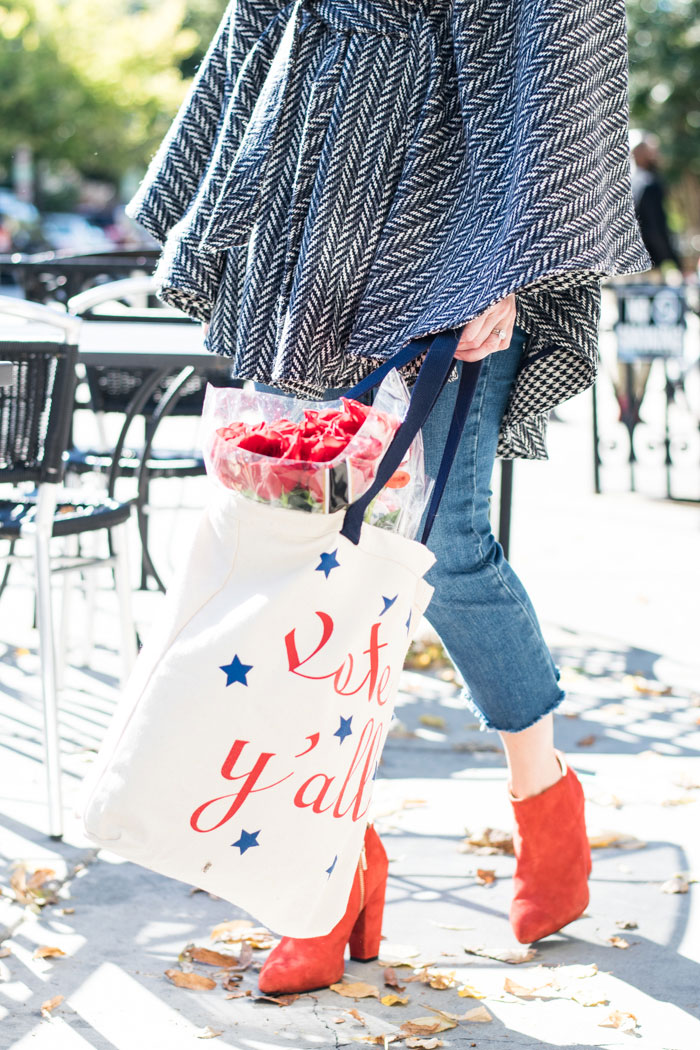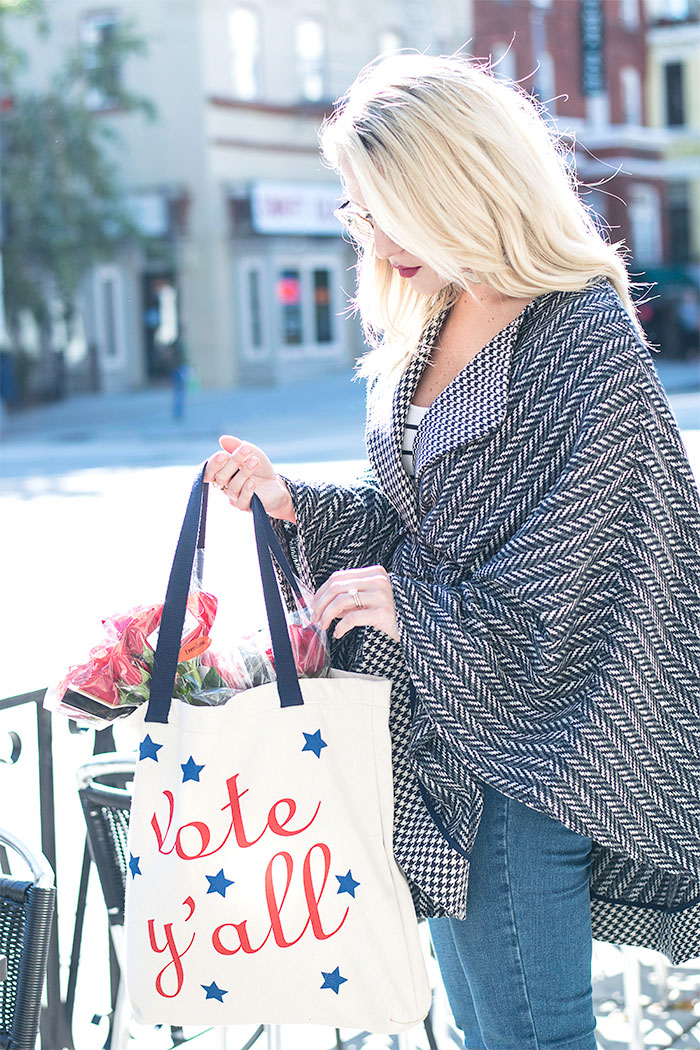 Save
Save
Save
Save
Save