Our Fall Inspiration Board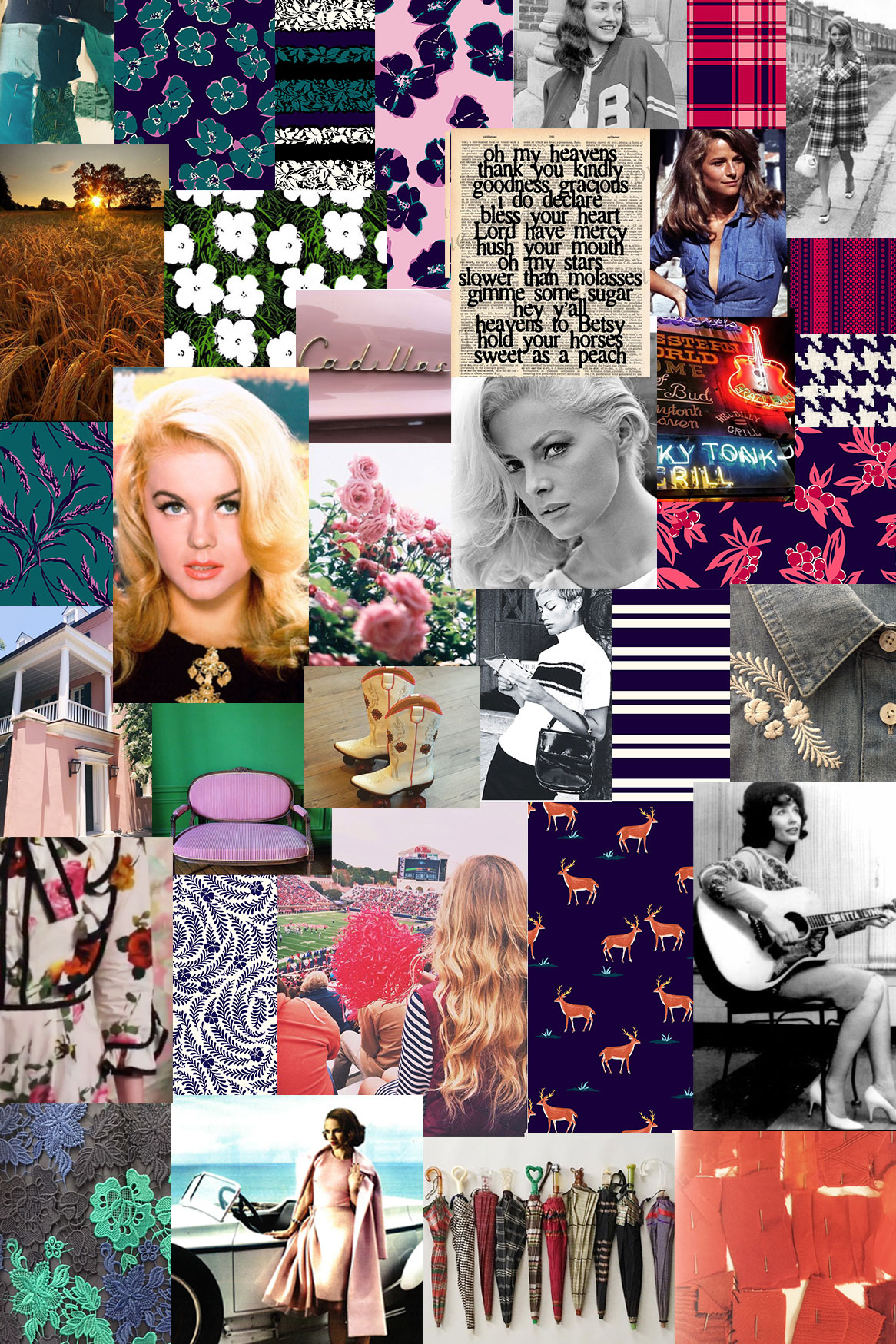 The music and fashion of the Rockabilly girls inspired our Fall collection. These pioneers of Nashville's early days as the capital of country music boasted a brassy yet sweet appeal‐not to mention talent, brains, and heart. See how nods to their swingin' 1950's style show up throughout clothing and accessories you'll surely want to dance in.
Flipping Out: Flirty skirts, bell-sleeve tops, shift jackets, and fit-n-flare dresses—all done in saturated colors like rich reds and bottle greens—prove that smart and sassy can co-exist. Pair these silhouettes with a red lip and high ponytail for a tasteful nod to pinup style.
Cover Story: A star knows you never get a second chance to make a first impression. From lady coats, to cropped peacoats with swing, to dramatic (and ultra-flattering) capes, our outerwear guarantees a grand entrance.
Statement Makers: Rockabilly girls communicated through both their music and their personal style. With our typographic pieces, you can send a message without saying a word. We've got a tee that reads 'Tell Me Something Good,' a sweatshirt that tells ya to 'Vote, Y'all,' a phone case printed with 'Sweet Talkin' Thing,' and a tote that wonders—as we at Draper James often do—'What Would Dolly Do?'
Patterns with Panache: Like country music, our prints are pure American classics with a definitive twang. You won't be able to get our Dinah floral, Cherry Ann floral, Road Blues check, Love Field wheat print, Jukebox Check herringbone, and Honky Tonk stripe out of your head.
Greatest Hits: We're bringing back a few of our chart-topping styles from seasons past—but turning them out in new prints and textures. The Parker puffer vest, Roxanne ruffle top, Clementine top, crop-flare denim, and more are back for encore performances. Standing ovation, anyone?