DJ Dines: Watershed on Peachtree
When it comes to Southern cooking, biscuits are—to say the least—stalwarts. Reese's personal favorites can be found at Watershed on Peachtree in Atlanta. And (drum roll please). . . the restaurant shared its swoon-worthy recipe with us. (Holla!)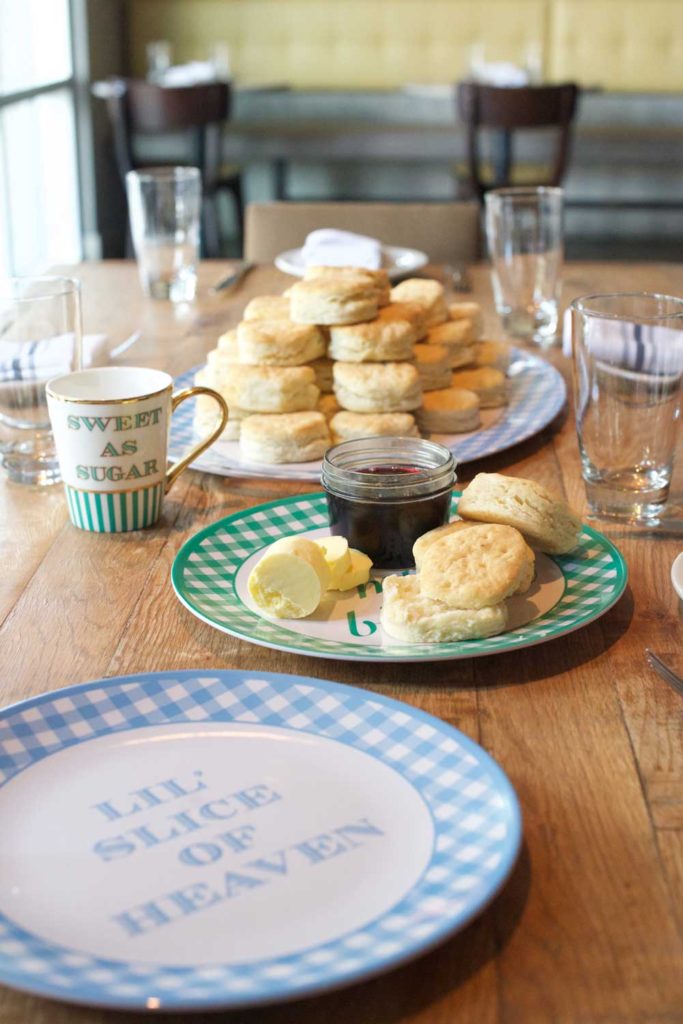 Click here to find the recipe, and read on for a little question-and-answerin' with Watershed Chef Zeb Stevenson, whose hearty yet upscale dishes are at the heart of this farm-to-table favorite.
Southern cooking to you is. . .
Cooking what grows in your backyard with all the respect that it deserves.
Three favorite ingredients to cook with?
Well, given the season, my current obsessions are strawberries and peas, and I'm super excited about the arrival of fresh spring chickens!
Your "perfect meal" at Watershed?
I'd start with Cornbread Sticks with really good butter and local honey followed by a Spring Tart with house-made farmer's cheese and asparagus. Next I'd go for the Slow-Roasted Lamb Shoulder and finish with our Six-layer Coconut Cake.
The best part about the culinary scene in Atlanta?
The sense of camaraderie and togetherness among chefs in Atlanta is unparalleled. Even though there is competition, the community is held together by a spirit of helpfulness and respect. It's a very, very special thing to be a part of.
Three "insider" Atlanta spots to visit on our next trip to there?
Go shopping at Buford Highway Farmers Market and be blown away by how much more we all have to learn about world cuisine. Grab a smoothie at Lotta Frutta and take a walk on the BeltLine. (Pro tip: avoid the crowds by going on a weekday) Take a tour of the Fox Theatre! It is a fascinating and magical building.