DJ Darling: Jordan Jones of Packed Party
We're besotted with brunch. So much so that we've launched our own Draper James brunch collection and even declared a new holiday: #NationalBrunchDay.
We're also offering up a pretty awesome giveaway: It includes not only the complete brunch collection and a $250 Draper James shopping spree, but also a limited edition box from our friends at Packed Party. (You can enter to win right here.)
Don't know Packed Party? Here's your chance to learn more about this awesome party-in-a-box concept from Founder & CEO Jordan Jones.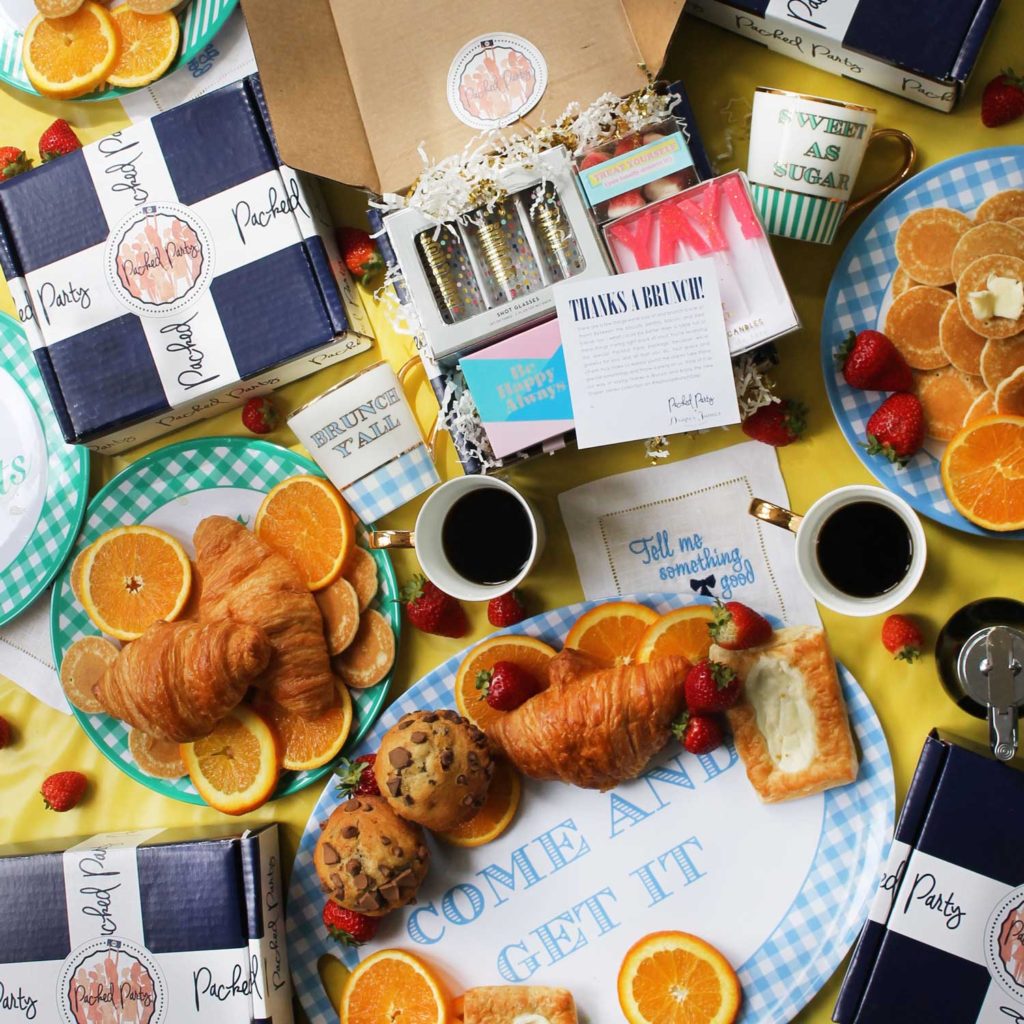 Tell us about Packed Party.
Packed Party is a lifestyle gifting brand that sells everything from care packages with themes like "Miss Ya" and "Birthday Beb" to drinkware and jewelry. We encourage people to make every day a party with our unique gift items.
How did you come up with the concept?
I was working in Silicon Valley at a job I didn't love.  One evening, I was complaining about my situation over the phone with my mom, and she told me I was having a "Pity Party" and to go to bed. That night, I awoke from a dream about sending myself a physical "Pity Party" package. I turned on all the lights in my bedroom and went to work building the concept for Packed Party.
Tell us about the Packed Party partnership with Draper James. Several bloggers who celebrated #NationalBrunchDay with us received a party package from you, and now the same package is up for grabs in our giveaway.

My team and I are so excited to be working with Draper James. I'm from Dallas originally, so the Southern element of the brand is something I can really relate to. We're in the business of selling experiences here, so making sure this package made people feel just as celebratory and at home as Reese's brunch collection was important to me. The brunch package we created includes a custom "treat yourself" candy, custom confetti-kissed shot glasses (we use them with milk to chase donuts around here!), high-end "be happy always" soap, and a set of three candles that spell out YAY!
Describe your personal perfect party.
The views here in San Francisco are so incredible, so a rooftop party is always a great idea. I'm pretty casual, so I'd probably have easy finger foods like sliders or tacos and margaritas. I'd definitely have brightly colored décor, maybe a few piñatas, pompoms galore, and some fun touches on the drinks or food, like pink-salted rims on glasses.
For you, a party (even a low-key one) isn't complete without. . .

Great friends and family. A killer playlist (I love our Confetti Beats playlist on Packed Party's Spotify channel).  A selection of desserts.
The biggest misconception people have about throwing a fun party is. . .
That it actually has to physically be "packed." I am a firm believer in that a few good people in any room make a party. You don't need a million people around you to have fun or make something cool; I think we all have to be our own fun and bring the party every day.