Our Summer Inspiration Board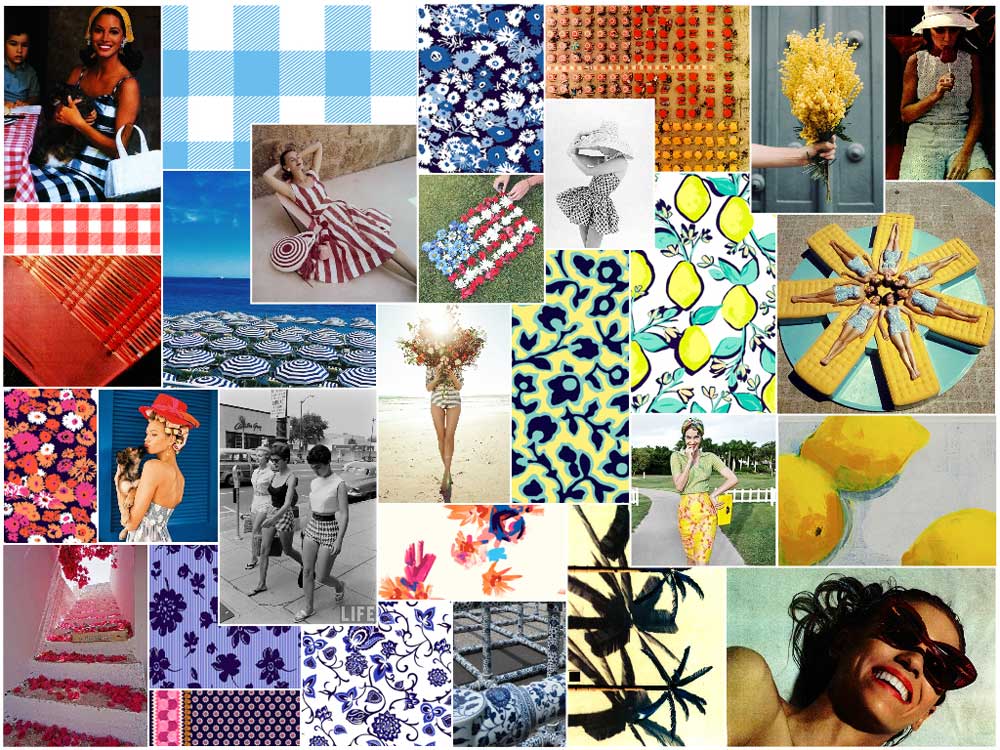 The key moments of the season served as the design inspiration for our summer collection. Oh, the places we'll go!
The Pool Rules: Once temps rise above 75°, we're parking ourselves poolside with the wardrobe to match. Think: shades, sun-blocking hats, tailored shorts, breezy cover-ups, roomy straw handbags, and even a cooler bag—all of which transition seamlessly to a last-minute lunch invite or an early cocktail hour.
Happy Hoedown: Yee-haw! What's summer in the South without a jamboree? We've got a sophisticated bandanna print in classic colors; plenty of warm-weather denim; and loads of of fit-and-flare silhouettes just begging to go for a twirl on the dance floor.
Pretty as a Picnic: Whether it's held in the backyard or at the beach, the picnic we're presenting is picture perfect. Boasting a '50s vibe, it features dresses with pretty pin-up silhouettes, printed pants, sailor shorts, and crisp shirtdresses. Along with all the eats (fried chicken, deviled eggs, and watermelon please!) there's plenty of time for a swing in the hammock or a potato sack race.
Festive Fourth: It's an all-American Independence Day with our original take on a time-honored textile. We've reinvented seersucker (that quintessential fabric of summer) with treatments in flowers and lace; in red, white, and blue; and in brand-new silhouettes like slender slacks and tiered dresses. No matter where you'll be on the Fourth of July, you'll be in the holiday spirit, guaranteed.
When Life Gives You Lemons… Have a lemonade stand! You bring the sweet-and-sour stuff, we'll bring the rest. Our lemon print fashion pieces pair perfectly with our lemon tabletop pieces; and we've also got gingham dresses to match your tablecloth. Too cute.
Garden Party: No Draper James collection would be complete without an embarrassment of blossoms. Vines, magnolias, daisies, lilies, and more are blooming all over our fashion items this summer. Not to mention our melamine tabletop collection was designed with brunch on the patio in mind.