Meet Our Makers: Lettermade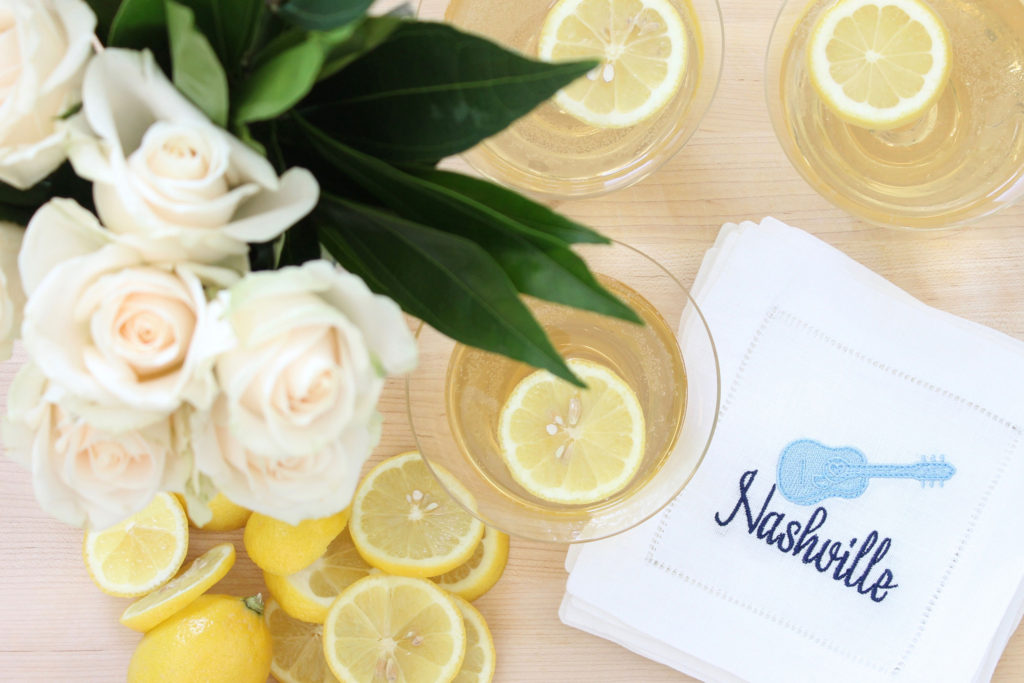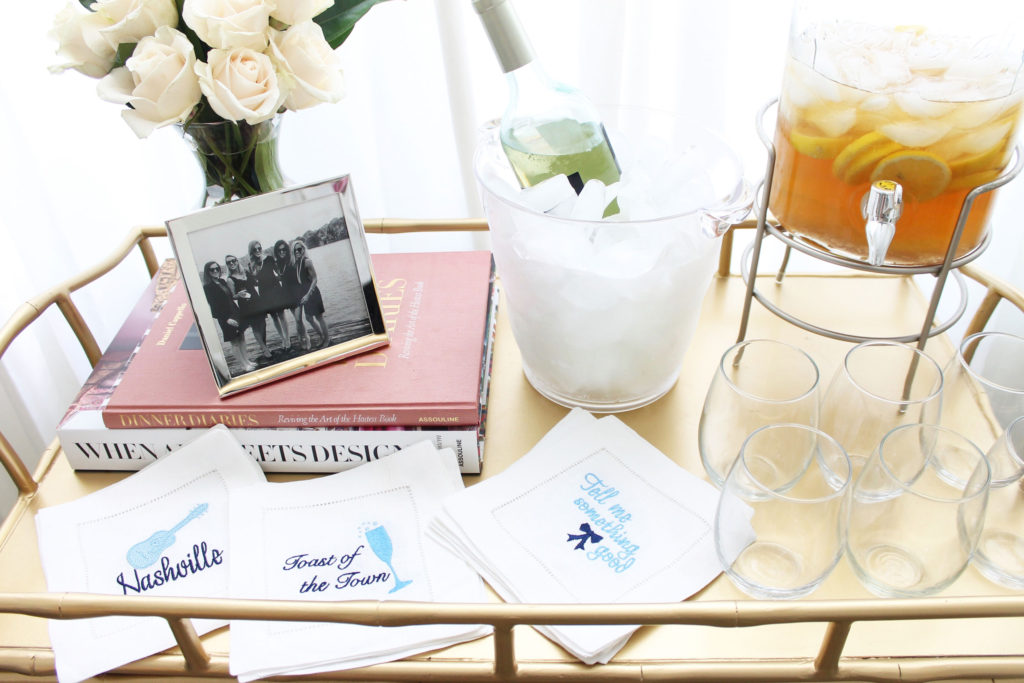 A true Southern woman doesn't hesitate to use her silver and fine linens for entertaining—but she also never forgets that the most important thing about parties is that they're fun.
Our Draper James cocktail napkins and guest towels were designed to infuse a sense of humor and whimsy into the kinds of heirloom pieces Southerners pass down for generations. In order to design and produce them, we partnered with Malia Dreyer, whose Lettermade embroidered linens blend tradition with spunk for a final result that's at once fine and festive.
Malia, who started her company in 2014 and is based in Winter Park, FL, embodies the young homemaker she envisions embracing her products. On her popular Instagram, she showcases the chic and colorful lifestyle her linens were designed to be a part of. See what she had to say to us:
How do your products fit in with the tradition of entertaining on the South?
Hospitality is always important to Southerners, and welcoming friends and family into your home with keepsake linens (paired with cocktais!) makes a party for two or twenty that much more special!
Love your Instagram! Tell us about using social media to shape your brand.
Thank you! Social media (primarily Instagram) has been really helpful for spreading our love for well-made linens and showcasing the celebratory touch in all our cocktail and dinner napkins. It's fun to be able to interact with customers about new designs and collaborations, too.
What was the process of working with Draper James like?
Such a treat! We worked together on pairing patterns from the Draper James line with Southernisms that are perfect for cocktail napkins and guest towels.
Favorite Lettermade for DJ cocktail napkin? And what's your perfect occasion for using it? 
Our "Tell Me Something Good" Bow Cocktail Napkin Set is one of my favorites! Part of my family lives in Daufuskie Island, SC. (a little slice of heaven across from Hilton Head); they have the best local rum distillery there. Sitting on the back porch with a view of the Lowcountry and a good spiced dark and stormy is the perfect moment for having that particular cocktail napkin in-hand.
Favorite Lettermade for DJ guest towel?
I love the one that says "Pretty is as Pretty Does;" it's the best reminder that being pretty on the outside comes from having a positive, kind attitude on the inside. The colors and feminine touches are such a classic addition to any powder room.
Favorite Southernism?

My grandmother used to always say "bless your heart!" That will always be a favorite!
Favorite spring entertaining tradition?
Taking advantage of entertaining outdoors! Bloody Mary's and grilled steaks (or a good serving of shrimp and grits!) might be one of the best cocktail and dinner combinations for any spring or summer night!