Meet Our Makers: Alphagraphics
Handwritten correspondence is so essential to Southerners that a proper Southern woman practically has her thank-you note written before she's even attended the party.
Needless to say, when Reese—herself a lover of all things handwritten—came up with the concept of Draper James, she knew from day one that paper goods would be part of the collection.
The folks we've worked with to produce our stationery sets (as well as our cards and notepads) are from a company called AlphaGraphics. Based in North Carolina, it's the oldest printing company in the state.
Get to know AlphaGraphics here in the words of Mike Linden, Vice President of Operations. A close friend since childhood of the family that has owned Alphagrahics for the past four generations, Mike has seen the Draper James stationery through from inception to production.
What was the collaboration process with DJ like? 
We met the Draper James team in early 2015 when they were looking for a Southern printer to produce their stationery line. It was really fun to be part of the initial stages prior to the Draper James launch. From the ink and foil stamping colors to the paper and custom envelope shape, no detail was overlooked during the process. We are all really proud of the final product.
Tell us about the tradition of letter writing in the South.

The South has always differentiated itself through its rich tradition of manners and etiquette. A true Southerner strives to make everyone feel appreciated and a well-written letter is an extension of your intent. Whether it's a thoughtful thank-you note, a birthday card or a simple "hello," there is Southern charm in a handwritten note that a text, email, or social media post will never capture.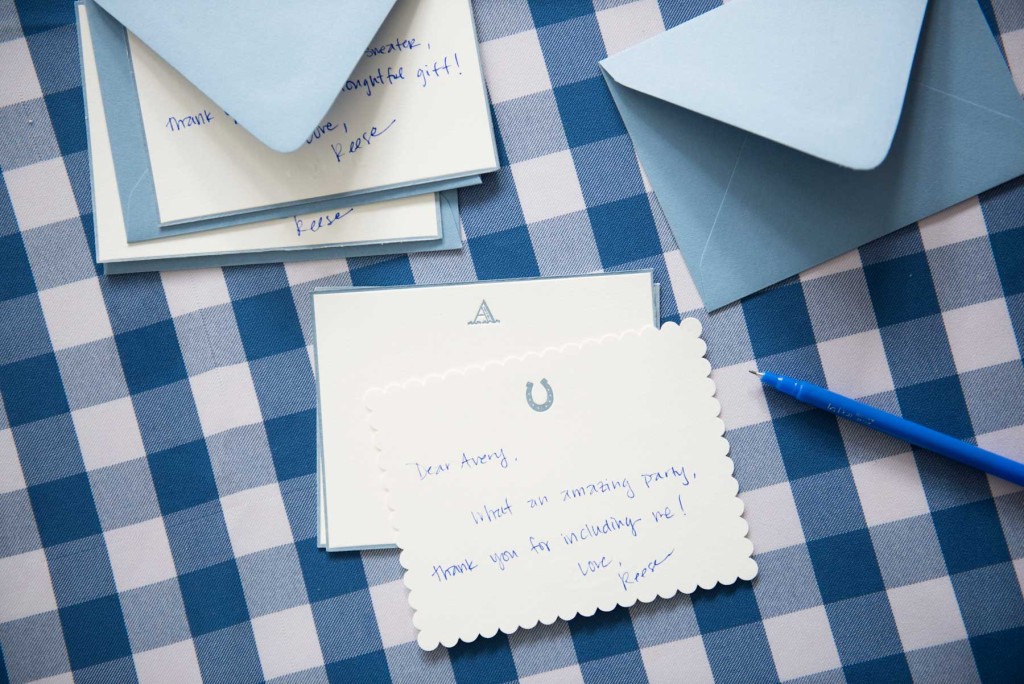 When you're buying stationery, what should you look for?

Your stationery is an extension of your personal brand, just like your clothes, shoes, and home décor. A clean, classic look never goes out of style, so take time to choose quality over quantity. The paper shouldn't feel flimsy and the envelopes should always match. Unless it's your own personal monogrammed stationery, you should always pick a style that works well with the occasion.
Any absolute faux pas when it comes to writing or shopping for stationery?
Letters and stationery are a reflection of you as a person. The stationery should be appropriate for the occasion; spelling and grammar should be correct; and the penmanship should always be legible. Slow down, take your time, and don't be afraid to dust off that dictionary sitting on your bookshelf!
Scroll through the images below of our Draper James paper products in production at AlphaGraphics.