October 16, 2015 • PLACES
Reese's Nashville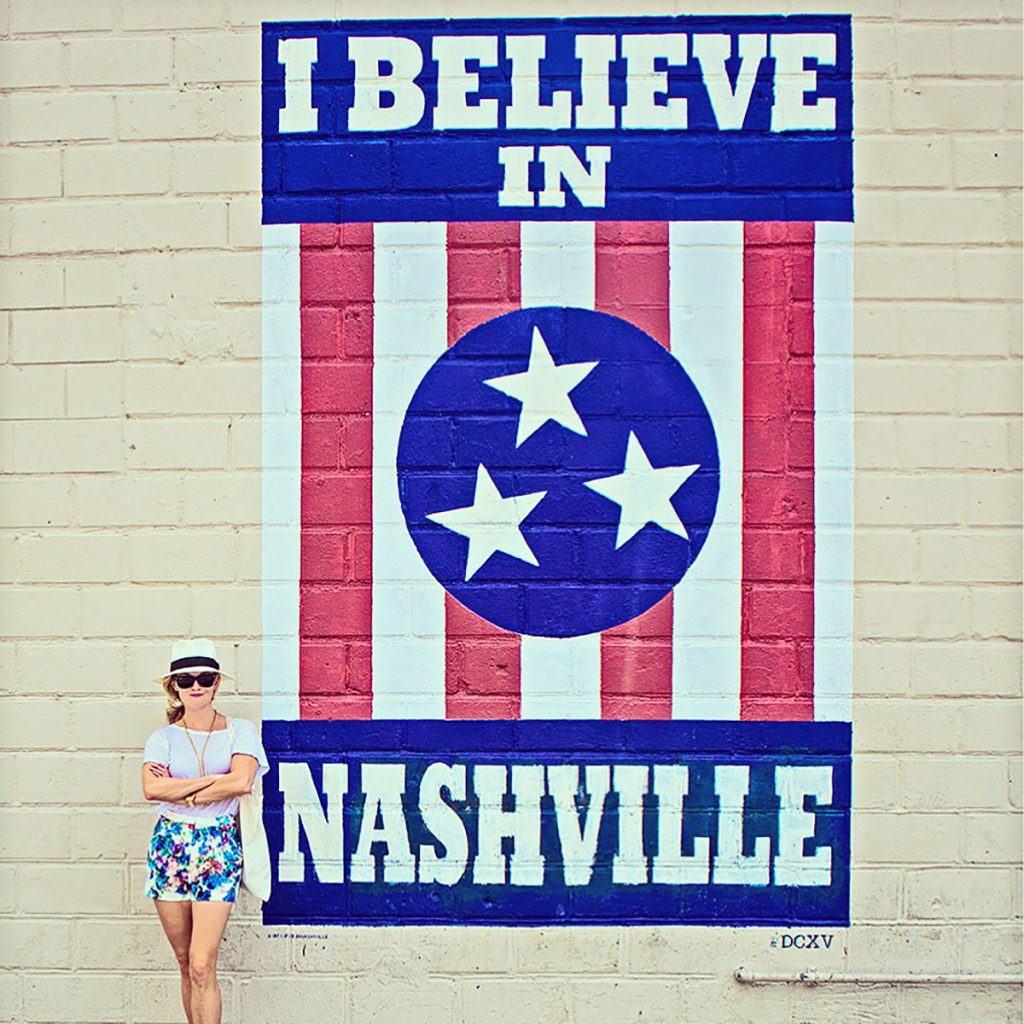 Just in time for the opening of the first Draper James store later this month, our founder and Nashvillian in Chief walks us through her favorite spots in the town she calls home.
Caffeinate:
"I don't even consider myself awake until I drink that first cup," Reese says.
Fortunately, Nashville has a thriving coffee scene, so there are plenty of places she can get her fix: Barista Parlor serves up house-roasted coffee alongside wares from local artisans. (Because what could be better than simultaneous caffeine and commerce?!)
Also on Reese's list: Crema, for its meticulously prepared espresso drinks, and  The Well, a nonprofit coffee house that sponsors the building of wells for communities in need of clean drinking water.
Tune In:
"Robert's Western World (a.k.a. Hillybilly Heaven) is a true honky tonk," says Reese, "not to mention they have the best fried bologna sandwiches."
For unforgettable bluegrass and country music any night of the week, she also likes The Station Inn, a no-frills Nashville institution known for nurturing up-and-coming talent.
Eat: 
The local food scene is exploding.
But when it's Reese's turn to choose, she's going down home—as in, the fried chicken at Hattie B's and the chicken salad and frozen fruit salad at local favorite The Picnic. ("It's making me hungry just thinking about it!")
Hang:
Pinewood Social encourages friends to gather any time of day—for breakfast, lunch, or dinner; bowling or bocce; cocktails or coffee; and even a dip in the pool.
Genius.
Shop:
Accomplished singer/songwriter (and Reese's dear friend!) Holly Williams' shop White's Mercantile is a modern-day general store featuring thoughtfully chosen art, gifts, and food, much of it made in the South.
Soon, we'll be neighbors, as our Draper James store is opening just a few doors down from this gem in Nashville's 12 South neighborhood.
Tone:
Classes at Barre 3 are always a good workout, but according to Reese, "There's nothing better than walking the stairs at Percy Warner Park."
Sleep:
"My mom's house!"
But when there isn't room for everyone, the elegant and historic Hermitage Hotel offers a taste of the old South, while the The Hutton is a hip boutique hotel conveniently located near Vanderbilt and Music Row.