October 8, 2015 • PARTIES
DJ Dines: Ladies' Bridge Luncheon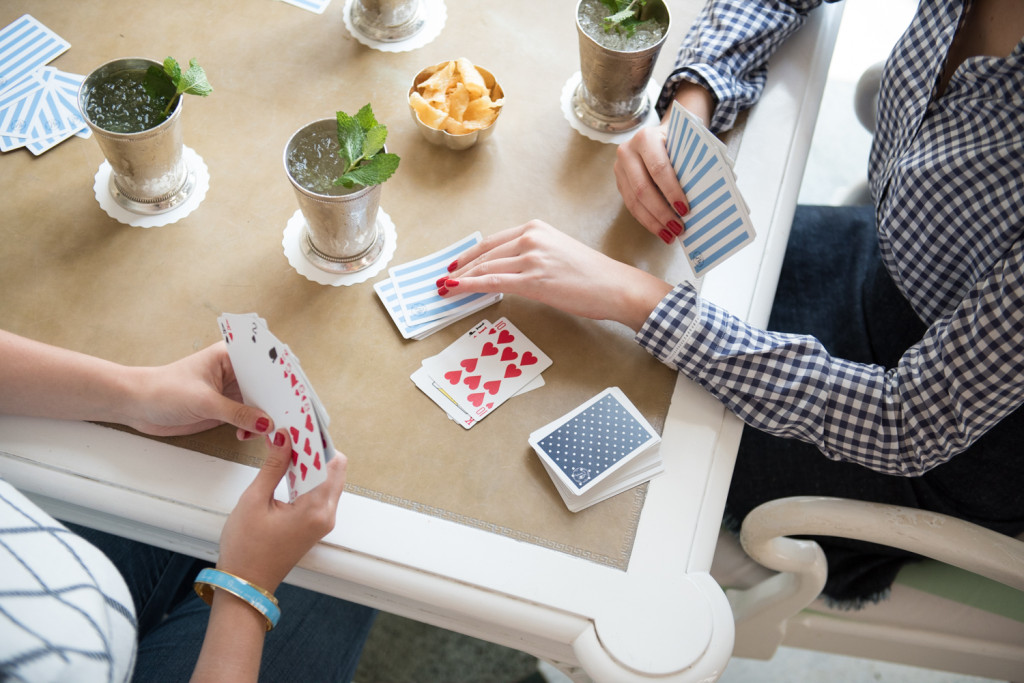 A ladies' bridge luncheon—complete with tea sandwiches, mint juleps, and plenty of girl gossip—has an enticing retro appeal.
At the storied Greenbrier Hotel, where we recently shot our fall campaign, playing bridge is so closely aligned with the design of the resort's public spaces that card tables have sat at the ready in the sunny Trellis lobby for almost 70 years.
Tempted to bring back the time-honored tradition of lunching with the ladies over a game of cards, we asked Greenbrier Executive Chef Bryan Skelding to put together a menu that infuses old favorites with a modern sensibility.
The result, says Skelding, is "simple, southern, and classic—just like The Greenbrier."