October 15, 2015 • STYLE
7 Things Y'all Should Know About Fall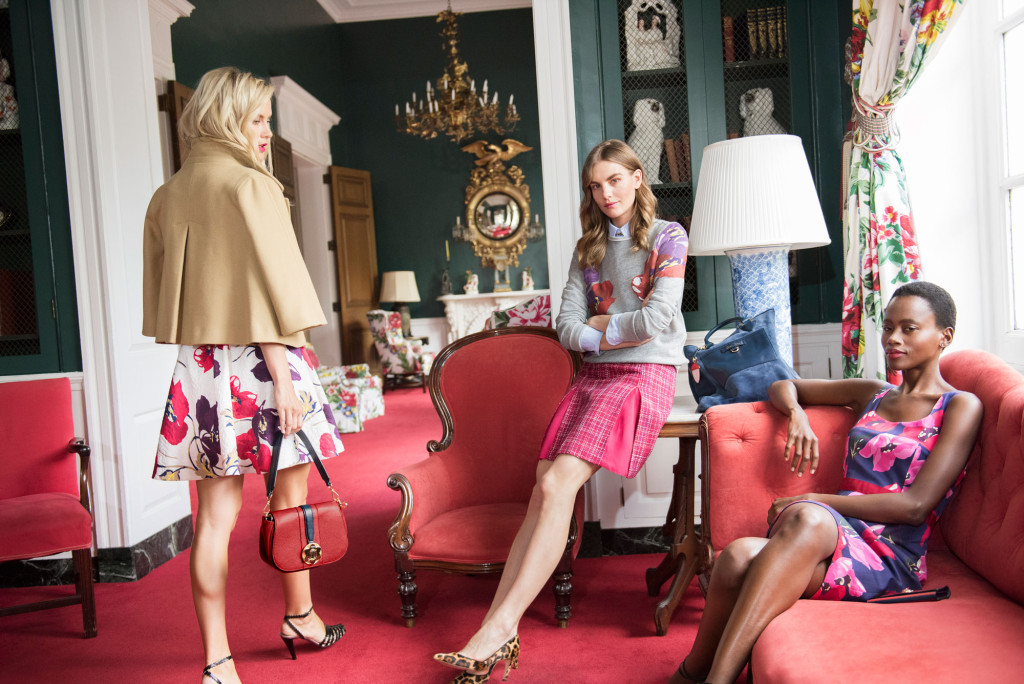 Fall 2015, says Reese, "is all about maintaining Spring's peppy, colorful, upbeat spirit, but translating it into colors and textures that are right for the season." As we introduce our Fall 2015 collection, here are seven things y'all might like to know.
1. We're Mad for Matchy-Matchy…
Head-to-toe prints are quintessentially southern—and we also love a completely coordinated look. Pair our Nashville Top with our slim-cut Knoxville Pant or our high-volume McKenzie Mid-Length Skirt for a happiness inducing, head-to-toe look we call a Merry Me.
2. But Our Denim is to Die for
Our ladylike separates work elegantly together. But swap out a silk top for a chambray shirt and the look is casual, but always classy. Our new ready-to-wear denim separates bring a dose of down-home to ladylike silhouettes, making them ideal for afternoon tea or a Sunday tailgate.
3. We've Fallen for Florals
Whoever said flowers only bloom in the spring had never seen our latest prints. Inspired by legendary interior designer Dorothy Draper—who was known for her lavish, oversize floral patterns—we started with large-scale poppies, chrysanthemums, and star flowers, and cast them in rich jewel tones that will hold their own all season.
4. We're Hyped About Stripes
Tiny bow details add a feminine flounce to time-honored sailor stripes with the introduction of our Bessie Bow. In fact, we're all about bringing in graphic elements—like stripes and windowpane prints—as a complement to our girly motifs.
5. We Have a Need for Tweed
Reese thinks a good tweed blazer pulls a look together perfectly. Our tweed skirts and dresses—in shades of navy and metallics with fun fringe details—have that refined yet playful effect.
6. The Season Calls for a Coat…
And we're introducing them for Fall as a collection of '50s-inspired tailored wool jackets that make layering easy while, also keeping off the chill. (Check out Reese in our Pennington Short Peacoat on the cover of Southern Living.)
7. We're Sweet on Southern Sayings
Our tongue-in-cheek "Totes, Y'all" Vanderbilt tote sold out when we introduced it in the spring. Our latest take on statement pieces: our "Hello Sugar" tote and sweatshirt. And look for even more items stamped with a few of Reese's favorite southern phrases coming soon.