August 9, 2015 • PLACES
Draper James Visits: Our Denim Factory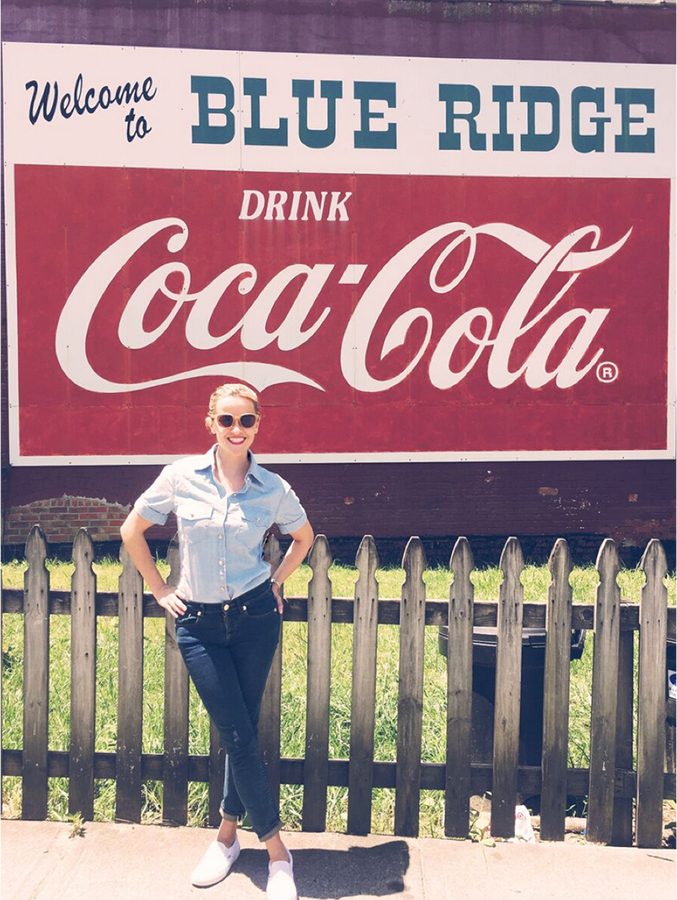 Welcome to Blue Ridge, y'all! Blue Ridge, Georgia, that is, home to the family-owned factory that makes Draper James jeans (it's also home to the Joe's BBQ, famous for their finger lickin' dry-rubbed, hickory smoked ribs—yum!).
Just last month, Reese and the Draper James team took a field trip down to Blue Ridge to meet the talented craftspeople who make each and every pair of our jeans.
We watched the workers cut, stitch, and sew (42 steps in all!) and left incredibly impressed by their artistry and dedication. We are proud that these workers are continuing the rich history of Southern denim making and even prouder to say that they are making jeans for Draper James!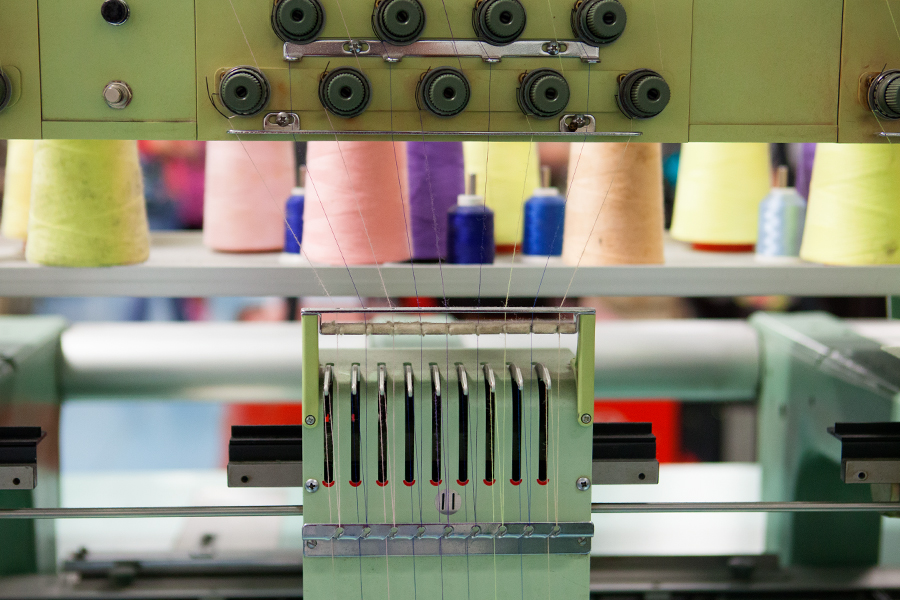 Workers use between twelve and fifteen types of machines to construct each pair of jeans.
Sewing is done in an assembly line fashion. Each craftsperson is assigned a specific function, such as making only back pockets.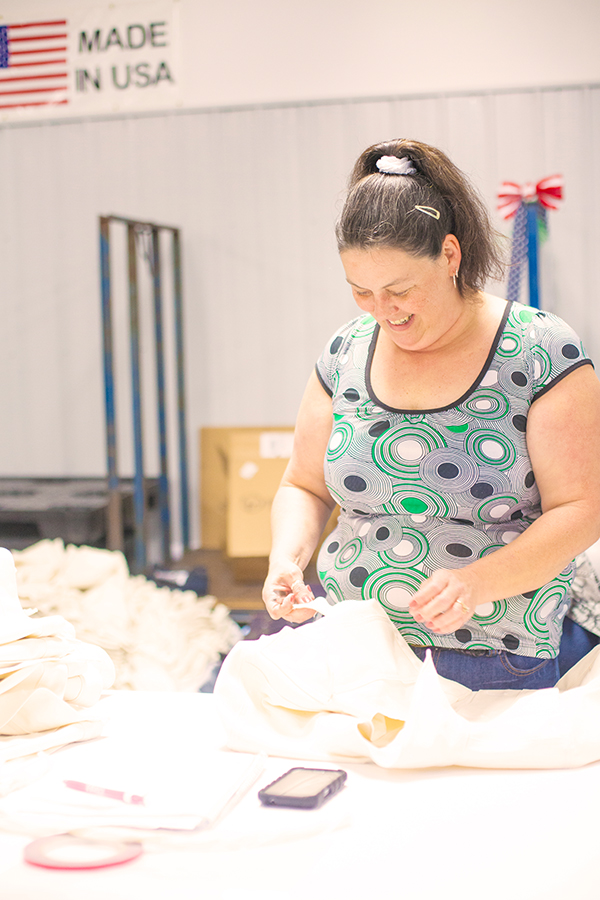 It takes a total of 42 precise operations to make a pair of jeans from start to finish!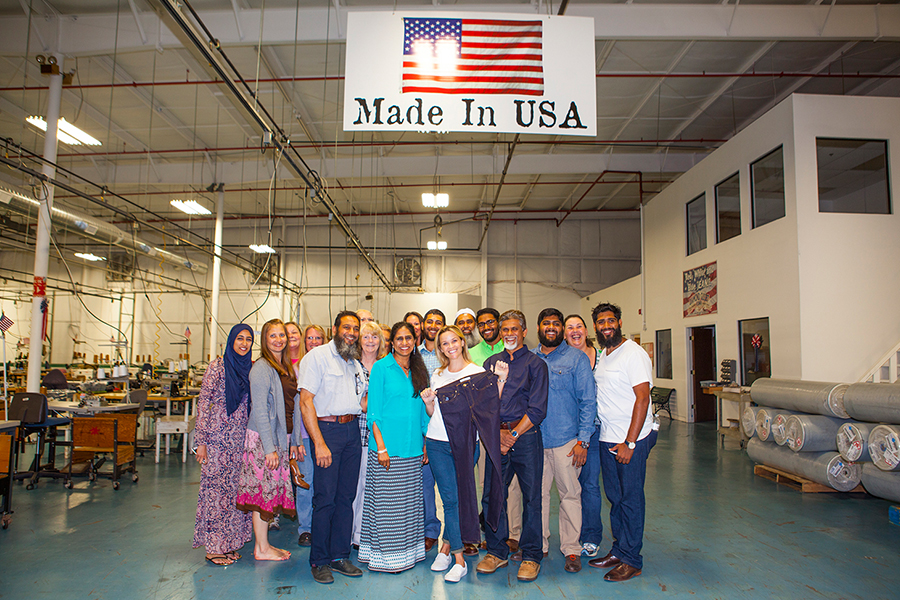 Reese and the talented factory workers—all proud to say that Draper James jeans are made in the USA!