July 4, 2015 • PARTIES
Independence Day, Draper James Style!
Raise the flag and fire up the grill! Independence Day is one of my favorite holidays to appreciate what America's all about, and what better way to do so than with friends, food, and a whole lot of sunshine! Here's a little glimpse of how we celebrate at my house…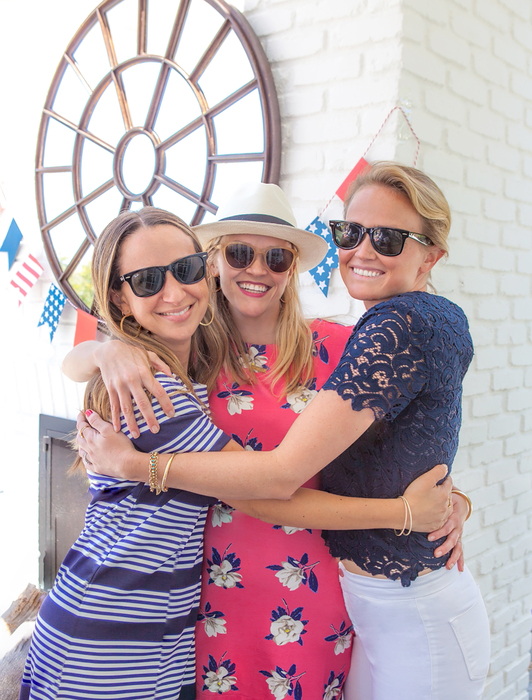 Three of my favorite ladies taking on the 4th in red, white, and blue –Draper James style. From left: Jewelry designer Jennifer Meyer (I have a few of her pieces, check out her beautiful designs here), me, and Emily Ward Carney.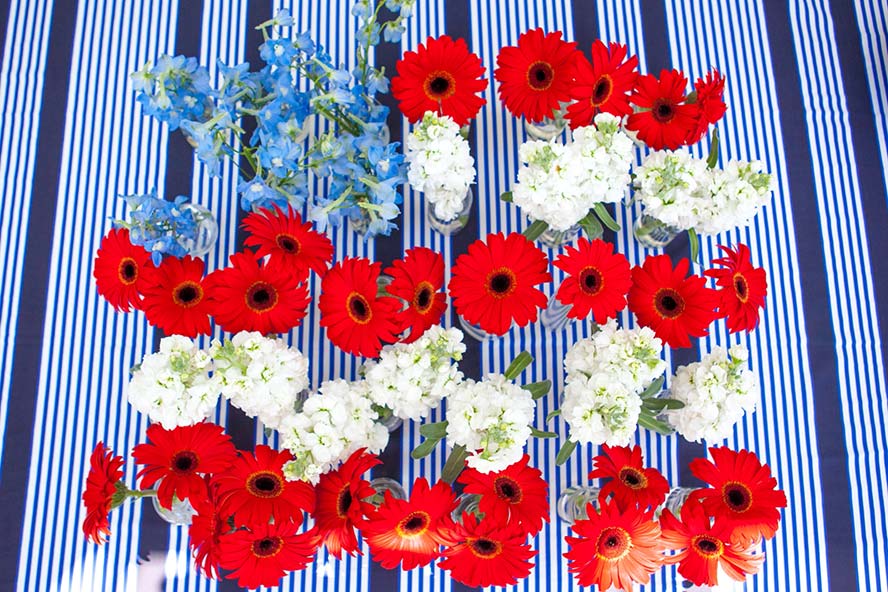 For the décor, here is an easy patriotic centerpiece idea that your guests will love. Fill a selection of milk bottles, mason jars, or small vases with red, white, and blue flowers then arrange them so they resemble a flag. Pretty as a picture!